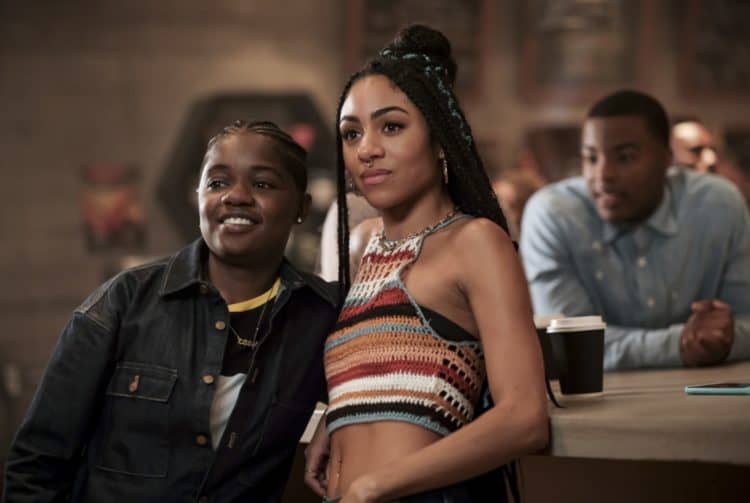 Chelsea Tavares' career has been an interesting ride. Within just a few years of making her on screen debut, she got her first big break when she was cast as Cranberry St. Claire in the TV series Unfabulous. Since then, she has continue to make her way through the ranks and she's been a part of several popular series including Make It or Break It, Tycoon, Just Jordan, and Queen of the South. Most recently, however, she has become well-known for her role as Patience in the series All American. Although she started with a recurring role, she was eventually bumped up to a series regular. Keep reading to learn 10 things you didn't know about Chelsea Tavares.
1. She Started Acting As A Child
When Chelsea was cast in All American, some people may have been under the impression that that was one of her first roles. What many people don't realize is that she has been in the entertainment industry for most of her life. She was only about 10-years-old when she made her TV debut. Unlike many other child stars, she was able to successfully transition into a career as an adult.
2. Her Faith Is Important To Her
Although we don't know all of the ins and outs of Chelsea's religious beliefs, it's clear that her faith is something that is very important to her. She has the word God in her Instagram bio. During an interview with Whereisthebuzz TV she also mentioned that she prays.
3. She Isn't Actually A Teenager
Patience, Chelsea's character in All American, is a high school student. Many people will be surprised to know that in real life Chelsea's teenage years are behind her. She will actually be turning 30 in 2021 which makes her more than a decade older than her character.
4. She Is A Singer
Being a teenager might not be something Chelsea has in common with Patience, but something she does share with her character is a love for music. Chelsea is a singer in real life and she has released a few songs over the years. There's no word on if she plans to release a full length project.
5. She Has Been In Video Games
Chelsea's live action career is easily what she is best-known for, but she has also done some voice acting. She was the voice of Glory in the 2015 video game, Fallout 4. If you've ever heard Chelsea's voice you'd probably agree that it's perfect for voice acting. She also did some motion capture work for the 2020 game The Last of Us Part II.
6. She Is Pregnant
So far in her life, her career has been the most important thing in Chelsea's life, but that's all about to change. She and her boyfriend, Joshua Bowen, are getting ready to welcome their first child into the world. It's unclear yet whether or not the pregnancy will be written into Patience's storyline on All American.
7. She Loves Fashion
As a creative person, it goes without saying that self expression is very important to Chelsea. Of course, acting and singing have been her primary mediums for expressing herself, but fashion is also another outlet she enjoys. She has a great sense of style and loves putting outfits together.
8. She Is Serious About Her Skincare Routine
When you spend as much time in front of a camera as Chelsea has, you know how important it is to keep your skin looking its best at all times. Chelsea is very serious about taking good care of her skin and she enjoys keeping her followers on social media in the loop on some of the products that have worked the best for her.
9. She Loves The Movie Girl, Interrupted
Is there one movie that you love so much you can watch it over and over again? The 1999 film Girl, Interrupted is one of those movies for Chelsea. The film stars Winona Ryder as a teenage girl who suffers from a nervous breakdown. Angelina Jolie is also one of the movie's stars. One day Chelsea hopes to get the chance to play the kind of character who is somewhat on the unconventional side.
10. She Is A Huge Dorothy Dandridge Fan
As an actress and a singer herself, Chelsea has always been drawn to the legendary performer, Dorothy Dandridge. Although Dandridge lived and died long before Chelsea was born, she has always been a huge fan of her work. While talking to Whereisthebuzz TV, Chelsea shared that her mother even painted a picture of Dorothy Dandridge as a gift.