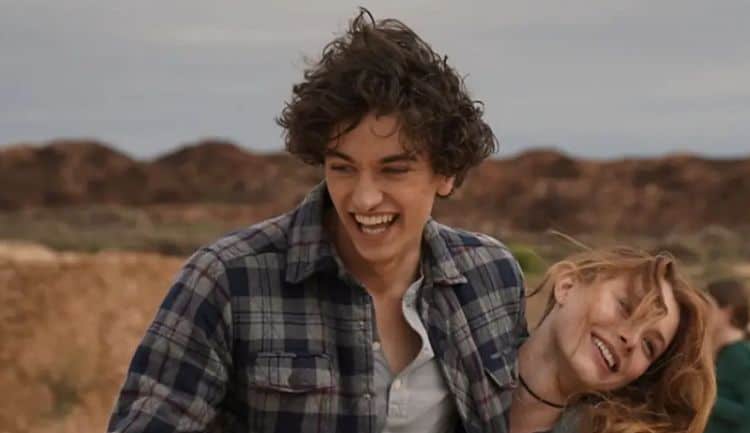 Gavin Casalegno is young, but that doesn't mean that he's not making a big impact on the acting community. He's been working as an actor for some time, and he made quite an impression on fans when he was cast in a flashback episode of "Vampire Diaries," as young Damon. He's a movie star, a television star, and he's a young man who is making big things happen in his life. Fans are curious about his life and who he is, and we have everything you need to know right here.
1. He's Very Young
Gavin Casalegno was born in the 90s. The very late 90s, to be specific. He was born on September 2, 1999. While he didn't begin his acting career at birth, he didn't wait too long to start. He was only seven when he began working, and it's just continued to go well for him since day one.
2. He's Worked with Big-Name Stars
Casalegno is a young man who has already worked with some of the most famous stars in Hollywood. He was cast in "Noah," in which he played the role of Darren Aronofsky. He was in this movie with people such as Anthony Hopkins and Russell Crowe as well as Jennifer Connelly. He's worked with some of the most famous of the famous.
3. He's A Soccer Player
Acting is his work, soccer is his game. When he's not acting in a cool project, he is probably on the soccer field doing all he can to improve his game. He's played most of his life, and he thoroughly enjoys the sport.
4. He's Smart
When he was a student working and going to school, he was doing well in both. His career went well, and his grades were great. He was an honor roll student, which tells the world he takes everything so seriously. He makes good grades and manages to work at the same time, which is no easy feat.
5. He's Got a Favorite Quote
Everyone does, right? Personal favorite quotes can tell you so much about a person and their life, and his is no exception to the rule. His favorite quote is, "We all make mistakes in life. All we can do is learn from them and take it again, just like making a movie," and it applies well to what he does in life.
6. His First Job Was All About Pizza
What a cool first job to have as a child of only seven to be cast in a Papa John's commercial. It's a great job to have. He got the job, he did the commercial, and things just sort of fell into place for him after that.
7. He's Taken
He may be in his very early 20s, but he's a man who has a woman in his life he's very serious about. He's been dating his girlfriend for four years. He shared a bevy of sweet images of the two of them together on Instagram back in February 2021 wishing his love four happy years together.
8. He Appreciates What 2020 Brought to Life
On the second day of January 2021, Gavin Casalegno joined the many people who talk about the good that occurred during 2020. He told the world on Instagram that this year was so much better than he thought it would be because it was, "a great time to reflect on the importance of family, friends, and people in general," and he's feeling pretty good about the people in his life.
9. His Girlfriend is Famous
If you thought we'd just mention his girlfriend and mention nothing about her, you'd be wrong. Her name is Larsen Thompson. She's a model, dancer, actress, and she's on TikTok. She has more than 717k followers on Instagram, and she's spent the past four years of her life living her very best life with Gavin Casalegno. They're very sweet together, and they are happy to share their love with the world.
10. He's Outdoorsy
If his photos are any indication, he's a young man who likes to spend time outside. You can find him on a boat, on the water, and living his best life with water by his side. He is frequently traveling to different parts of the country and spending time outdoors, and it's clear he also likes to do so with his girlfriend alongside. As we mentioned before, they seem quite happy together, and their travels, sweet photos, and darling captions speak loudly.