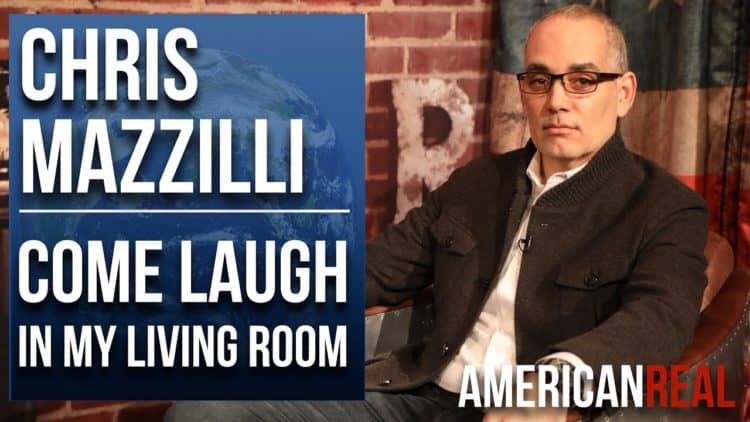 Passion is usually the fuel that drives people to establish their businesses, and Chris Mazzilli has turned his passions into some of the most successful ventures in New York. They say you can only be a jack of all trades and a master of none, but Chris seems to be a master of all the trades he has invested in and for anyone who has no idea who this man, here are a few facts to let you know more about him.
1. He is a graduate of the Fashion Institute of Technology
Chris Mazzilli attended the Fashion Institute of Technology, which is a public college that is part of the State University of New York. As you would have guessed, the college prides itself in technology connected to the fashion industry, and it is no surprise that some of the leading names in the fashion industry are alumni. Michael Kors was a student although he did not finish his studies there; other fashion designers like Calvin Klein and Norma Kamali graduated from here.
2. He is the CEO and President of Gotham Comedy Foundation Inc.
After being a stand-up comedian for over five years, Chris teamed up with Michael Reisman to start up Gotham Comedy Club in May 1996. The club is a venue for stand-up comedians to make their mark in the entertainment industry. When the club was first opened it was located at 22nd Street, but ten years later, it moved to 23rd Street, in a building adjacent to the Hotel Chelsea. The club pays tribute to the legendary comedians such as Chris Rock, Jerry Seinfeld and Robin Williams through a display of their photographs on the entry walls.
3. He is a savvy entrepreneur
Anyone who has started a business knows that no matter how long you have been in business when the economic times hit hard, your business risks closing its doors. Luckily, Chris Mazzilli is an entrepreneur with the right traits to keep him in business, and when the economy was threatening to have him counting losses, he decided to make changes in both The Metropolitan Room and The Gotham Comedy Foundation. For his performers, he negotiated cheaper rates per night, and he shifted to e-marketing as well as buying in bulk. Chris also moved to use green products which took a while before the customers could appreciate according to Entrepreneur.
4. He is a Corvette expert
Chris has a love for cars, and it is this passion that has cemented his friendship with fellow comedian Jerry Seinfeld. It is Chris' love for Corvettes that led him to get Jerry the exact model Jerry wanted for his show from Valvo. Chris boasts of being a Corvette and Muscle Car Expert as disclosed by Dream Car Consulting and he also is a member of the Corvette Society and Vintage Chevrolet Club of America.
5. He owns Dream Car Restorations
Of course, once you are passionate about cars, you want them to be in the best condition, and it is what motivated Chris to establish Dream Car Restorations. The automotive shop is a full-service garage offering qualified work in all stages of whichever vehicle you may own. Together the team has over 150 years of experience to guarantee value for your money.
6. His net worth is $9 million
Being a man who has his hands in a variety of business ventures, it is evident that the man has the fortune to lean back on when he decides to retire. Chris has so far managed to accumulate a net worth of $9 million from his businesses and profession as a show producer.
7. He owns The Metropolitan Room
Chris Mazzilli was determined to help New Yorkers have a taste of the best talents in town in every area of the artistic industry be it jazz, cabaret, theater or music. Best of all, the guests not only enjoy the soothing sound of music from pianos and other musical instruments but the foods and wines served in The Metropolitan Room are of high quality. The set-up gained a reputation so good that when Marilyn Maye decided to get back into the music industry after taking a 15-year break, her best bet was the Metropolitan Room according to Playbill.
8. He oversees Borgata Comedy Club
Effective April 1 2018, Chris Mazzilli and his business partner Steve became the overseers of Borgata Comedy Club. In a move to ensure that it makes its mark in Atlantic City Borgata Comedy Club and to bring in the years of experience the two men brought with them and the fact that they have worked with stars such as Dave Chapelle only helped to emphasize their expertise. As Atlantic City Weekly reported, the Vice President of Marketing for Borgata, Michael Woodside said that the ability of Steve and Chris to attract renowned talent from all over the country would help in raising the profile of the club and lead it to be the venue for nightly entertainment in Atlantic City.
9. He believes in giving everyone a chance
How many times have you been invited for an interview and the manager dismisses you from your looks? They say first impressions count, but even before Chris gets to see you in your professional attire, he is available. According to Backstage, Chris Mazzilli's door is always open, and he picks his calls; as long as you have original content, he is ready to give you that chance you have been craving for as it unfolds into your big break.
10. He was a standup comedian for seven years
Sometimes anyone going through a tough situation does not need sympathy but empathy because someone who understands what you are going through is more likely to help than one who is only seeing your pain but has no clue about the feeling. It is for this reason that Chris Mazzilli has been able to provide one of the best-known platforms for comedians to show case their talent. Having been a stand-up comedian for seven years, he knew what his fellow comics went through to get their big break and consequently he made sure to give them a push in the right direction through Gotham Comedy Club.