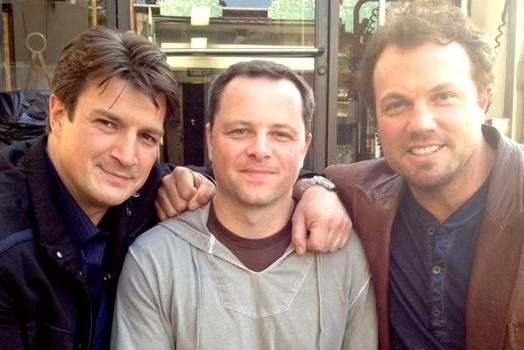 In terms of writing Alexi Hawley gets a decent amount of recognition but usually it's those that serve as producers and showrunners that get the most next to the actors and the director. Alexi has made a name for himself doing what he does and making sure that his works are met with as much respect and understanding as possible. For a writer it's often difficult to see your work taken and somehow twisted around so that it fits someone else's needs instead of the story that was written, but Alexi, being a producer as well, no doubt has a little more pull and possibly push the story forward in the way it needs to go.
At least that would be my guess, and hope.
5. He created State of Affairs.
The show is about a top CIA analyst that acts as adviser to the president of the United States and deals with day to day affairs that have everything to do with the presidency and the security of the office. She has a close relationship with the president as she was at one time engaged to the president's son. When he was killed in a terrorist attack she vowed to find the killers and bring them to justice, which explains a great deal of her risky behavior.
4. He's a writer and a producer.
Like I said I believe this would give him more leeway to get a script to push through, but I could be wrong. Producers often seem to have a little more pull when it comes to getting what needs to be seen in a movie or TV show brought to the forefront, so perhaps it's an advantage that he can take so long as it doesn't conflict with those making the shows too much.
3. He was a co-showrunner for Castle.
The whole show seems to revolve around the fact that Castle is an author that has grown bored and kills off his main character in order to get through a crippling case of writer's block. When a copycat murder gains the attention of the police however he's brought in for questioning. Eventually he and Detective Beckett, the woman assigned to the case, begin to work together and experience a wide array of interesting and even disturbing cases.
2. He wrote an episode for the TV series of Training Day.
Apparently Training Day as a movie wasn't enough, people wanted to see just what it would be like as a TV series. Taking place fifteen years after the events of the film, another officer is placed with a detective that has questionable morals and is on the radar of the LAPD for his flagrant attitude towards the law. The series was canceled after one season however.
1. He came up with the screenplay for The Exorcist: The Beginning.
Everything has a beginning as it has an end, they only wait to meet for that brief moment before they transition from one to the next. Despite the slips and tumbles along the way within the movie, this story was very compelling and eerie to the point of being disturbing.
That's what makes a great writer.