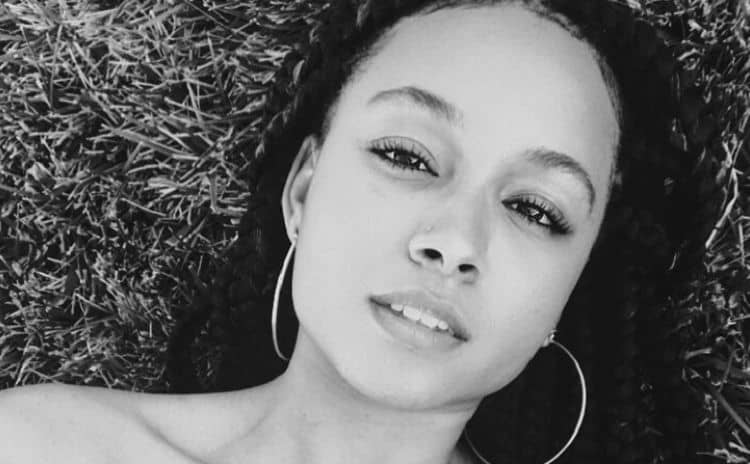 Lots of people who enter the entertainment industry at young ages find it difficult to successfully transition into a career as an adult. Fortunately for Rhyon Nicole Brown, she has been able to dodge the child star curse. After beginning her career in 1999, Rhyon landed lots of guest appearances in some very popular shows. She got a major break in 2007 when she was cast as a main cast member in the TV series Lincoln Heights. The series allowed her to share her talent with a wide audience, and she built a huge fan base as a result. After the show ended in 2009, Rhyon took a break from the spotlight, but she's back in action and ready to keep building her legacy. Keep reading to learn 10 things you didn't know about Rhyon Nicole Brown.
1. She's An L.A. Native
Rhyon was born and raised in the Los Angeles area. Being a native of the area definitely made things easier when it came to being able to audition for different projects. Instead of having to travel or relocate, she was already where most of the auditions were taking place. She continues to live in Los Angeles and she enjoys giving back to the community.
2. Taraji P. Henson Is A Fan Of Her Work
There's no better feeling than having someone you respect compliment you on your craft. This is something Rhyon got to experience after her time on Empire. During an interview with The Italian Reve, Rhyon said, "The most beautiful thing from "Empire" actually came after I got back to LA. I heard from a mutual friend that Taraji P. Henson thought I was really talented. A compliment like that coming from such a fearlessly talented actress inspires me to keep doing what I'm doing."
3. She's Done Voice Work
Rhyon's live-action work is what most people are familiar with, but she has also branched into the voice acting world over the years. Most notably, she had a voice role in a 2020 episode of BoJack Horseman. There's a goood chance that we'll see her take on more voice projects in the years to come.
4. She's A Formally Trained Actress
It goes without saying that Rhyon is a natural when it comes to acting. However, she's also devoted lots of time to making sure her skills are as a sharp as possible. She attended the University of Southern California (USC) where she graduated in 2015 after studying acting and writing.
5. She's A Musician
Acting is the thing that has gotten Rhyon the most attention, but some people may not realize that she's also a triple thread. In fact, singing has been a big part of her life for many years. She got her start as an actress by doing musical theater. Rhyon is also a talented dancer.
6. She Loves Fashion
Rhyon enjoys being able to express herself with her clothing and she has a great sense of style. Whether she's going to a formal event or getting ready to spend a chill day with her friends, Rhyon always knows exactly how to put the perfect outfit together.
7. She's Well-Traveled
When Rhyon isn't busy working, you can usually catch her jet setting across the United States and to other parts of the world. Traveling is one of her favorite things to do and she loves the experience of visiting new places and learning about different cultures. She even got the chance to visit Thailand.
8. Family Is Important To Her
Rhyon comes from a very close and loving family, and that's probably one of the reasons she's been able to successfully navigate the entertainment industry. In addition to her parents, she has a brother and sister both of whom she is very close with. Her sister, RaVaughn, is a songer and songwriter.
9. She Was A Fan Of Empire Before Being Cast
Being cast in Empire was a dream come true for Rhyon for multiple reasons. Not only was it a good move for her career, but it was also exciting to be part of a show she's always loved. She told The Italian Reve, "I've been a fan of the show since season one. If I had to describe "Empire" in one song, I would say 'Family', the song from "Dreamgirls," because I think the show constantly shows that no matter what you go through in life, your family is the most consistent part– even if it is dysfunctional!"
10. She's Also Worked Behind The Camera
We all know that Rhyon has what it takes to put on a good show in front of the camera. However, she has also explored what it's like to tell stories from the other side. She is a director, writer, and producer who has worked on a handful of short film projects over the last several years.
Tell us what's wrong with this post? How could we improve it? :)
Let us improve this post!