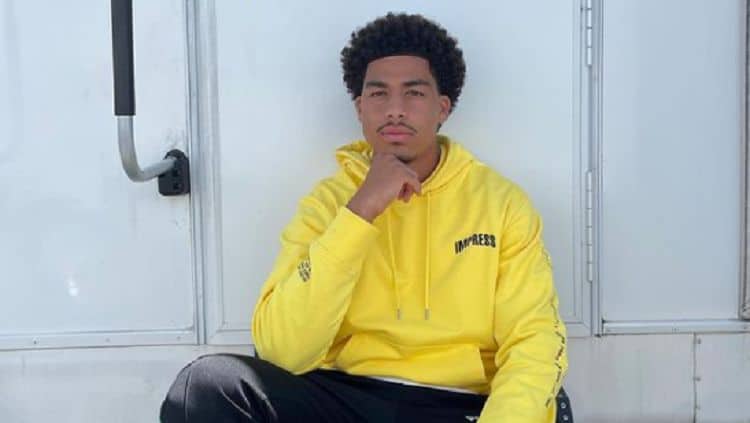 If you're a fan of the TV show Black-ish, you probably feel like you've watched Marcus Scribner grow up right in front of your eyes. The talented young actor has been playing Andre Johnson Jr. since the show started in 2014, and he has grown a lot personally and professionally during that time. Although the series is coming to an end, Marcus plans to keep the momentum going with other opportunities. Fans will be happy to know he has an upcoming film project in the works. As his career continues, it'll be great to see the direction Marcus' career takes and we hope to see a lot more of him on our screens. Keep reading to learn 10 things you didn't know about Marcus Scribner.
1. He Started Acting In Elementary School
Marcus was born and raised in Los Angeles which, as we all know, is the perfect place to start a career in the entertainment industry. Although Marcus was a pretty shy kid, he started getting into acting when he was around seven years old and it didn't take him long to come out of his shell.
2. He Planned On Going To USC
Since Marcus' career took off at a very early age, he didn't get the opportunity to have a lot of the traditional school experiences that a lot of people have. However, he was hoping to have a little of that in college. After high school, he planned to attend USC part-time, but it's unclear if he ever ended up going to the school.
3. He's A Voice Actor
Live-action roles are what Marcus has become best known for, but lots of people don't realize that he also has some serious voice acting skills. Most notably, Marcus was the voice of Bow in the animated TV series, She-Ra and the Princesses of Power. Most recently, he did voice work for Ron's Gone Wrong.
4. He Has An Account On Cameo
Social media has made it possible for people to connect with celebrities like never before, and Cameo has taken things a step further. Thanks to the platform, people can easily purchase personalized video shout outs from their favorite celebrities. That being said, a video from Marcus is really going to cost you. He currently charges $150 per video.
5. He Loves Fashion
Looking good is an important part of feeling good and Marcus likes to do both. Marcus has a great sense of style and he loves being able to share his personality through his outfits. He isn't afraid to try new things and he definitely has the confidence to pull off looks for every occasion.
6. He's A Gamer
Marcus' schedule has been extremely busy for the last several years, but he still likes to make time to do some of the other things he enjoys. When Marcus isn't working, he enjoys playing video games in his free time. He is even a partner for World of Warcraft.
7. He Loves Giving Back To Others
Throughout his career, Marcus has made it a point to use his platform to help those in need. He is an ambassador for an organization called Defend Our Future. According to its website, Defend Our Future "is a non-profit, non-partisan organization dedicated to empowering young people of all political persuasions who are interested in advancing environmental justice and clean energy and climate solutions that grow our economy and protect the world for future generations".
8. He Would Love To Get Into Boxing
Marcus has always been drawn to sports and he loves to stay active, but there's a new exercise routine he wants to add to his arsenal. During an interview with 1883 Magazine, Marcus said, "I wanna like, try to start boxing; that just seems like such a fun sport… I tried a few sessions a little bit ago — and Jesus Christ, I never got a better work out…"
9. He's A Dog Dad
Marcus may not have any children, but he's still managed to get his fatherhood flex on thanks to his fur baby. He adopted a dog named Zeus at the beginning of his acting career and his family also has another dog named Odin. The dogs have their own Instagram account, but they haven't posted anything in almost a year.
10. He Likes To Travel
Marcus wants to get out and enjoy life as much as he can, and traveling has been one of the best ways for him to do that. Over the years, he has gotten the chance to travel across the United States and visit other parts of the world. There's no doubt he'll be visiting even more places in the years to come.