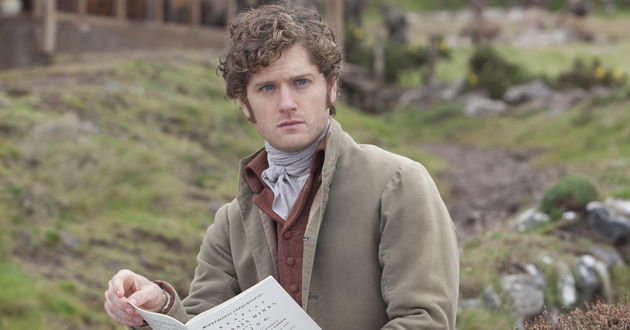 Kyle Soller is one of those actors with a famous face and a famous name. He's well-known for his work in movies and on television, on the stage, and as some of the best characters around. He starred in films such as Anna Karenina as Korsunksy. He was in the television movie called Brexit: The Uncivil War in 2019. He's done much with his career as an actor that many people wish they could accomplish at this age, and he is thriving. Fans want to know more about him and the life he is currently living. It's fascinating, after all. Here's what we know.
1. He's an 80s Kid
He might be someone who has been in the business for a long time, but he's not entirely old. He was born on July 1, 1983, which means he just celebrated his last birthday in his 30s. He will welcome his 40th the next time he celebrates in 2023.
2. He is from New England
He is from Bridgeport, Connecticut. However, he was not raised there. He was born there, but his family moved to Alexandria, Virginia, when he was young. Therefore, he spent the bulk of his childhood there, and that is a place where he was happy to spend his time growing up. We don't know much about his family and the people he was with when he was a child.
3. He is a College Graduate
Following his high school graduation, he immediately chose to go to college. He knew that his future would take him down the path of higher education, and he went for it. He was a student at the College of William and Mary, which is where he obtained his college degree. He studied art history while he was there.
4. He is Married
He married his wife, Phoebe Fox, in 2010. She is also an actress, and the two met in London. Her parents are also in the business, so it is a bit of family business at this point. Her father is Stuart Fox. Her mother is Prue Clarke. Both are famous in London for their acting skills.
5. He Spent Time in London
In addition to spending time at the College of William and Mary, he also spent time doing a few other things in other places. He spent an entire semester in London, for instance. He studied at the Royal Academy of Dramatic Art while he was there. They call it RADA for short.
6. He Lives in London
He's a man who is living in London. He and his wife call the city home, and it makes sense. She's from the area, they met in the area, and they both love to spend time there. They have been happily living there for some time, and it appears that they don't have any desire to leave at this point.
7. He is a Theater Actor
We know him from many things, but we often don't have a chance to see the work he does on the stage. He's been doing theater work for some time, and he has been giving it his all for many years. He's been in West End Productions with some very famous faces, and it's worked well for him.
8. He Beat His Wife
To add a little context to this one, he didn't beat her in a physical sense. He beat her out in a competition for an award they were both nominated for. It was 2011 when they were both nominated for the Evening Standard Award for Outstanding Newcomer, and he won. His wife was nominated the same year, and she lost to her husband. We imagine losing this award is a little easier when your husband gets to take it home.
9. He is Very Private
One thing Soller is good at is keeping his private life to himself. He's not one to share too much about his marriage or his family, and he and his wife are both lovely about being open and available to their fans in a very subtle manner. They do not give anything away.
10. He Chose to Stay in London Because of an Offer
We mentioned he and his wife live in London, and that is because the school offered him a permanent position at the school when he was finished with his semester abroad. It was a big deal for him at the time, and now he is someone who gets to tell a cool story.