Doris Day, a name synonymous with the golden age of Hollywood, was a multi-talented entertainer. Known for her wholesome on-screen presence, Day was an incredibly successful actress and singer. Furthermore, she also utilized her platform to advocate for animal welfare. Day's enduring legacy extends beyond her memorable roles in classic films and her chart-topping hits.
Her influence in Hollywood transformed the industry's standards for female actors and also helped to reshape public perceptions of women's roles in society. Day carved out a niche for herself as a woman who could command the screen with grace, humor, and undeniable talent. In doing so, she left a trail for future generations of actresses to follow. However, there is much more to her life and career that often remains unexplored. Here are 6 things you didn't know about Doris Day.
1. How Did Doris Day Get Started In Acting?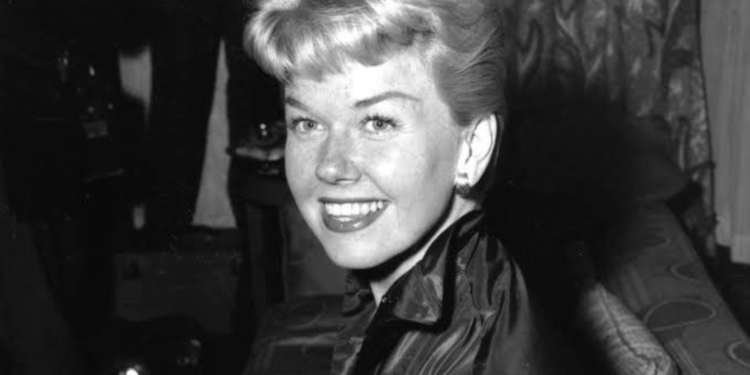 Emerging from the heartland of Cincinnati, Ohio, Doris Mary Anne Kappelhoff, better known as Doris Day, was born on April 3, 1922. The 1940s saw her establish a solid footing in the world of big band music. This was punctuated by her hit recording, Sentimental Journey, in 1945.
Accompanied by the rhythmic dynamism of Les Brown & His Band of Renown, Day's voice was the quintessential melody that resonated across radio stations and dance halls. Hollywood couldn't help but take notice of Day as her singing career soared to new heights. The year was 1947, and Day was invited to serenade an exclusive Hollywood party. It was at this glittering soiree that she met acclaimed director Michael Curtiz. Enthralled by her performance, Curtiz saw in Day a potential screen star. This was an insight that would soon set her on an unexpected journey into the world of acting.
2. Doris Day Was Named After A Song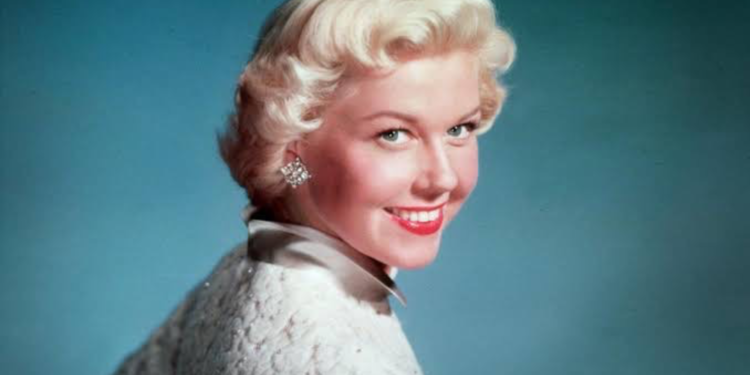 Doris Day would go on to become a celebrated icon in the realms of music and film. However, the name that would be etched in the annals of Hollywood history wasn't the one she was born with. Rather it was a name inspired by a melody. In the early days of her career, she was a regular performer with Barney Rapp's band. Among the repertoire of songs she would perform, one resonated deeply — "Day After Day".
It became a signature number for her, and its popularity with audiences was undeniable. She was urged to consider a stage name, something shorter and punchier for her growing number of fans. In a nod to the song she had so frequently performed, the name "Doris Day" was selected. So, Doris Mary Ann Kappelhoff was transformed into Doris Day. This name change wasn't merely a rebranding exercise; it represented the blossoming of a star. The name "Day" held an evocative power, embodying the bright, sunny persona that Doris became famous for.
3. Doris Day's Film Debut Was In 'Romance on the High Seas'
The year was 1948. Michael Curtiz's musical romantic comedy, Romance on the High Seas, was set to hit the big screen. Little did anyone know that this film was about to launch Doris Day's career. In Romance on the High Seas, Day took on the character of Georgia Garrett, a singer who finds herself embroiled in a comedic mix-up. It involved mistaken identities on a cruise ship.
While this was a far cry from her usual stage performances, Day embraced the challenge and delivered a performance that delighted audiences. The film was a hit, and Day's portrayal of Garrett was met with critical acclaim. Her natural on-screen charisma and talent for comedic timing shone through. This established her as a force to be reckoned with in the film industry.
As such, Romance on the High Seas marked the successful beginning of Day's acting career. What makes this story even more intriguing is that Day was not the original choice for the role. Initially, the part was offered to Judy Garland, and then to Betty Hutton. However, due to personal circumstances, both had to decline. This twist of fate allowed Day to step into the limelight and onto the silver screen. That sett the stage for a career that would span decades and include roles in over 39 films.
4. Doris Day's Previous Notable TV Appearances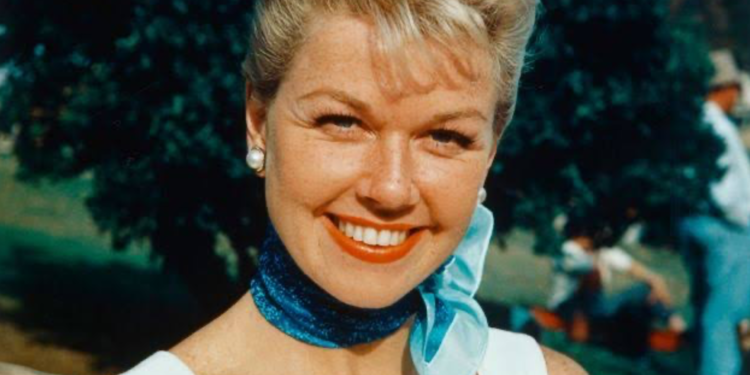 Doris Day enjoyed a vibrant and varied television career spanning from the late 1940s to the early 2000s. Day made her first notable television appearance at The 21st Annual Academy Awards in 1949. She was part of the TV special and then on a single episode of The Bob Hope Show. This was followed by appearances in short films like Screen Snapshots: Hollywood Night Life and Screen Snapshots: Hollywood on the Ball in 1952.
Day continued to enhance her TV presence with a cameo in So You Want a Television Set in 1953. She also bagged a role in the A Star Is Born World Premiere in 1954. Even more, she was a mystery guest on What's My Line? in 1954 and 1957. One of Day's most significant roles in television was in The Doris Day Show, which aired from 1968 to 1973 for five seasons and 128 episodes.
5. Doris Day Turned Down More Than One Roles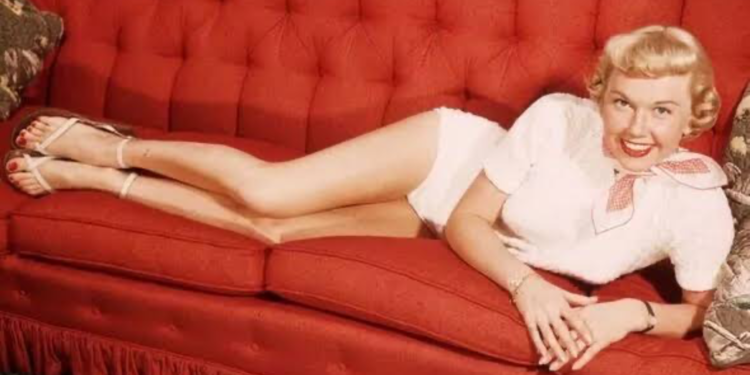 Doris Day turned down several significant roles throughout her career. Among these roles was the part of Ann Stanley in 40 Carats. The role eventually went to Liv Ullmann. Day was one of many middle-aged actresses considered for this role. Another notable role she declined was that of Karen or Martha in The Children's Hour. The film was inspired by a real-life incident and addressed themes of homosexuality. Audrey Hepburn and Shirley MacLaine eventually played these roles.
In The Graduate, Day declined the part of Mrs. Robinson, which involved a nude scene. She was also considered to replace Barbra Streisand in Hello Dolly! after Streisand was hired. But the studio ultimately retained Streisand. In the 1952 remake of The Jazz Singer, Day reportedly turned down a role and was upset when another blonde singer, Peggy Lee, was given the part instead.
She was also one of the many actresses who reportedly turned down the role in The Sound of Music. The part ultimately went to Julie Andrews. Lastly, Day was the original choice for the 1958 movie South Pacific but was considered too expensive by 20th Century Fox, resulting in Mitzi Gaynor getting the part.
6.The Nominations & Awards Doris Day Has Received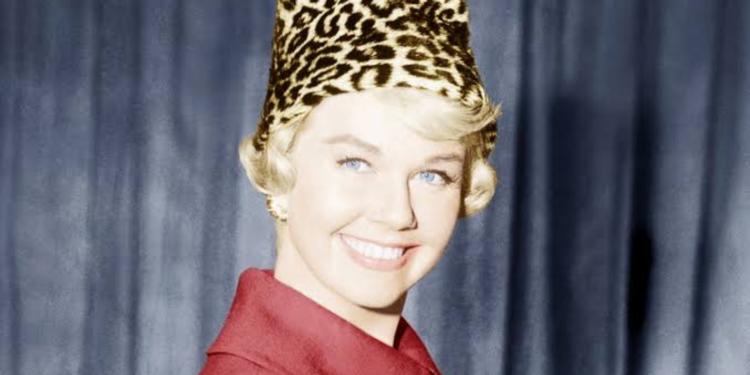 Doris Day has been recognized with numerous nominations and awards throughout her distinguished career. She was nominated for Best Actress at the 1960 Academy Awards for her role in Pillow Talk. She even won the Lifetime Achievement Award at the 1991 American Comedy Awards. At the Golden Globe Awards, Day received multiple nominations and wins. This included the Henrietta Award for World Film Favorite – Female.
She also bagged the prestigious Cecil B. DeMille Award in 1989. Her outstanding acting performances also earned her a series of Laurel Awards between 1950 and 1965. In the realm of music, Day was honored with the Grammy Lifetime Achievement Award in 2009, and three of her songs, "Sentimental Journey", "Secret Love", and "Que Sera, Sera (Whatever Will Be, Will Be)", were inducted into the Grammy Hall of Fame. The Los Angeles Film Critics Association also recognized her enduring impact on the film industry with a Career Achievement Award in 2011. The range of Day's awards and nominations highlights her incredible talent and significant contributions to both the acting and music industries.
Tell us what's wrong with this post? How could we improve it? :)
Let us improve this post!