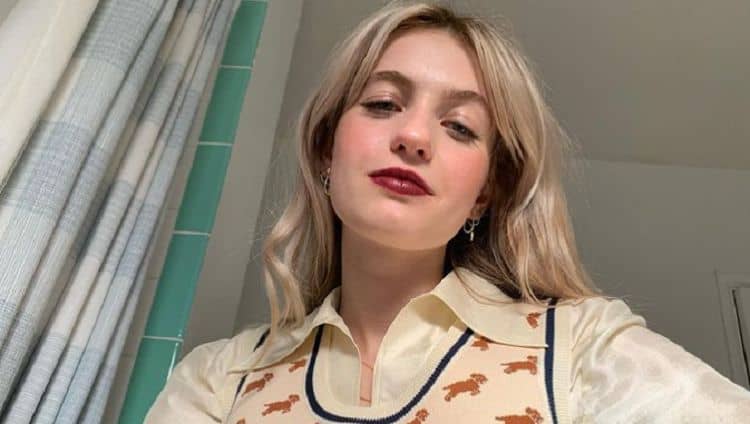 Just a few short years ago, Olivia Scott Welch was a struggling actress who wasn't sure when or where she would find her next role. However, that isn't the case anymore. 2021 has been a huge year for Olivia thanks to the success of the Fear Street film trilogy. Originally meant to be released in theaters, all three films were released on Netflix due to the pandemic. Her role in the movies has been getting her a lot of attention, and most people would agree that she certainly has what it takes to be a star. Although she doesn't appear to have any projects in the works at the moment, we know we haven't seen the last of Olivia. Keep reading to learn 10 things you didn't know about Olivia Scott Welch.
1. She's From Texas
Olivia was born and raised in a small town in Texas called Hurst. It was there where she discovered her love for acting. However, she knew that in order to have the kind of career she wanted, she would need to move to a big city. When she was a teenager, she relocated to Los Angeles where she still lives today.
2. She Loves Snoopy
Cartoons are a big part of lots of people's childhoods, and Olivia is no exception. She is an especially big fan of one of the most famous cartoon dogs of all time, Snoopy. During an interview with Flaunt Magazine, Olivia said, "I love Snoopy. He feels like a kindred spirit."
3. She's Always Loved Movies
Olivia doesn't come from a family with a history of working in the entertainment industry, but she does come from a family that really loves movies. She told W Magazine, "As a five-year-old, the best thing in the world was movies. I was like, 'I wish the world looked like this. The genre-specific things I watched as a kid got me so excited because movies could be anything."
4. She's Really Into Fashion
Acting has been Olivia's main focus for several years, but she also has other things she'd love to get involved with. While talking to Wonderland Magazine, she said, "I've really been able to get into the fashion world and I'm so passionate about fashion, and I have been my whole life. I know so many random things, I'll be like, 'Remember that Alexander McQueen 1993 show?' This has been so cool because I've been able to utilize that knowledge and use a stylist on this. Aside from continuing to make movies like this, I'm excited to dive into the fashion world and see what it brings me!"
5. She Knows How To Skateboard
The COVID-19 quarantine period was a very interesting time. Some people chose to use their extra time at home to relax, while others decided to be as productive as possible. Olivia decided to use hers to learn how to skateboard. She decided it was the perfect time to take up the hobby since there wasn't much opportunity to act.
6. She Loves To Travel
Olivia is the kind of person who is all about making as many memories as possible, and what better way to do that than traveling? She has been fortunate to do lots of traveling throughout her career, and there's no doubt she'll be adding more destinations to the list as her career continues.
7. She Isn't Actually A Teenager
Olivia may have been playing a high school student in the Fear Street trilogy, but in real life her high school years are a thing of the past. She is currently 23 years old and will turn 24 in February of 2022. However, thanks to her youthful appearance, she'll probably be able to play teens for a few more years.
8. She's Getting Into Screenwriting
Being in front of the camera is what Olivia has been focused on, but she is working on getting involved in other parts of the production process. She is part of a screenwriting group and they've been working on some projects. It won't be long before she's able to add some writing credits to her resume.
9. Chicken Noodle Soup Is One Of Her Favorite Comfort Foods
Is there a food from your childhood that always gives you nostalgia? For Olivia Scott Welch, the answer is soup. During her interview with Flaunt Magazine, she said, "Campbell's Chicken Noodle Soup. The original one, with only noodles and like…. the idea of chicken. I used to eat it all the time as a kid and will sometimes buy it just for the nostalgia."
10. She Would Love To Be Part Of The Scream Franchise
Even though Olivia grew up watching all kinds of movies, horror has always been her favorite genre. She's a big fan of the Scream movies and she hopes that one day she'll get a chance to be part of the franchise. The cast for the 2022 installment has already been announced, but there's still hope for future movies.