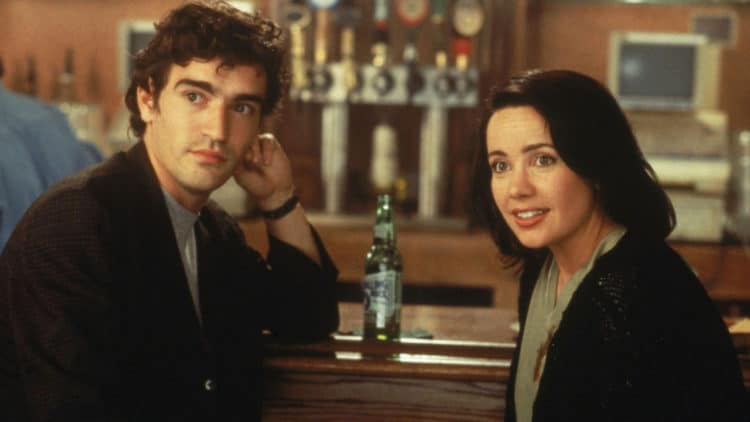 Ben Chaplin has had a very interesting career. Despite being incredibly talented and versatile, many feel that he hasn't always gotten the attention he deserves. In reality, however, that was partly by choice. Chaplin has always been careful about the roles he's taken and while that means he hasn't always had the biggest parts, things have still worked out quite nicely for him. Most recently, Ben was in the TV series The Nevers, and it was a nice reminder of just how talented Ben is. Fans are already hoping the show gets renewed for another season so they can see even more of Ben. Keep reading for 10 things you didn't know about Ben Chaplin.
1. His Mom Was A Drama Teacher
Ben has been surrounded by the acting world all of his life in one way or another. His mother, Cynthia, worked as a drama teacher for many years. Although his father didn't work in the creative world, he had a love for movies which is something he passed down to Ben.
2. He Was Kicked Out Of Drama School
Once Ben decided that he wanted to pursue acting on a serious level, he enrolled at the Guildhall School of Music and Drama in London. Unfortunately, however, he was kicked out of the school after his first year although the decision to remove him from the program was only temporary.
3. He Likes His Privacy
Being famous is usually a byproduct of a successful acting career. However, fame was never one of Ben's goals. In fact, he actually has zero interest in being famous. Ben prefers to avoid the spotlight and he enjoys being able to live in privacy. In addition to not making many public appearances, you also won't find Ben on social media.
4. He Once Worked As A Statistician
Even the most successful actors have gone through periods in their careers where things just weren't going the way they'd hoped. Ben Chaplin is no exception. Early in his career, he struggled to find acting jobs. At one point in time, he picked up a job working as a statistician with the London Transport Authority.
5. He Has Never Been Concerned With Fitting In
One of the things that makes Ben so special is the fact that he's never had any interest in conforming to the expectations of the entertainment industry. He has always been comfortable with doing his own thing and he's never had a desire to try to keep up with anyone else.
6. He Isn't Related To Charlie Chaplin
There are lots of people who see Ben's last name and wonder if he is related to the legendary entertainer, Charlie Chaplin. However, he isn't related to Charlie at all. In fact, Ben's actual last name is Greenwood, but he has always used his mother's maiden name professionally.
7. He Has Been On Broadway
In addition to having a successful on-screen career, Ben has also brought his talents to the stage. He has been a part of several theater productions throughout his career and the stage will always have a special place in his heart. In 2004, he made his Broadway debut in the play The Retreat From Moscow.
8. He Is In A Relationship
Since Ben has been so private about his personal life, there has never been much information about who he been involved with romantically. During an interview with The Guardian in January 2021, Ben mentioned that he has a girlfriend. However, he didn't share any details about her other than the fact that she's Jewish. As far as we know, Ben has never been married and he does not have any children.
9. He Has Never Wanted To Be Typecast
There are plenty of actors who are perfectly fine with being typecast as long as it means that they will always have opportunities to work. Ben, on the other hand, has actively avoided being put into any kind of box. While talking to The Guardian, Ben said, "I turned a few films down. The last thing I wanted to be was the new Hugh Grant, which is what they were trying to paint me as."
10. He Has Always Looking For Ways To Improve
Some actors take roles simply for notoriety, but Ben has always been the type to pick roles based on how they can help him grow as an actor. Of course, his ambition to become a better actor means that he's missed out on some of the bigger roles, but overall he's happy with the way his career has panned out.