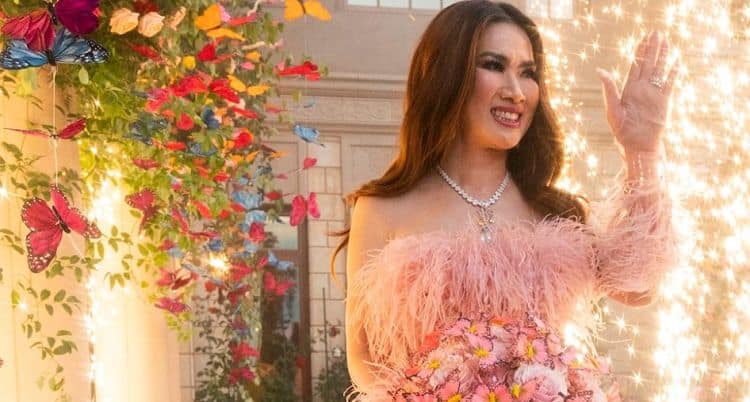 Mimi Morris is not just a cute name for a beautiful woman. It's a lifestyle. She's the newest member of the Bling Empire reality show on Netflix, and fans are so excited to see what she brings to the table. Like the other members of this show, she is a woman of exceptional wealth who lives a life that's enough to make us all envious. It seems we all want to know more about her, so let's find out what there is to know about this lovely woman who is so darling.
She's going to become a household name because this is a woman who is doing all the things she can to make her way to television. She's a new Netflix star. She's going to participate in the second season of the Bling Empire reality show, and she could not be more excited about it.
2. She Did Not Always Have a Luxe Life
Right now, she's living a life of excessive luxury. But, she did not always. In fact, she's from Vietnam, and her family struggled. They tried to escape the war when she was a child, but things did not go well. Their family lived in a hole in the ground for two years before they were safely able to flee the country and head to the United States. It was more than difficult.
3. She Comes from a Large Family
While she and her family were growing up, they did without many things. Not just a home, either. There were many of them, and life was difficult. She was one of eight children. She has a total of seven brothers and sisters, and they were all living in a hole in the ground for two years while struggling desperately.
4. She is A Family Woman
She's living her best life right now with her family. She is married, and she and her husband have three kids. they have a son who is 30, a daughter who is 26, and they have a son who is 8. There's a lot of difference in age, but they are happy with the way their life has turned out.
5. Her Husband is a CEO
If her last name seems familiar to you, it's probably because her husband is the Morris of Morris Group International. She married Donald Morris, and they've been married for what seems like a decade. It appears they spent their 10th wedding anniversary together in July of 2021, which means they are quickly approaching their 11th anniversary.
6. She is a Model
When she is not busy taking care of her kids and her life, she's busy modeling. She's got a lot going on, but she is good at what she does. She is 53, but she doesn't look a day over 30. Even that might be a stretch. She's incredibly youthful.
7. Her Husband is Much Older
While the two of them have been together for more than 20 years, they also have a 20-year age difference. He's in his mid-70s, she's in her early 50s, and they have a great life together. They have a young son and two older kids, and they are quite happy in their long-term relationship with one another.
8. She's Worth a Lot
While we can't confirm this, we do understand that she is a woman with a net worth of $100 million on her own. But, she is a married woman. Her husband is worth almost a billion dollars. His net worth as of 2022 is an astounding $800 billion. He is doing quite well, and she is also an entrepreneur of her own. She's working, she's thriving, and this couple seems quite happy.
Who doesn't love Christine? It turns out that these two are good friends. Christine has nothing but lovely things to say about her friend Mimi, including the fact that she is the kind of woman who says a lot of things that might seem outlandish but are actually really amazing. She calls her a woman you just want to be around.
10. She's a Great Addition
Getting to see what she brings to the table is a great thing. She seems to have a lot going for her, and we are impressed by what she's overcome and accomplished. She seems to be the kind of woman who will continue to do big things in her life, and we cannot wait to see her shine on television.
Tell us what's wrong with this post? How could we improve it? :)
Let us improve this post!