A seasoned actress, Natascha McElhone hit the ground running with her debut offering. The British actress honed her skills under the guidance of professionals before joining the competitive movie industry which reflects in her depiction of roles assigned to her. Like most stars of her calibre, McElhone has a rich background in the theater with notable roles in Richard III, A Midsummer Night's Dream, and The Count of Monte Cristo.
Of Scottish ancestry, Natascha McElhone has worked with industry greats from different countries. Her role in Surviving Picasso (1996) alongside Anthony Hopkins is one of her most outstanding pieces. She has also worked with other internationally acclaimed stars alike Jim Carey, Brad Pitt, George Clooney, and Robert De Niro. The following facts shed more light on the life and career of the British screen sensation that is Natascha McElhone.
1. Natascha McElhone Was Born To Journalists
Natascha McElhone was born on December 14, 1969, in Walton-on-Thames, Surrey to British journalists. Her mother Noreen McElhone and her father, Michael Taylor are both journalists. Her mother is Irish while her father is a Scottish journalist. They divorced when McElhone was just two years old and she had to move with her mother to Brighton. Named Natascha Abigail Taylor at birth, the British actress took her mother's last name for her stage name. McElhone has an older brother named Damon Taylor and two half-brothers, Alexander and Nicholas. Damon resides in Los Angeles where he works as a scriptwriter while her half-brothers are Stockholm residents. Her mother married another journalist and columnist named Roy Greenslade.
2. She Studied at the London Academy of Music and Dramatic Art
Growing up, Natascha McElhone attended numerous schools. After moving to Brighton with her mother, she attended St Mark's CofE Primary School, Brighton for a while before studying at St Mary's Hall, Brighton. She later moved to Fortismere School, London, and finally completed her studies at Camden School for Girls, London; and William Ellis, London. Between the ages of six and 12, McElhone enrolled in Irish dancing classes to sharpen her skills in the performing arts. She also attended the London Academy of Music and Dramatic Art, graduating in 1993. McElhone professionally launched her career following her graduation from LAMDA.
3. Natascha McElhone's Career Began In the Theater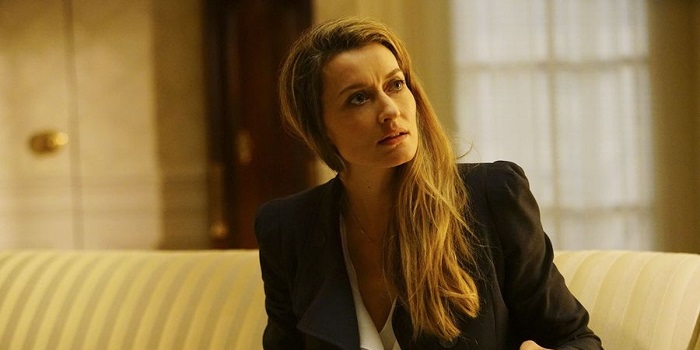 Before she became a star on the screen, Natascha McElhone began her journey to fame at the theater. Her early trajectory as an actress highlights starring roles in Richard III and A Midsummer Night's Dream at the Open Air Theatre, Regent's Park, London. She also performed at the Haymarket Theatre, Leicester in plays such as The Count of Monte Cristo and The Cherry Orchard. She made her first television appearance in 1990, playing Helen Blake in The Ruth Rendell Mysteries but was credited as Natascha Taylor at the time.
4. Natascha McElhone Was Married To a Plastic Surgeon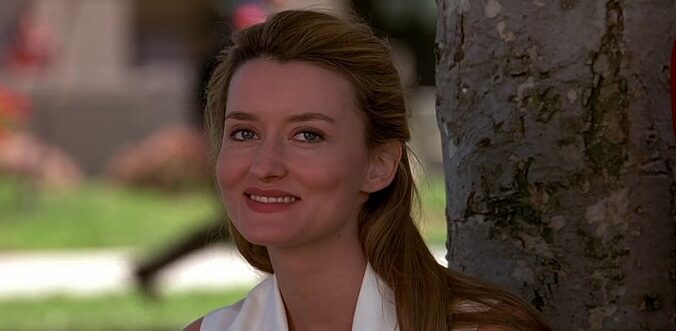 The British actress got married to Martin Hirigoyen Kelly on May 19, 1998. Her husband worked as a plastic surgeon at Chelsea and Westminster Hospital, London before his death. The union produced three sons – Theodore was born in 2000, Otis was born in May 2003 and the last child, Rex, was born months after Kelly's death in 2008. McElhone and her husband lived in Fulham, south-west London with their sons.
5. She Lost Her Husband One Day After Their 10th Wedding Anniversary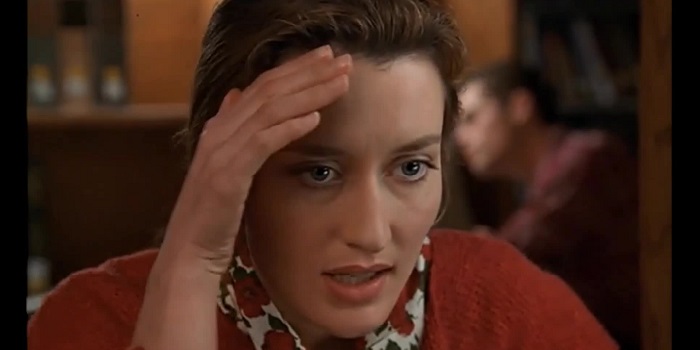 Just a day after celebrating their 10th anniversary as a couple, Natascha McElhone's husband died. He was found slumped in the doorway of the family house on Tuesday, May 20, 2008, and was rushed to Chelsea and Westminster Hospital. All efforts to revive him proved futile as McElhone's husband was already dead. He was 43 years old at the time of his death. After carrying out an autopsy, the cause of death was revealed to be dilated cardiomyopathy.
Natascha McElhone was pregnant with her last son Rex when her husband died. The actress was filming in the States when calamity befell her family and she had to abandon the set she was working on to fly home. Five months after her husband's death, McElhone gave birth to their third son. McElhone continued to write letters to her deceased husband. These letters contain her daily struggles with raising her kids in her husband's absence and how they were dealing with the loss. In July 2010, she published the letters as a book titled After You: Letters of Love, and Loss, to a Husband and Father.
6. Natascha McElhone Gained Critical Acclaim For Her Film Debut
Natascha McElhone made her feature film debut in 1996 when she played Françoise Gilot, a main role in Surviving Picasso. More than just being her first major role on the big screen, Surviving Picasso saw her share the screen with industry greats such as Anthony Hopkins. Released in 1996, the film is loosely based on the biography Picasso: Creator and Destroyer by Arianna Stassinopoulos Huffington. McElhone's performance exposed her to the spotlight and opened significant inroads to more film and television roles. Her most recognized film roles include Deirdre in Ronin (1998), Lauren Garland / Sylvia in The Truman Show (1998), and Rheya Kelvin in Solaris (2002). Californication (2007–2014), Designated Survivor (2016–2017), The First (2018), and The Crown Season 5 are some of her small-screen projects.