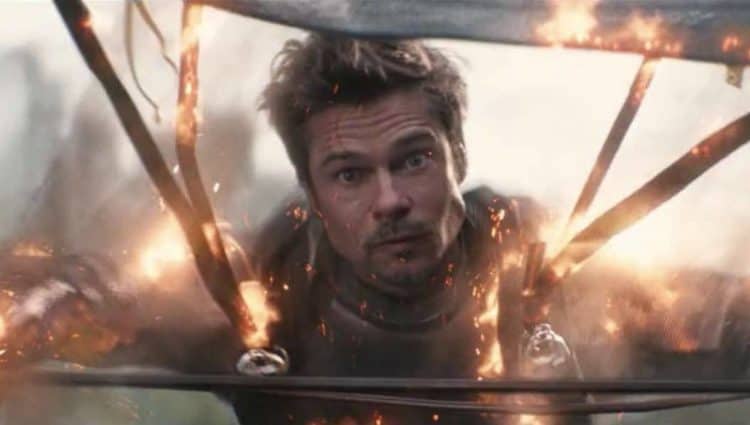 Brad Pitt may probably have made a wise decision being patient for some time in his career before appearing in superheroes movies and going beyond the ordinary limitations of genre films. The Hollywood award winner has acted in action, comedies, spy thrillers, adventures, and many dramatic movies showing his prowess in the filming industry. For his unforgettable superhero performance, you will pretty much appreciate his surprising cameo featured in Deadpool 2 film released in 2018. While fans are eagerly expecting to see his acts further in more superhero films, Pitt seems uninterested in Marvel projects at the moment. However, according to his active influence, there seems to be nothing to stop the 57-year-old and award-winning performer from featuring in Marvel superheroes movies. Let's see a set of five Marvel characters perfect for him:
Vanisher
Brad Pitt can easily feature in random and minor character roles, which can even be unforgettable than his principal characters. If you have watched True Romance and Burn After Reading, you could quickly identify Pitt's part even though he wasn't the protagonist in these movies. Aforementioned, Brad Pitt featured in one of the funniest and shortest cameos in the Deadpool 2 movie. His specific role as an utterly invisible Vanisher created excitement after crashing on lamppost cables and electrocuting himself. The unfortunate event surprised the audience once they discovered the Vanisher's face was Brad Pitt as the actor. Reviewers consider it the briefest cameo in his acting career, which is memorable and perfectly fitted with the film's sense of humor. Since he is a huge public figure in the movie industry, perhaps it appeared strange to feature in the cameo. So, his humorous and unforgettable role as Vanisher in Deadpool 2 is one primary reason he could also become a perfect Vanisher character in Marvel superhero movies. Besides, his brief appearance formed lots of speculations about featuring his role in the Marvel movies.
Green Goblin
Brad Pitt's villain's role as Tyler Durden in Fight Club aired in 1999 showed him as the deceptively appealing soap salesperson. His character portrays him as a perfect role to emulate one of Marvel's most iconic figures, Green Goblin. Previously, Norman Osborn took on as a formidable super-villain creature known as Green Goblin, since his first appearance in the Spider-Man animated series. Now, it's been a while since we've seen the character's incarnation on the big screens formerly represented by Willem Dafoe in Spider-Man movies. Fans would probably love to see Tom Holland substitute him at some point. Even more, Pitt could be an excellent combination with Holland, since he can play Green Goblin's dark side role.
Jean-Luc LeBeau
One of Pitt's best performances is during his active role as Rusty Ryan in the Ocean's Eleven comedy film. He kept his cool while planning a heist of $160 million from a Las Vegas casino. Well, in line with the Marvel Comics Universe, you cannot miss characters portrayed as master thieves. The primary leader of these goons is Jean-Luc LeBeau, who was also the previous Thieves Guild leader. Regarding his storyline, Jean-Luc adopted Gambit (later became Remy LeBeau) into his family after he cleverly pickpocketed him as a small boy. He also identified his robbing talent and potential when he traveled through time and saved a young Jean-Luc while assisting Thieves Guild to resist Candra. During his adoption, Jean-Luc also trained and introduced Remy to advanced fighting skills. Other stories aside, if there is still hope for a Gambit solo movie in the Marvel arena, a preliminary flashback featuring Brad Pitt can still work. As an admired mutant's mentor and father figure, Pitt can become a perfect character to take the role of Jean-Luc LeBeau.
Hyperion
In 2020, a news article reported that Brad Pitt was among those short-listed to play the version of DC's Superman, Hyperion, in the Marvel Cinematic Universe. Additionally, since mid-2020, many conversations show Marvel Studios deliberating about Brad Pitt playing the role of Zhib-Ran, also known as Hyperion. However, until we receive the official announcement from Marvel about an upcoming Hyperion movie featuring Brad Pitt, all publicize are just hearsays. Perhaps, these reports are not just a mere coincidence, since Brad Pitt can actually make an excellent Hyperion character if given a chance. The character set has super-powerful human strength, speed, stamina, and flight-enriched perceptions. Also, he can regenerate and extend his life using cosmic energy and is zealous about extraterrestrial life. All these and other powers and abilities can match well with Brad Pitt's role as a Hyperion. Besides, it's the reason news mills are linking him with the character set.
Magneto
Imagine Pitt becoming the powerful Magneto and using his powerful magnetic abilities to become a perverse freedom fighter of his class. If there is an opportunity for Pitt to link up with the characters of an MCU X-Men movie, he might as well get an excellent role as Magneto, far too much better than any Marvel character. Brad Pitt might play a perfect Magneto character similar to Michael Fassbender in X-Men series since he has the scope needed in a comic villain book.
Final Thoughts
In other circulating news, rumors suggest that Marvel studio executives are trying to link Brad Pitt to a villain's role in a Marvel project. However, according to Showbiz's Cheat Sheet, it doesn't appear like he has any plans to associate himself with the MCU soon. Besides, Pitt is busy working with the Bullet Train film, so he has a slightly preoccupied life, especially since he loves spending time with his family. Let's wait in the future and see how events unfold first, especially with the upcoming 'The Marvels' movie in late 2022. Probably in a few years, don't be surprised when you see him featuring in one of the Marvel characters above.
Tell us what's wrong with this post? How could we improve it? :)
Let us improve this post!