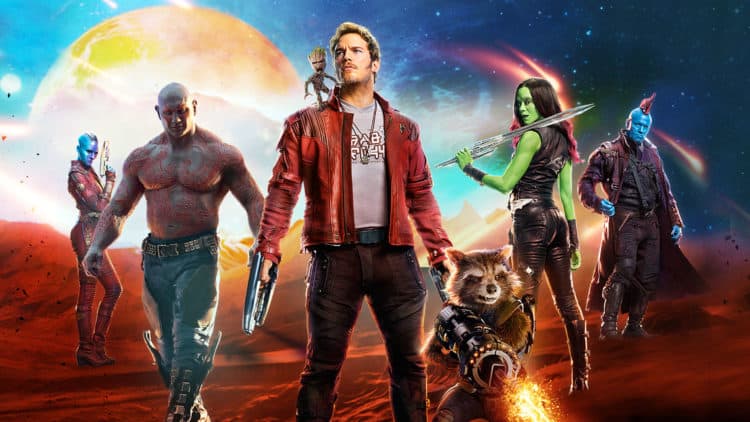 It's definitely fair to say that the MCU has made a huge impact on pop culture not just by taking the comics that a lot of people have loved since they were kids, but also by taking some of the music that we've loved while growing up. Plugging certain songs into one movie or another has been nothing short of awesome since even the most unassuming songs that a person might not have expected to hear have heightened one moment or another to a degree that wouldn't have been felt had each tune been left out. It's true, we wouldn't have known how great the movies and the music would have paired together if they'd been left alone and therefore it's easy to state that we wouldn't have missed out on anything. But the result that came about was great since it managed t to give a slightly different look to each movie that utilized each song.
Here are some of the best uses of various songs in the MCU.
10. Shoot to Thrill: AC/DC – Iron Man 2
There couldn't be a much better song for someone like Tony Stark when he's making an entrance, but just for the sake of argument there are a lot of songs that would work. The quality that AC/DC brings to the moment though is the right amount of force when the song kicks in, not too much and not too little as Tony enters the convention in the only way that he knows how, in style.
9. The Rubberband Man: The Spinners – Avengers: Infinity War
Obviously the majority of great songs that have been used in the MCU that involve Iron Man and the Guardians of the Galaxy, and this is one of them that's just a lot of fun since it's unassuming and used for a pretty calm moment in which the Guardians don't expect much. It's just another day in space as they're cruising through the galaxy, at least until they come across the wreckage of a ship that had been blown to pieces, and an unconscious thunder god that was somehow still alive after he smashed into their front window.
8. Come and Get Your Love: Redbone – Guardians of the Galaxy vol. 1
It's easy to think that we didn't know what kind of music was going to be playing when this movie started up, but the 70s tracks brought a type of charm and familiarity to the movie that might not have existed had they been absent. Just hearing these songs was enough to put a smile on the faces of many fans and was likely enough to get some fans to look up the old songs once again. It does make a person wonder what Peter Quill would think of modern-day music.
7. Trouble Man: Marvin Gaye – Captain America: The Winter Soldier
It's not often that we had the chance to see Captain America laid up in a hospital bed, but even he isn't invincible after all. It's fair to say that listening to Marvin Gaye might actually be pretty relaxing and even soothing when one is trying to rest up and heal, even if it is kind of a different song to hear in an MCU movie. But that's the great thing about the music selection, it wasn't all one genre or another, there was a pretty good mix.
6. Hooked On a Feeling: Blue Swede – Guardians of the Galaxy vol. 1
This was another interesting song to hear bust out when trailers for Guardians of the Galaxy vol. 1 started to arrive, and much like the rest of the music in this movie, it paved the way to help people relate to the characters a little better. Think about this, if this music hadn't been selected, it's likely that a lot of people might never have been turned onto this movie since it probably would have been seen as just another space adventure.
5. Just a Girl: No Doubt – Captain Marvel
The female empowerment in this movie is hard to miss, especially with songs like this, but the fact is that the moment this song hit, the scene became a little bouncier, a little more fun, and less about the 'I am woman hear me roar' vibe than about the action taking place at the moment. Captain Marvel was a fun action movie to be certain, but there were moments when it was tempting to say enough with the idea that women are strong, we get it and have been getting it for quite a few years. But yes, it was a good action movie.
4. Blitzkrieg Bop: Ramones – Spider-Man: Homecoming
This was a fun and amusing choice of songs since after hearing Peter call certain movies 'old' in Civil War, it's likely that he would think that this song fits into the same category. It's another lesson for those of us that called everything 'old' at one time that every generation that's coming after ours is going to do this eventually. But it does fit the mood of the movie.
3. Back in Black: AC/DC – Iron Man
People were absolutely pumped up when it came to this movie and the idea that it would eventually spawn an entire universe that would include other heroes and much worthier villains than Obadiah Stane. Seriously, the name sounds like something that one might use seal and varnish a dining room table.
2. Immigrant Song: Led Zeppelin -Thor: Ragnarok
It's amusing that there was any controversy at all with this song even if it was in jest. The fact that it was Jack Black that said anything however was even funnier since the use of the Immigrant Song was most definitely accurate when using it in a movie that featured Norse deities.
1. The Chain: Fleetwood Mac – Guardians of the Galaxy vol. 2
Give a lot of credit to James Gunn since the guy scoured the music charts looking for the best songs he could find to represent what was going on in the Guardians of the Galaxy movies. The guy isn't exactly a musical genius, but he knew what would work and he went for it, so kudos to him without a doubt.
Good music can definitely bring a story to life, or keep it interesting.