Few names ring through time in Hollywood like Elizabeth Taylor. If scandal and notoriety had a face in the 60s and 70s, it probably would have had the face of Taylor. The actress lived life to the fullest and remains one of the most recognizable names in the film industry.
With a new generation of movie fans rising, it's important to uphold her legacies. With a life lived like a movie script, here are 18 interesting things about Elizabeth Taylor you probably don't know.
1. Elizabeth Taylor was a Child Actress
Although her mother initially opposed the idea of Taylor having a career in acting, her change of heart would see Taylor star in her first film at the age of 10.
2. Universal Pictures and MGM Both Offered Her Contracts in 1941
At age 9, Taylor's father, with help from a friend and client, got her to audition for both Universal Pictures and Metro-Goldwyn-Mayer in 1941. Both studios readily offered the actress a contract. However, Taylor's mother chose to go with Universal Pictures.
3. MGM Wanted to Give Elizabeth Taylor a New Screen Name
After signing a contract with Universal Pictures in 1941, Taylor was only cast in a small role in 1942's There's One Born Every Minute. Not only was she not cast in any other film, but the studio also terminated her contract in 1943. Taylor moved to MGM and accepted their contract offer.
However, realizing they had a goldmine with Taylor, the studio wanted to make sure she looked and was named a star. First, they had two baby teeth pulled out, then ensured she wore braces to correct her teeth. Although the studio wished to shape her eyebrows, dye her hair, and give her a new screen name, Virginia, both Taylor and her mother expressly refused.
4. Elizabeth Taylor's First Film as a Lead Actor was National Velvet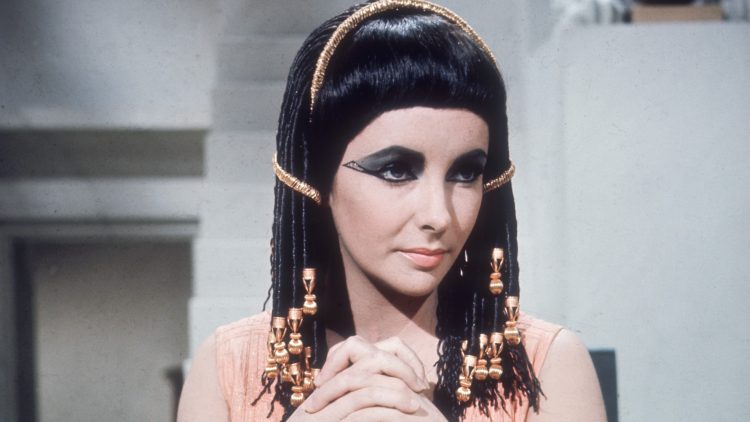 Taylor secured and played the role when she was 12 years old. In a later interview, the actress described National Velvet as one of the most exciting she has ever worked on. She played the character of Velvet Brown, a female jockey who's determined to compete in an all-male Grand National.
5. Elizabeth Taylor Once Earned a $750 Weekly Salary with MGM
With the success and recognition that came from being the lead in National Velvet, what was left of her childhood was gone. To ensure she stayed focused as an actress, MGM not only took control of her daily schedules, but by the mid-40s, a teenage Taylor was put on a $750 weekly salary.
6. Elizabeth Taylor's Most Popular Movies
The actress starred in over 50 featured films and was rated one of the most popular stars of classical Hollywood cinema. According to rankings on IMDb, Taylor's top five films are BUtterfield 8, Who's Afraid of Virginia Woolf?, Cleopatra, Cat on a Hot Tin Roof, and Father of the Bride.
7. Elizabeth Taylor was Once the World's Highest Paid Actress
As a bankable actor, Elizabeth Taylor, at the height of her career, could command the highest pay. Even in a male-dominated industry at the time, exceptional female talents like Taylor could make films commercial successes.
8. Elizabeth Taylor is Named the Seventh-Greatest Female Screen Legend of Classical Hollywood Cinema by American Film Institute
Unsurprisingly, Elizabeth Taylor would be featured in American Film Institute Top 25 great screen legends. Taylor sits comfortably in the seventh position. Katharine Hepburn, Bette Davis, Audrey Hepburn, Ingrid Bergman, Greta Garbo, and Marilyn Monroe came in first to sixth position, respectively.
9. She Converted to Judaism
In 1959, when Taylor was 27 years old, the actress converted to Judaism. Taylor was raised as a Christian Scientist by her mother and grandmother. However, Taylor said she had always been drawn to the religion, especially because it has survived for over four millennia.
10. Elizabeth Taylor Had Dual-Citizenship
Elizabeth Taylor's parents are American citizens from Kansas in the United States. As a result of her birth in Northwest London, England, Taylor received dual citizenship as British and American.
11. Elizabeth Taylor Award Nominations and Wins
Throughout her 65-year acting career, Taylor received numerous accolades from within and outside the film industry. In regards to her honors as an actress, Taylor was a recipient of two Academy Awards, four Golden Globes Awards, a BAFTA, and a nomination for a Tony Award in 1981.
12. She Became the First Movie Star to Receive $1 Million for a Film Role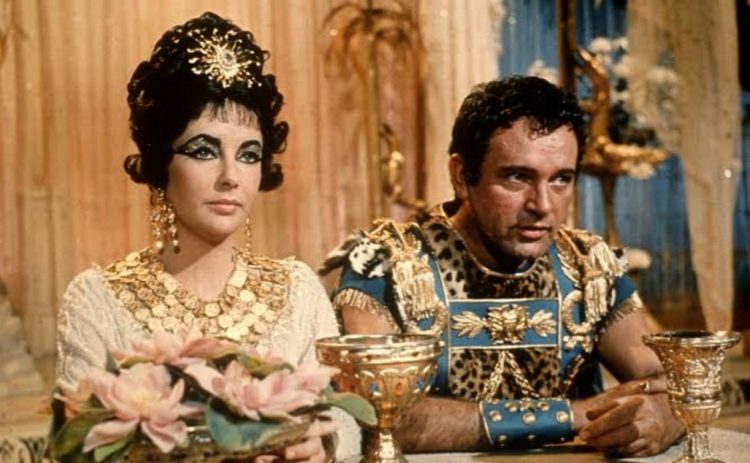 Playing the character of Cleopatra in 1963 Cleopatra saw Taylor become the first actor to be paid the hefty sum of $1 million for a single role in a film. Not only did her new studio, 20th Century-Fox, offer her the pay, but she was also granted 10% of the film's profit.
13. She's Had One of the Most Expensive Jewelry Collections in the World
Taylor owned one of the world's most expensive jewelry collections. Her collection at the time included a 62.49-carat Taylor-Burton Diamond, a 33.19-carat Krupp Diamond, and a 50-carat La Peregrina Pearl diamond. Her fifth husband, Richard Burton, gifted these diamonds to the actress.
14. Elizabeth Taylor was Married Eight Times to Seven Men
Taylor's relationships caused a stare in the media and public eye as she was involved in several affairs throughout her career. The actress went through eight weddings to seven men within 46 years.
She married her first husband, Conrad Hilton Jr., in 1950, divorcing the next year. Michael Wilding became her second husband in 1952, and they divorced in 1957. Her third husband was Mike Todd, who she married in 1957 but tragically died in a plane crash in 1958.
According to the actress, she married her fourth husband out of grief from losing her third husband. Her marriage with Fisher was considered a scandal because she not only had an affair with her friend's, Debbie Reynolds, husband but was called a homewrecker for proceeding to marry him. The marriage ended in 1964.
Richard Burton became her fifth husband in 1964 and divorced after ten years in 1974. They remarried the next year and got divorced again in 1976. Her sixth husband was politician John Warner who she married in 1976 and divorced in 1982. Her seventh and last husband was Larry Fortensky. They married in 1991 and divorced in 1996.
15. Elizabeth Taylor and Her Fourth Husband, Richard Burton, Starred Together in Eleven Films
Her marriage to Richard Burton was the longest. They married twice and got divorced twice. The couple starred in eleven films together between the start of their affair and the end of their second marriage. Their last TV movie together was 1973, Divorce His, Divorce Hers.
16. Elizabeth Taylor's Death
Taylor had to battle with health issues for most of her life. The actress was born with scoliosis, had bone issues, suffered pneumonia, had an alcohol, tranquilizers, and painkillers addiction, became overweight in the 70s and had a benign brain tumor. The actress died on March 23, 2011, from congestive heart failure at 79.
17. Elizabeth Taylor Left $825,000 in Her Will for Her Last Husband
Although she and her seventh and last husband got divorced in 1996, they remained friends. After Taylor died, it was revealed the actress left $825,000 for Larry Fortensky.
18. Elizabeth Taylor's Home
Up until her death, Taylor lived in the same Los Angeles home since 1982. The house is at 700 Nimes Road, Bel Air, Los Angeles.