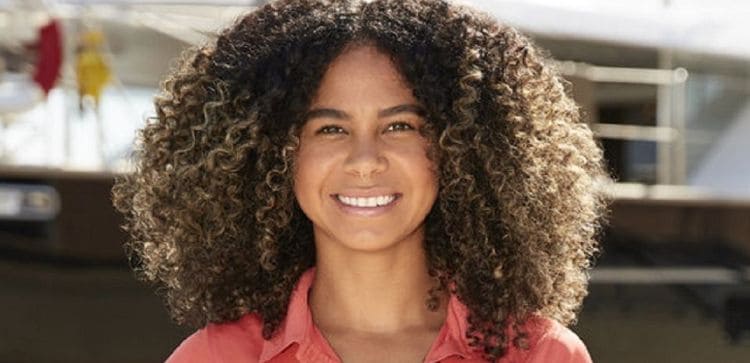 The last few years of Gabriela Barragán's life have been a whirlwind to say the least. After attending maritime school with the hope of starting a career in the yachting industry, her plans were put on hold due to the COVID-19 pandemic. However, things eventually turned around and Gabriela got the opportunity of a lifetime when she was asked to join the cast of the Bravo TV series Below Deck Sailing Yacht. Although her time on the show was relatively short-lived, she still managed to make a lasting impression on lots of viewers and she now has a legitimate fan base. Keep reading to learn 10 things you didn't know about Gabriela Barragán.
1. She's A California Native
Below Deck Sailing Yacht isn't the kind of series that really focuses on the cast members' personal lives. As a result, there aren't lots of details out there about Gabriela. However, according to her official bio on the Bravo website, she is originally from the San Diego area.
2. She Has An Account on Cameo
If you're a fan of Gabriela's you'll be happy to know that you can get a message directly from her thanks to a platform called Cameo. Through Cameo, well-known people can record and sell video shoutouts. Gabriela is currently charging $19 for personalized videos.
3. She Is An Advocate for Diversity
As a woman of color in the yachting industry, Gabriela knows that there aren't too many people who look like her. This is something she hopes to see change in the years to come. She is very passionate about using her platform to advocate for diversity in yachting.
4. She Has A Great Sense of Style
Gabriela spends most of her time in work clothes or bikinis, but don't get it twisted – she can dress. Gabriela loves sharing her personality through her clothing and she's a natural when it comes to putting outfits together. No matter what the occasion is, you can trust that Gabriela is going to show up looking her best.
5. She Likes Taking Pictures
Thanks to her career and her overall love for adventure, Gabriela has gotten to see some very cool places over the years. During her travels, she really enjoys taking pictures and it's also something she's very good at. She often shares the photos she's taken on Instagram.
6. Below Deck Sailing Yacht Was Her First TV Experience
Over the last 20 years, being a reality TV star has become a legitimate career path. As a result, it's fairly common to see people bounce from one reality show to the next. However, her time on Below Deck Sailing Yacht was the first time Gabriela made an on-screen appearance. Now that she has that experience under her belt, it'll be interesting to see if she pursues other opportunities. in the entertainment industry.
7. She Was A Bartender
Before her days working in the yachting industry, Gabriela was a bartender. Gabriela told Travel Noire, "I don't know anyone in the 1%. My family isn't wealthy. I said once I get a job bartending in NYC, I will feel like I made it as a bartender. I got a bartending job on a rooftop with the Empire State Building as the view. I was like, well so, now I have to do something else."
8. She Has Some Regrets About Her Time on Below Deck Sailing Yacht
Being on a reality TV show can be a great opportunity, but it also has its downsides. More often than not, people find themselves acting and reacting in ways they normally wouldn't. Unfortunately, that's something Gabriela had to deal with during her time on Below Deck Sailing Yacht. She regrets the fact that her co-workers and the world saw her "drunk and ugly side".
9. She's Always Dreamed of Working in the Maritime Industry
Gabriela's path to her career in yachting wasn't a straight and narrow one. There were times where she explored other interests, but working in the yachting industry is something she has dreamed off for a long time. Now, she can finally say that she's getting the chance to live that dream.
10. She's Open to Returning to the Show
Lots of viewers were disappointed when news broke that Gabriela had left Below Deck Sailing Yacht. The good news, however, is that she she's open to the possibility of coming back. According to The List, Gabriela said, "If they give me a call and ask me to film Season 4, I 100% would do it again. Absolutely, hands down." Only time will tell if that call ever comes through.
Tell us what's wrong with this post? How could we improve it? :)
Let us improve this post!