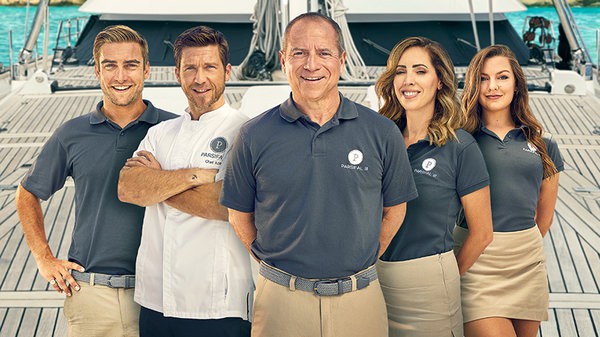 We recently watched the 16th episode of "Below Deck Sailing Yacht," and as the season wraps up in the next two weeks, it is essential to check if there any lessons to be learned from the reality show. As with any other television shows, there are loads of lessons you can get from the first season, so we will concentrate on the fourth episode. Here are five teachings we gathered from how the crew behaved on the yacht.
Teamwork is crucial for effectiveness
Episode 4 of season 1 starts with the crew taking the guests for a sail, and the conditions are ideal. However, while the guests are insisting on having breakfast, Jenna says if she had her way, she would not serve them given the tilt they were experiencing. Adam also acknowledges that even if his job is to cook, he will ask the captain if they could cruise for at least 40 minutes to allow the guests to have breakfast. However, Captain Glenn insists that it was the perfect time to sail, and Adam has no business telling him how to do his job. For any task to be effectively done, teamwork is necessary since one person's failure impacts the overall results. Therefore, it makes no sense only to be concerned with how well your assignment is going if it will negatively affect the client and maybe even cost the company future business. We must, therefore, learn to work together as a team, supporting each other's tasks to achieve the goal, which is always to make the client happy.
Communication smoothens out bumps in any relationship
After Glenn fails to adhere to Adam's advice on cruising for a while, the guests are served breakfast, and soon there is a mess in the yacht that has to be cleaned up. Jenna asks for help thus Parker comes to sweep the broken glass saying he wishes they had a vacuum that could clean it up. For some reason that statement annoys Jenna who tells the captain and Paget that she wishes Parker could not have an opinion about everything. Paget, therefore, waits until he and Parker are alone to advise him on not stepping on Jenna's toes, and Parker takes it positively. If you have a problem with someone, you should not tell others about it because they will not solve it. Instead, it would be best if you talked it out with the person who offended you so they can correct their behavior. In every relationship, communication is the key, and in a 2013 article on Huffpost, it was said that the number 1 reason couples split is poor communication. One professor broke down the communication problem into four: defensiveness, stonewalling, contempt, and criticism of a partner's personality; thus, if you are doing any of these, you are encouraging a breakup.
You have to be prepared to prioritize the customer's needs
Captain Glenn keeps the crew on its toes, and he says that he wants them to be always prepared in case the guests want to go out sailing. It is, therefore, no wonder that he ensures the guests experience the sailing they so much wanted when the wind comes because they had previously requested they wanted to, but the weather was not ideal then. They say the customer is always right, even when he is not, and it is your job to ensure he is satisfied. For any business to survive in a cut-throat competitive world, meeting their needs should be your priority. If you can give your clients what they cannot get from another service provider, you can rest assured they will keep being loyal customers. For this reason, you must also teach your staff to be ready to satisfy your client's wishes.
Some people will do anything to make sure you recognize they are the boss
Ciara and Paget do not get along because she feels that he is looking at the glass as half empty when to her, it is half full. Paget wonders why she is not fulfilling all her duties, but Ciara insists he is only interested in what has not been done, yet there is a lot that has been done. Paget said that he woke up and found nothing had been accomplished, and it is his job to notice such negligence, yet he had told the deckhands what needs to be done each night. He adds that he has to tell her when something is not going well and therefore concludes that Ciara's ignorance of his authority was getting out of hand. Ciara, however, makes him realize that he also needs to be courteous instead of ordering them around. In this life, we need employers and employees, and while some bosses treat their staff with respect, others treat them like slaves. As an employee, if you notice that your boss is out to make you know your place as his subordinate, the best thing you can do to avoid confrontation is to do your job exceptionally well. If not, you will be on the losing end when the boss feels undermined and lets you go.
When in Rome, you do as the Romans do
Parker and Adam share a cabin; it irritates Parker when Adam wakes up in the middle of the night and slams the door. To him, it is an indication that Adam has never worked in a yacht before and during his interview with In Touch Weekly he admits that some of the crew members thought he was unprofessional. The funny thing is that Adam has been on two seasons of "Below Deck Mediterranean," so by now, he should understand how he should behave in a yacht. It does not matter if you have never been to a place; as long as you find yourself there, you should show some respect to the traditions and culture of those around you by learning what is expected of you. Disrespecting such cultures has had repercussions on tourism; for instance, the Uluru-Kata Tjuta national park banned tourists from climbing Uluru.
Tell us what's wrong with this post? How could we improve it? :)
Let us improve this post!