Of the five couples that participated in Love Is Blind Season 3, Raven and SK were among the three that opted out of marriage on the wedding day. Although Raven Ross and Sikiru "SK" Alagbada participated in the Netflix social experiment hoping to find a life partner, SK said no to Raven at the altar. Regardless, they continued dating after the show, which made them a fascinating couple for the follow-up special, Love Is Blind: After the Altar. As the name suggests, After the Altar revolves around catching up with the couple to see how they have fared since their season final on the original show.
Picking up after the curtains fell on Love Is Blind Season 3, After the Altar captures Raven and SK's attempt to forge a life together away from the dating reality series. They decided to give love a second shot and seemingly thrived, albeit for a while. They got engaged, leased a residential apartment together, and made plans to move to Los Angeles. It all came crashing with rumors of infidelity a few months later, leaving the Love Is Blind fandom curious about what has become of the two since the scandal rocked their relationship.
Raven And SK Parted Ways In November 2022 Over Cheating Allegations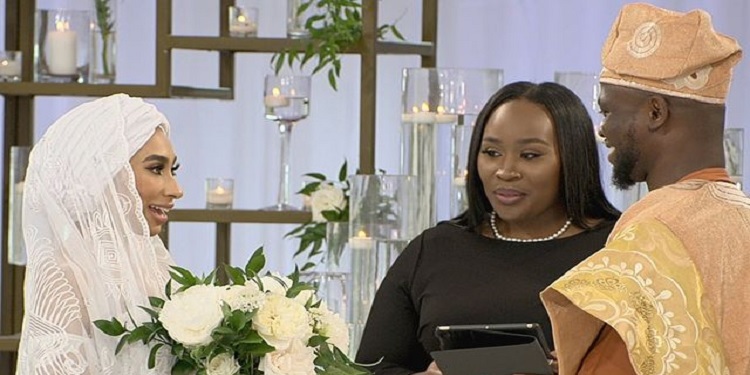 Like other Love Is Blind couples, Raven and SK met on the set of the dating reality television series created by Chris Coelen. While the former is a pilates instructor, the latter is a data engineer. As participants of Season 3, they emotionally connected in the pods despite their cultural differences and got engaged. Although SK backed out from exchanging marital vows with Raven at the altar, they reconnected after the final season and decided to pursue a romance in the real world.
Amid solid plans to build a life together as a couple, it circulated online that SK had been unfaithful to Raven all along. Two women took to TikTok to divulge they had been involved with SK, alleging that the data engineer said his relationship with Raven was fake and all for money. Raven tried to forge ahead with SK after the first woman revealed she went on a date with him. The pilates instructor had rationalized it was only a Hinge date. But then, the second woman claimed to be SK's ex-girlfriend as she disclosed he took her to Europe in a quest for them to resume dating.
Raven and SK broke up after the second woman came forward, with Raven erasing everything about SK from her social media pages. The Love Is Blind couple confirmed their split in a joint statement that read: "We are saddened to announce that we have decided to go our separate ways. Due to ongoing legal proceedings surrounding these allegations, we can not provide additional details and ask that you please respect our privacy during this hard time…" By and large, the Raven and SK romance is over, and they seem to have moved on with life.
Raven Ross Has Moved On With Another Lover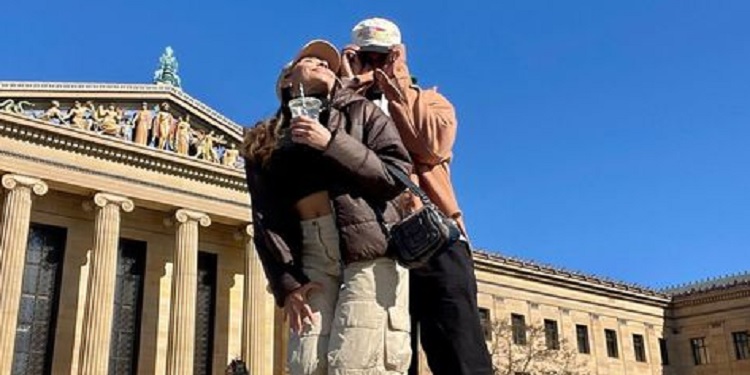 Learning of SK's infidelity alongside the public was a devastating experience for Raven, especially as they were working towards marriage. In a tell-it-all interview on The Viall Files in February 2023, Raven expressed she was blindsided. "…I thought we had the strongest foundation; I trusted him with anything and everything," she said. Commenting on their joint statement, she asserted that "there was so much manipulation and gaslighting." According to her, SK was only concerned "about saving his career and his face. He wanted to get lawyers involved to make people take these claims away so it wouldn't look bad for him."
Raven admits the relationship drama was more than what she bargained for when she signed up for Love Is Blind. Be that as it may, the disappointment with SK hasn't made her renounce love; she is resolved to find the right partner and has seemingly moved on from SK. Raven revealed that she had found another partner during The Viall Files session, the pilates instructor described her new partner as a great human. Adding that she's obsessed with him, Raven stated she is excited about getting to show him off. She shared a picture with a man believed to be her current boyfriend in March 2023. They were presumably on a date at the Philadelphia Museum of Art, but her new fellow had his face covered.
SK Has Also Moved On From The Dramatic Relationship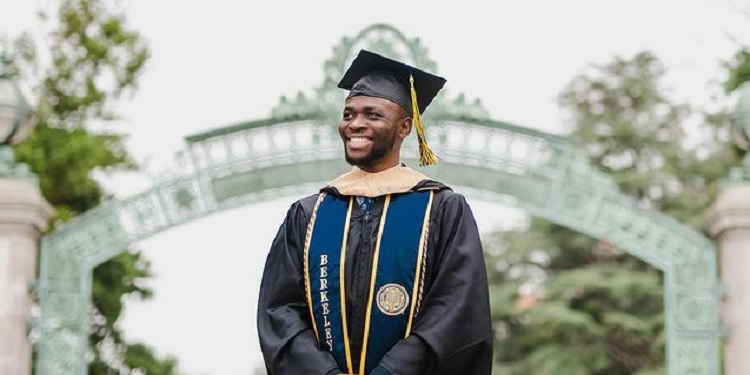 Although he's not dating anyone at the moment, Sikiru Alagbada has left his relationship with Raven behind. He is now focusing on advancing his career. In May 2023, he completed his Master of Business Administration at Berkeley Hass, a program he started in August 2021. He addressed the cheating allegations against him in late February 2023. Speaking in an interview with People, the data engineer apologized to Raven. "I do want to deeply express my sincere apology to Raven for the hurt and embarrassment that I caused her… I'm not proud of how I conducted myself," he said.
However, SK insists he never physically cheated on his former fiancée. According to him, he was single when he pursued the two women that called him out on TikTok. "Raven and I were still talking, but we were not in a completely committed relationship." With that, he divulged that Raven was involved with an older successful man that spoiled her with gifts. SK said she told him about the man on the show, claiming they were no longer together. But when Raven and SK resumed dating after the show, he learned that she was still communicating with the man.