Alexa Alfia and Brennon Lemieux took Love is Blind Season 3 by storm. As such, fans can't help but wonder if the duo is still together After the Altar. Premiered on October 19, 2022, Love is Blind introduced 15 men and 15 women from Dallas, Texas. The show follows these individuals who become engaged in speed dating within isolated pods. However, the catch is that they cannot see each other when talking. Over the course of the next ten days, couples decide whether or not they want to commit to the relationship without ever having seen their partner. They also have the option to explore other individuals for a potentially stronger connection.
After exchanging heartfelt proposals, the couples are confronted with the ultimate choice: to wed or part ways. One of the most popular couples in Love is Blind was Alexa Alfia, a 27-year-old insurance agency owner, and Brennon Lemieux, a 32-year-old water engineer. The two hit it off instantly and were a fan favorite, especially since Alfia is the first plus-sized person the show featured. Much to the excitement of the audience, the pair chose to go through with their wedding. However, where are they now?
Are Alexa and Brennon Still Together?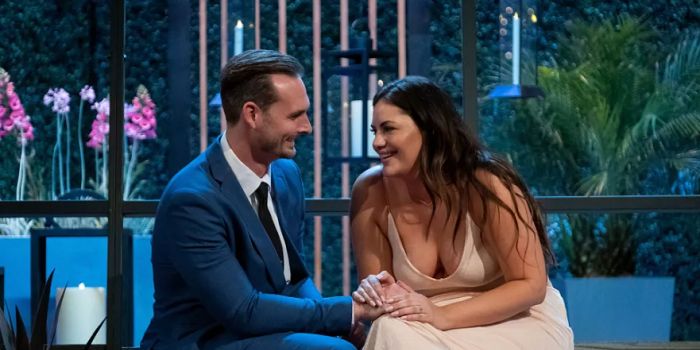 After exchanging their vows, Alfia and Lemieux seem to be doing quite well since they were smitten at the altar. While Love is Blind Season 3 aired, the duo kept a low profile, leaving fans guessing. However, as the months passed, the two took to their social media profiles to generously share intimate glimpses into their life. During the reunion episode, the couple also revealed their decision to move in together. Alfia also took the big step of changing her Instagram and Tiktok handles to 'mrsalexalemieux,' leaving fans squealing.
That's not all, though. The pair have also welcomed a furry four-legged addition to their family, which they have named 'Loki.' As a married couple, they also have set some ground rules. For instance, whenever their wedding song comes on, they must dance to it, and Alexa Alfia gets to choose what her husband wears every time they're heading out. While their blossoming love is heartwarming to look at, fans had already seen it coming, especially since they were one of the strongest couples on the show.
Have Alexa and Brennon Spoken To The Press Since?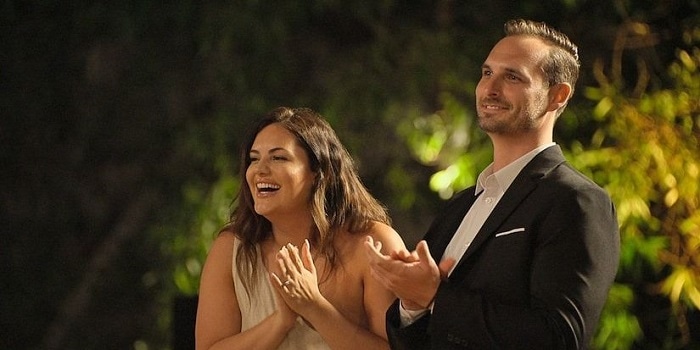 During a candid conversation, Alfia revealed she was initially skeptical about marriage when she joined the reality TV show. She also admitted to having approached the entire concept with a humorous mindset and didn't really expect to find 'the one.' However, fate had other plans. She reveals that Brennon was the only person who caught her attention in the pods. She also expresses her gratitude for being able to nurture their relationship away from the public eye for some time. Especially the public can have a lot to say.
Alexa and Brennon have hinted towards the possibility of starting a family, but they're open to taking things as they come. The duo also revealed the mantra behind their impeccable connection: not letting roommate issues become marriage issues. There's quite a lot of wisdom in that, and fans are quite thankful for it.
Will They Learn to Put Aside Their Differences?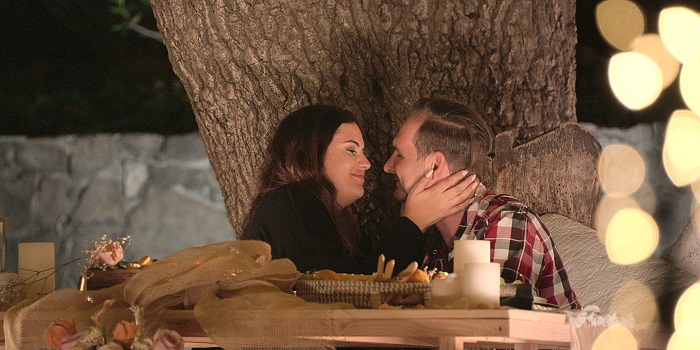 Initially, Alexa and Brennon were fully aware of their contrasting lifestyles. Alexa, hailing from a large Jewish family, hesitated to introduce Brennon, a cowboy from a small Christian family. It was crucial for the two to ensure both families embraced them as a couple. This seemed daunting, given Brennon's limited knowledge of Jewish traditions.
Alfia, who often referred to herself as a princess, knew that the only way the two had any future was if their cultures could blend in together. The duo embarked on a learning and acceptance journey and devoted a considerable amount of time to reconcile their differences and understand each other's traditions. Soon enough, she introduced Lemieux to her family, and to her surprise, her father, stepmother, and siblings welcomed him with open arms. Since Alexa and Brennon finally got their happily ever after, it's safe to say they successfully put aside their differences and learned to work through the obstacles. They make an amazing pair, and fans wish them well.