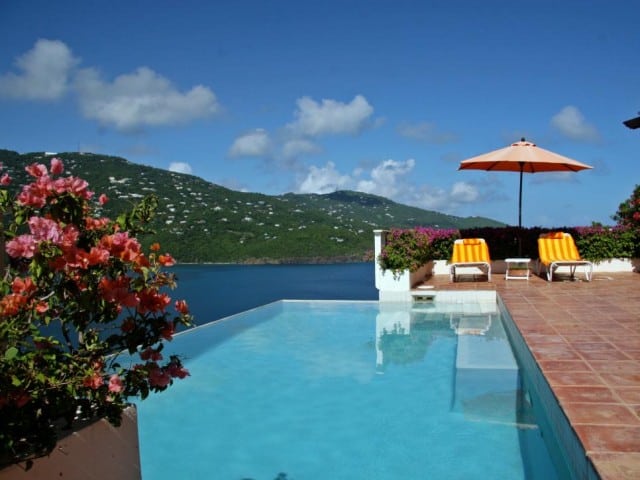 It's hard to believe it, but House Hunters started airing in 1999. I personally give that show a lot of credit for virtually starting the real estate reality television boom we've come to see today. Without House Hunters do you really think there would be a Fixer Upper, Property Brothers, Flip or Flop, Rehab Addict, Property Virgins, Curb Appeal, and an endless amount more? I personally do not.
It was the first show that really gave viewers an inside experience into what life is like when looking for a house. With a simple format of having three homes to choose from, and one to buy, viewers are let into the world of couples trying to decide where they are going to live the rest of their lives. The show gives us humor, drama, sadness, and all the emotions that come with home ownership and home purchases. It's authenticity is what has kept the show going for so long.
Today we decided to give you a glimpse of some of the finer homes that have been featured on the show (and also House Hunters International). HGTV selected 25 homes and interiors on their website and we've narrowed it down to our favorites with descriptions. Hope you enjoy!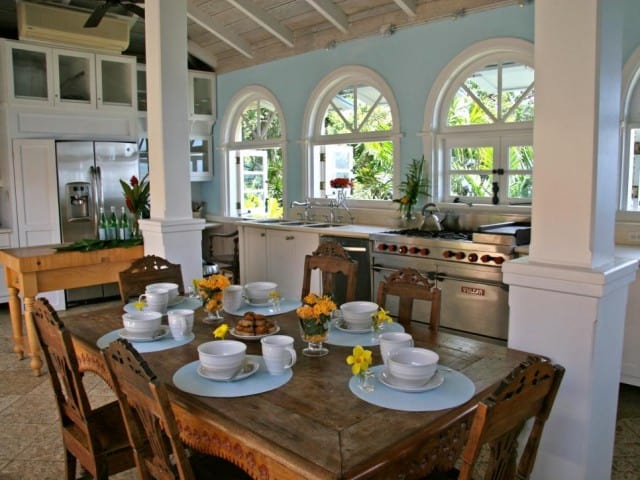 Charming Tropical Bungalow
A wall of arched windows produces a light-and-airy atmosphere in this kitchen on the picturesque island of St. Thomas, Virgin Islands. The exposed wood-beam ceiling, rustic hand-carved table and simple floral accents create the feeling of escaping to an exotic getaway.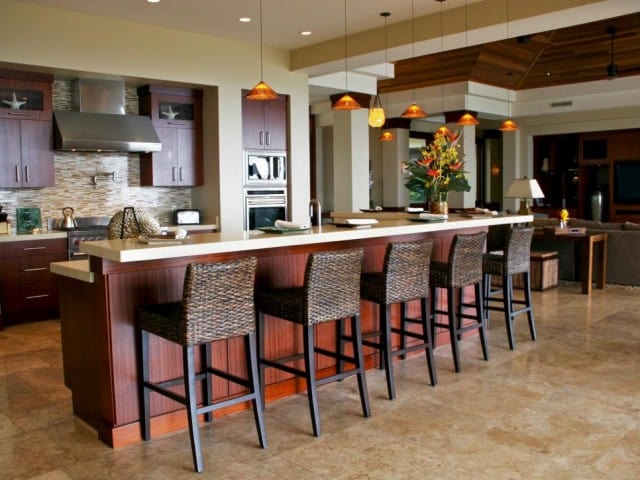 Cruise Up to the Island
There's plenty of space to entertain the whole family in this open-concept Maui kitchen. The large island provides lots of seating, while subdued earth tones and travertine flooring lend natural warmth.
Southern Charmer
A cheery blue front door and large demilune front porch with Corinthian columns give this Greek Revival-style home in Huntsville, Ala. timeless curb appeal.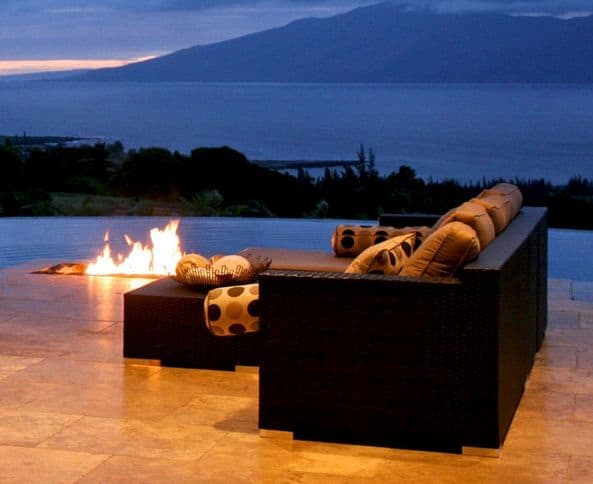 Million Dollar View
Watch the sun set over the Pacific from this Maui, Hawaii, home, where a sunken fire pit and patterned pillows create a cozy atmosphere. The modern style and clean lines also produce a simple and understated elegance without detracting from the breathtaking view.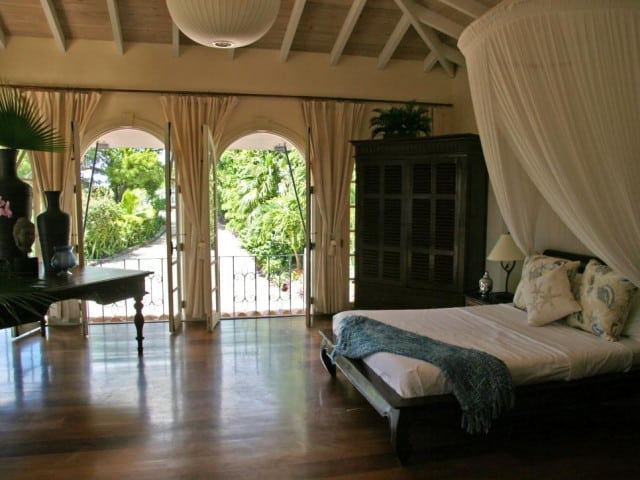 Bring the Outdoors In
Arched French windows allow refreshing sea breezes to flood this St. Thomas bedroom. Nautical-print pillows, mosquito netting and tropical plants add to the beachy vibe, helping to seamlessly blend the indoors and outdoors.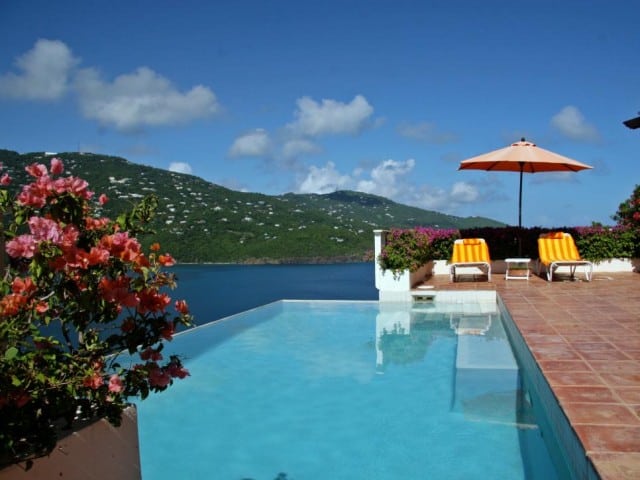 Serenity in St. Thomas
Kick back and relax in this infinity pool with a stunning view of the Virgin Islands and the coral reef just below the ocean's surface. There's also plenty of room for entertaining in the outdoor dining space and lounge area.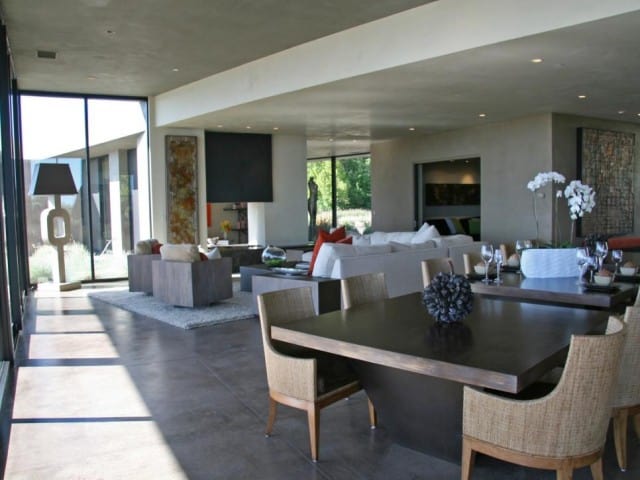 A Room With a View
This ultra-modern Sonoma living room features floor-to-ceiling windows that flood the home with natural light and provide sweeping views of the outdoors. Clean-lined furnishings and neutral fabrics create a space that flows easily from living area to dining room to kitchen.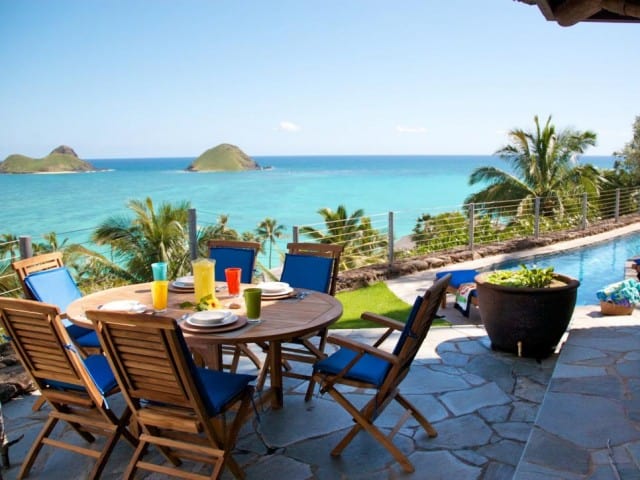 Polynesian Paradise
There's plenty of fun to be had at this ocean-front home on the island of Honolulu, with its brightly colored dining space and low-maintenance bluestone tiles. The house itself is constructed in a Polynesian style, complete with a thatched roof and four connecting bungalow pods.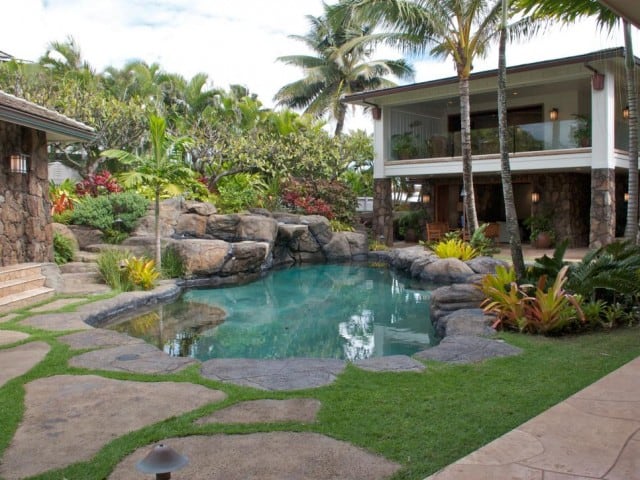 Honolulu Hangout
This lush Honolulu backyard has it all – a pool, hot tub, waterfall and full outdoor kitchen – making it the perfect spot to relax after a long day at the beach. The abundance of stone and tropical plants creates the sense of being out in nature rather than in your own backyard.
Italian Elegance
This Old World-inspired dining room in Sonoma features leather chairs, a rough-hewn wood table and poured concrete floors, which contrast well with the elegance of the sweeping spiral staircase and chandelier art.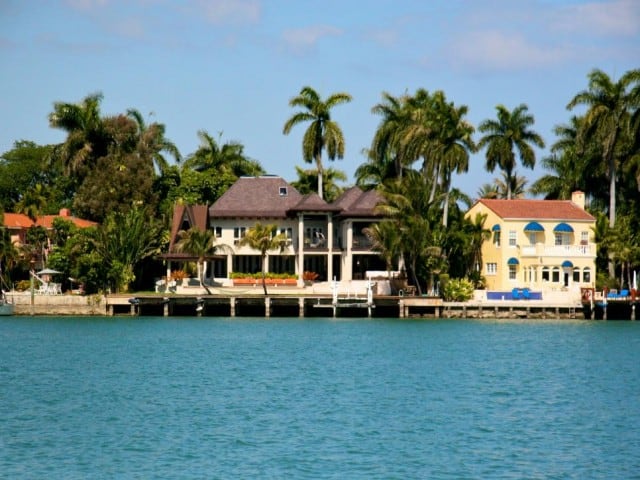 A Bit of Bali
Located right on the waterfront in the exclusive Venetian Islands, this Miami home pays tribute to Balinese architecture with its soaring 40-foot ceilings, skylights and use of natural materials. It also features a treehouse deck over the hot tub for a whimsical touch.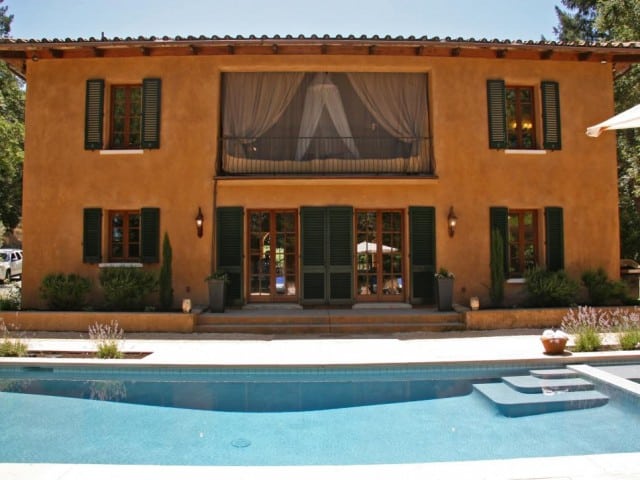 Tuscan Villa
Tucked into the heart of Wine Country, this Sonoma, Calif., getaway was inspired by the Tuscan villas of Italy. A large wrought-iron balcony overlooks the pool area, and the earthy, warm tones of the orange stucco and green shutters give the house an Old World charm.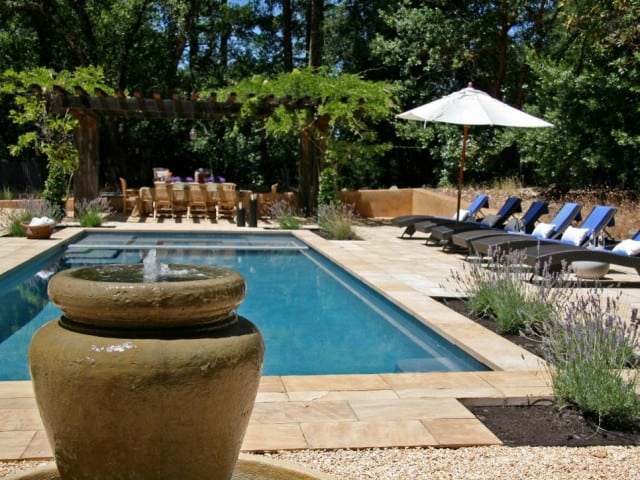 Soak Up Some Rays
This fabulous and sophisticated pool area in Sonoma, Calif., makes an excellent spot for both lounging and entertaining, and its Italian influences can be seen in a simple ceramic fountain and enchanting trellis.
Send us some of your favorites!
Catch episodes of House Hunters on HGTV Wednesdays at 9pm