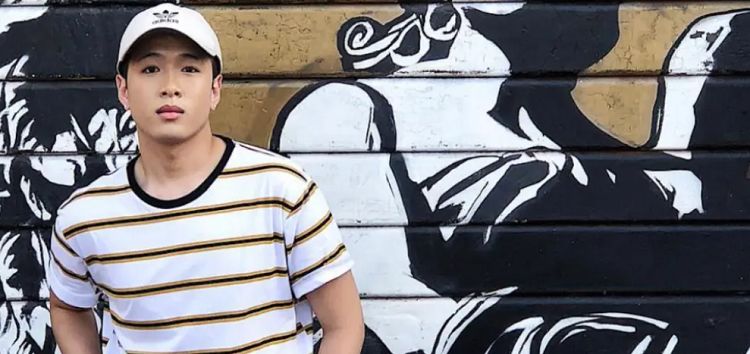 The name Vaughn Mugol might not mean anything to you unless you watch, "The Voice," and many of you do. The show is huge, and though fans are constantly worried about which major stars will leave after a season and which new stars will take their place, fans are more interested in learning as much as possible about the future talent on the show. Worry not, fans, despite the fact that the famed Nick Jonas left the show as a judge, the new judge is kind of a big deal who kind of knows what she's talking about in terms of music. Maybe you've heard of her? Her name is Ariana Grande, and she's something of a star in the music industry. However, it's not Grande that the fans are excited about right now. It's singer Vaughn Mugol, who hopes to win. Who is he? Here's everything we know.
1. He is Talented
He is talented with a Capital T. This young man sang his own rendition of Ed Sheeran's "The A Team," and it was nothing if not sheer perfection. Everyone listening to him was immediately emotional hearing the talent, the lyrics, and the emotions behind this song. He took zero seconds to become someone the world cares a lot about.
2. He's Got a Day Job
When he's not singing at night and hoping to win a reality television series, Mugol is working on the front lines. He obtained his degree in nursing from San Beda University back in 2016, and he currently works as a registered nurse. His days are spent working with his patients, and his evenings are spent working on his music.
3. He is a Texan
Everything is bigger in Texas, including the talent this young man brought with him to California to share with the judges. The native Texan is of Filipino-American descent, and he is one of the most talented young singers to make his way onto the show in some time.
4. He Sings to Patients
One thing he does while he is working during the day is sing to his patients. They adore hearing him while he works, and there is a good chance it brings a lot of light and joy to their days. If they're in need of a nurse to care for them, they're likely not having the best time in their lives. Hearing his lovely voice is something they likely look forward to.
5. Everyone Wanted Him
When he sang in his blind audition for the show, every judge fought for him to join their team. Kelly Clarkson and John Legend moved fastest and first, but Ariana Grande pushed the hardest to get him to join her team. She called them similar in terms of their taste. Legend tried to reason that they should work together because has a brother with the same name as the young singer. Ultimately, though, we don't know who he chose.
6. He's a Traveler
Traveling is important to this young nurse. He loves to see the world, and he's already been to some of the most beautiful countries in the world. He's traveled well and often, and it's good for him to do that because travel allows people to learn more not only about themselves but other people, other cultures, and other areas of the world. As they say, travel is the only thing you spend money on that makes you richer.
7. He's From the Houston Area
In case you are wondering which area of Texas he is from, it's Houston. He appears to live and work in the greater Houston area, which, for the reason, is massive. He could be anywhere in the Houston area, but the city is lovely.
8. He is an Avid Skiier
Working and singing take up a lot of his time, but that doesn't mean he can't find the time to do fun things when he's off work and not singing. One of his very favorite activities is skiing, which is always enjoyable. You'll find him doing this any chance he gets.
9. He's Private
While he might have a public social media account, he doesn't seem to share too much of his personal life on it. We have yet to learn much about his childhood, his family, whether or not he has a special someone in his life – and many of his brand-new fans are wondering if there is someone special in his life. Perhaps he will open up a bit more as the season goes on.
10. He's Going Places
Even if he doesn't win – and no matter who he chooses to be part of his team – this is a young man who is going places. He's a star, and he's someone the world wants to see succeed. It won't be long now, and he will be a household name. Mark our words.
Tell us what's wrong with this post? How could we improve it? :)
Let us improve this post!