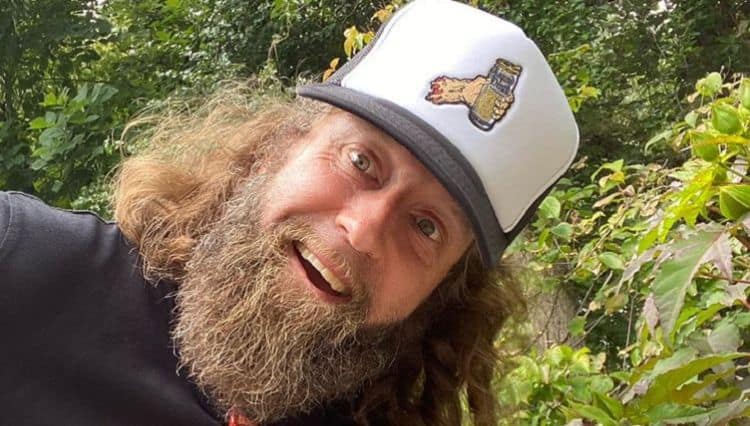 Making people laugh on a regular basis is a lot more difficult than it seems. However, Josh Blue has always managed to make it look effortless. The talented stand-up comedian has shown time and time again that he has what it takes to have people LOLing. He initially gained widespread recognition in 2006 when he won Last Comic Standing. More recently, he has been a contestant on America's Got Talent. Many people feel confident that Josh has what it takes to win the whole thing. In reality, though, his time on the show will open lots of opportunities for him even if he doesn't win. Keep reading to learn 10 things you didn't know about Josh Blue.
1. He Was Born In Africa
Josh was born in the Central African country of Cameroon while his family was living there due to his father's job. The family eventually returned to the United States and Josh was raised in Minnesota. During college, he returned to Africa to volunteer at a zoo in Senegal.
2. He Was A Paralympian
Josh has had a lot of great things happen during his lifetime, but he has also had to deal with some struggles. He has cerebral palsy and he has often poked fun at himself during his comedy routines. Josh competed in the 2004 summer Paralympics as a member of the soccer team.
3. He Is A Father
Not taking things too seriously is kind of Josh's thing, but if there's one thing he's really serious about it's his family. He was married to a woman named Yuko Blue from 2007 to 2014 and the couple has two children together. Josh loves to spend as much time as he can with his family when he isn't working.
4. He Started Doing Comedy In College
Lots of comedians have adorable stories about how they've always loved making people laugh and knew that comedy was for them, but Josh's journey is a little different. He didn't even develop an interest in comedy until he was in college. It was then when he started doing stand-up performances. It didn't take him long to realize that comedy was something he seriously wanted to pursue.
5. He Is An Artist
Making people laugh isn't the only thing that Josh is good at. His creativity has manifested in several other ways and he is a talented sculptor and painter. According to his website, "Josh has been producing his own artwork in the forms of sketching, painting and sculpting for years." He has sold several pieces at shows and galleries.
6. He Is An Outdoors Kind Of Guy
Josh spends a lot of time on sets and stages, but when he isn't busy performing or coming up with new material, you can usually catch him enjoying the beauty of the great outdoors. He loves being out in nature and some of his favorite things include hiking and fishing.
7. He Studied Creative Writing
Even though comedy wasn't always on Josh's mind, he knew that he wanted to focus on something creative. Josh attended Evergreen State College in Washington where he earned a bachelor's degree in creative writing. Josh has definitely been able to put his degree to good use.
8. He Has Some Acting Experience
Stand-up comedy is what has gotten Josh the most attention, but he has also dabbled in other areas of the entertainment industry. He has some acting over the years although most of his roles have been relatively minor. He has also done some screenwriting. It'll be interesting to see if he continues to pursue TV and film opportunities.
9. He Is A Cat Person
The debate over cats and dogs is one that will probably never end, but Jake Blue has picked a side. Sorry to all of the dog people out there, but Josh appears to be a proud member of #teamcat. Based on his Instagram posts, it appears that he has an adorable little cat that has made several appearances on his profile.
10. He Has Some Helpful Words Of Wisdom
Josh has been around long enough to know what it takes to make it in the industry. While talking to the Herald-Tribune, hd dropped some knowledge. Josh said, "you can achieve anything that you want to. The way I look at it, is like if I ever don't achieve something it's not because of my disability it's because I'm being lazy. I feel that a lot of times people are like, 'Well I can't do that, I don't know how to do that." I'm like, "Well you just f***ing do it."