Top Gun: Maverick's Miles Teller has been climbing Hollywood's ladder of success since his surprise breakout role in 2012's high-school comedy, Project X. Teller then went on to gain even more recognition starring in Damien Chazelle's Oscar winning drama, Whiplash. The actor has gone on to build an enviable filmography working with industry heavyweights, and even bagging The EE Rising Star Award at the BAFTAs.
His most notable project to date, Top Gun: Maverick, was a smash hit at the Box Office and was nominated for six Academy Awards. This will surely boost the careers of everyone involved, Teller included. He's already had such an impressive career so far and there's no telling where he will end up next. Here are eight facts worth knowing about Miles Teller.
1. He Once Aspired To Be A Baseball Player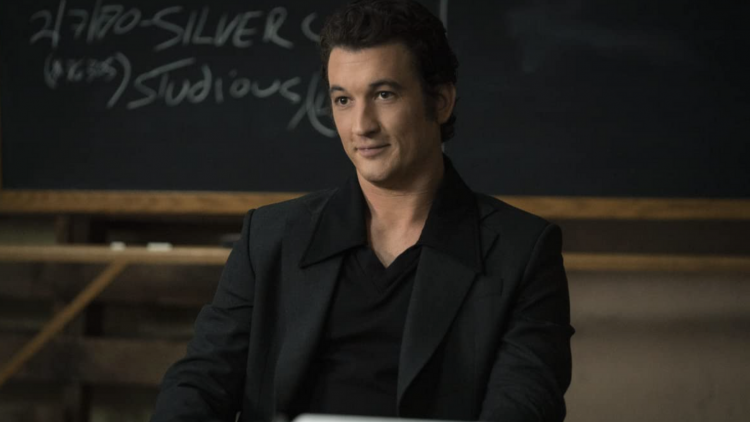 Teller is a huge Philadelphia Phillies fan having grown up in Downington, Pennsylvania. Like many kids growing up, he dreamed of baseball stardom. When speaking with the Associated Press while doing press junkets for Whiplash, Teller revealed, "I would have went into baseball. If I was better at baseball, then that was like my first passion." He later decided to pursue acting but still remains very involved in the sport as a hobby.
2. Teller Started Acting Because He Had A Crush On His Drama Teacher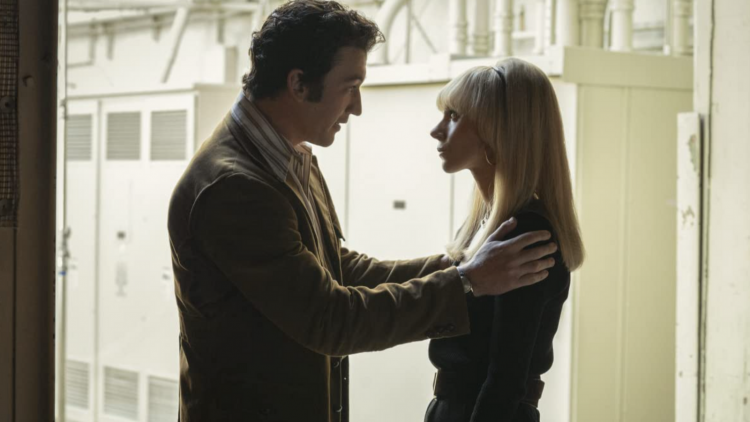 Many actors out there have admitted to getting into acting to attract love interests, and Teller is one of those actors, revealing his love for acting started with a crush. Growing up in rural Florida, Teller attended Lecanto High School and this would be where he would get his first taste of the acting bug. After accompanying his friend to try out for a play, Teller stuck around and ended up partaking in his first production. He told The Guardian that his drama teacher was "pretty hot" and this was a big deciding factor on his foray into acting.
3. He Starred In Footloose In High School And Then Again On The Big Screen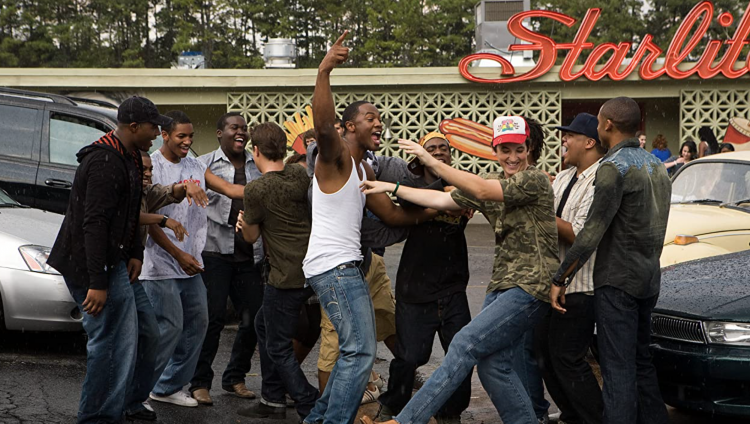 Many actors make their bones in high-school plays and Teller is no different. The 1984 movie, Footloose, was a smash hit at the Box Office and shot Kevin Bacon into stardom. Like many other musicals, Footloose became a popular choice for reinvention on the stages of schools all over the world. Teller took on the role of Willard for his high-school Drama Club, and as fate would have it, six years later, he played the exact same role again on the big screen.
4. He Taught Himself To Play The Drums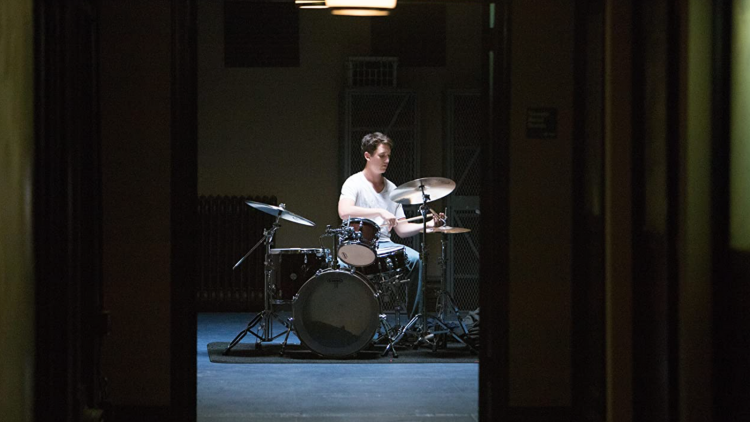 As a child, Teller dabbled in music and considered himself quite a creative individual. He was in a marching band in middle school, and can also play the saxophone and piano. A definite multi-talented person. At 15, Teller took it upon himself to learn the drums, a decision that would bode well for him in the years to come. Teller starred in the Oscar winning drama, Whiplash, about a young, aspiring Jazz drummer who enrolls at a cut-throat music conservatory where he squares off with a tough, hard-nosed tutor. Whiplash won three Oscars and three Baftas in 2015.
5. He Was Paid a Mere Salary of $8,000 Dollars For His Breakout Role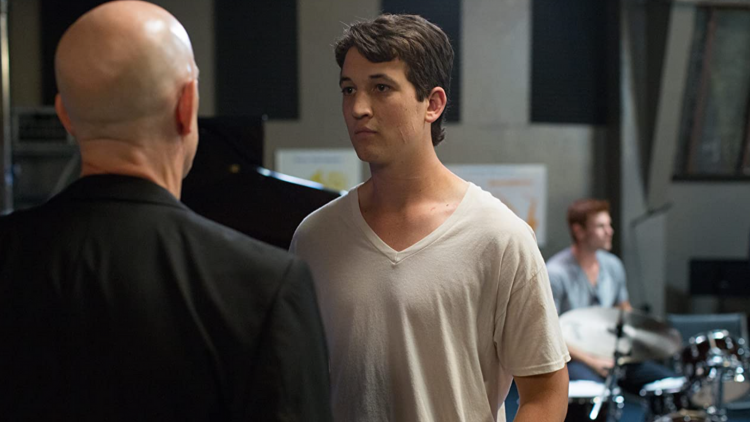 Starring in a critically-acclaimed movie doesn't always mean the actor got a huge payday. Actors have been known to occasionally take dramatic pay cuts for roles that they desperately want – take Jonah Hill in The Wolf of Wall Street or Sylvester Stallone in Copland, for example. The fact is many actors also do it at early stages in their careers too, in attempts to cement their feet into Hollywood, including Miles Teller.
Miles Teller received a mere $8000 dollars for the lead role in Whiplash and a surprising fact is that the movie wasn't even his lowest payday. Teller has spoken out in the past about only being paid $5000 for a supporting role in Rabbit Hole opposite Nicole Kidman and Aaron Eckhart. Teller expressed that if he'd wanted to make "any kind of a living" at that rate, he would have had to do 10 projects a year. Thankfully, we can assume things worked out better than anticipated for Teller and that Top Gun: Maverick brought him a substantial payday.
6. Teller Was In A Serious Car Accident When He Was 20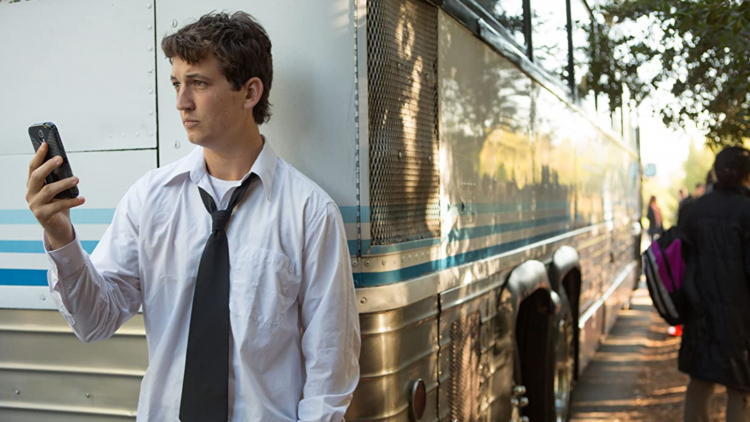 In 2007, when traveling back home to Florida after attending a festival, Teller's friend lost control of the wheel while driving at 80 mph, causing the car to flip over eight times. Teller was told he was lucky to be alive and had to undergo facial surgery as a result of his injuries. The scars on his face from his accident can be seen in movies while Teller is in closeup. Ironically, Teller has gone on to star in a handful of movies where his character is involved in a traffic collision.
7. He Has His Own Alcoholic Beverage Company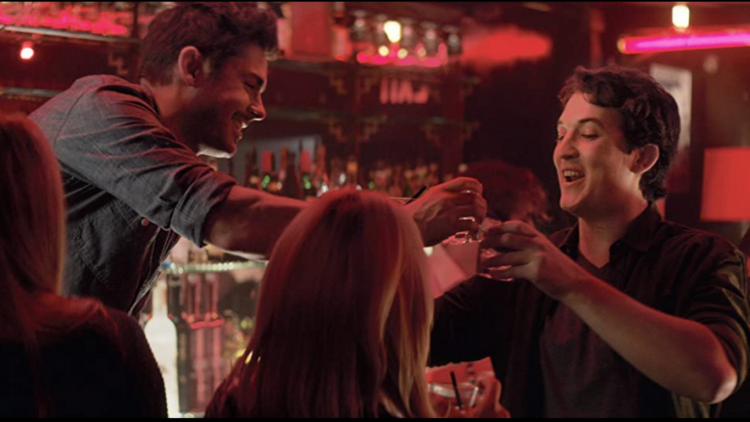 Teller has joined the likes of Dwayne Johnson, Bryan Cranston and Aaron Paul in the world of alcohol entrepreneurship. Although he's now one of the top young actors in Hollywood, this doesn't mean he can't pick up an extra gig. Teller partnered with two Manhattan founders of "Long Drink" after sampling their unique beverage and loving it. Teller has claimed this is a partnership and not a celebrity endorsement, telling Forbes, "For me, this is just a matter of showing how Long Drink fits in with my lifestyle in an organic way. I really believe in it."
8. He Transformed His Body for a Major Role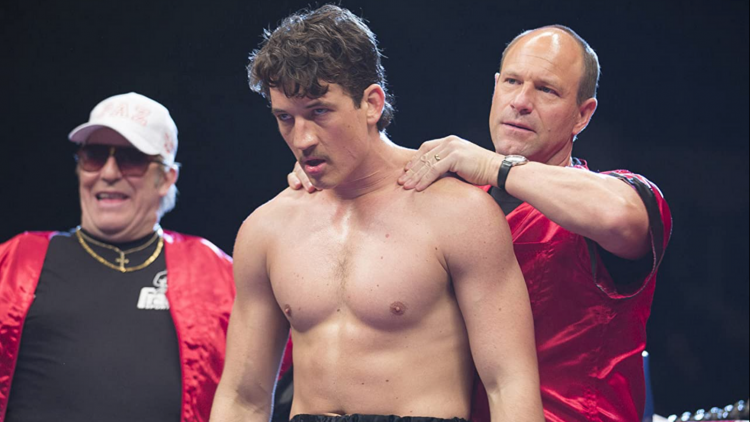 Bleed for This told the inspirational story of boxer Vinny Pazienza who was told he may never walk again after a near fatal car crash. He went on to make one of sports' most incredible comebacks and returned to the ring. Teller got into the best shape of his life for the role and trained with world famous trainer, Darrell Foster, who worked with world champion Sugar Ray Leonard. Teller trained every single day for five months, consisting of sparring, boxing, weight training and cardio. He also worked with a nutritionist to mimic the chiseled body of Pazienza, requiring him to get lean while also building muscle. Bleed for This may have gone slightly under the radar but Miles Teller's performance was stellar to say the least, and that fact alone, makes it a worthwhile picture.
READ NEXT: Top Gun Maverick's Miles Teller Suffered Severe Side Effects From Jet Fuel