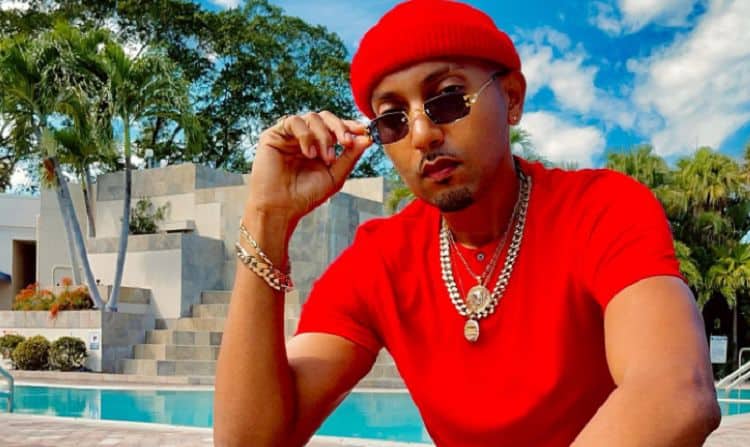 While you might not know the name Cruz Rock, you certainly know Snoop Dogg and Kelly Clarkson. The dynamic duo have teamed up to host a singing contest to find the next big thing in the music industry, and that's where the name Cruz Rock comes into play. He's a reggae singer from the Virgin Islands who hopes to make a name for himself in the business by winning "American Song Contest". The premise was simple – 56 singers from every state and each of the districts and territories get to come together to sing for and be judged by famous people in the music industry until only one is left standing. Spoiler alert – the one left standing is AleXa from Oklahoma. Cruz Rock was eliminated early on in the qualifiers, but he is still proud of his work. Here's what you need to know about the hopeful from the Islands.
1. He is from the Islands
His birth island is St. Croix, which is part of the U.S. Virgin Islands. However, he is also from many other islands, too. He has a lot of family from other locations, including Puerto Rico and Vieques, but also Trinidad and Tobago. He's from everywhere, and he feels the feeling of being a man from the islands in his own way.
2. His Ethnicity is Interesting
His heritage might be from all over, but his ethnicity is also from all over. His father is from the island of Puerto Rico. His mother is the one from Trinidad and Tobago. He might be from St. Croix, but he's very in tune with the way both his mother and his father were brought up and the lives that they led in their home countries.
3. He is Into Variety
What makes his music so unique is the fact that he loves to keep things real. He is very much into doing things his own way and making sounds that work for him. He's not trying to keep things into one small category so much as he is working diligently to focus on making sure he can get across what he wants to say in precisely the manner in which he wants to say it.
4. He is Talented
Per an interview he did, he made it very clear he is a young man who was blessed with many talents. By the time he was only five, he knew where he wanted to take his talents and where he wanted them to shine the most – the music industry. Most kids at that age have no idea what they want to do with their lives, nor do they already recognize their many talents.
5. He's Very Artistic
He said that as a child, he was exceptionally talented in terms of his artwork, too. He could paint anything that he put his mind to, and he could draw anything he put his mind to, as well. Whether he saw it or he simply imagined it, he could make it come to life on a piece of paper.
6. He's A Piano Player
His father taught him to play the piano, which is just another talent that he has to offer. He wasn't quite as young when he learned to play the instrument as he was when he was drawing. However, his desire to learn to play is something he credits with teaching him to produce.
7. He Went to College
His mother thought that college was something he needed to do for himself, so he did just that. He was able to earn a scholarship to CCAD, which is the Columbus College of Art and Design. If you're into the arts, you know that this is a private institution in Ohio that is considered one of the nation's top art schools.
8. He Became a Star
In his own words, he became a star in Ohio and then in other states while he was in college. He also said that it took going to college for him to find his courage and actually perform on stage. He then began singing in other states, but he still finds that he was a star in Ohio.
9. He Wants You to Know Where to Find His Music
His music has been featured in movies and he has also worked with other acts such as Beenie Man (a Jamaican Dancehall artist who made a few songs people remember in the 90s but is most famous for being a DJ). His music is also featured in the movie "Los Domirriquenos 2," which, according to Rotten Tomatoes, only brought in $1.2 million at the box offices and has a critic review of "frustrating and unfunny and a disappointment".
10. He Considers Himself an Introvert
He said that if he had to classify himself, he'd be an introvert. He says he's usually the quiet guy rather than the talkative guy. On that note, he also enjoys quiet activities such as meditation and yoga as well as basketball and kickboxing (on a less introverted scale).
Tell us what's wrong with this post? How could we improve it? :)
Let us improve this post!