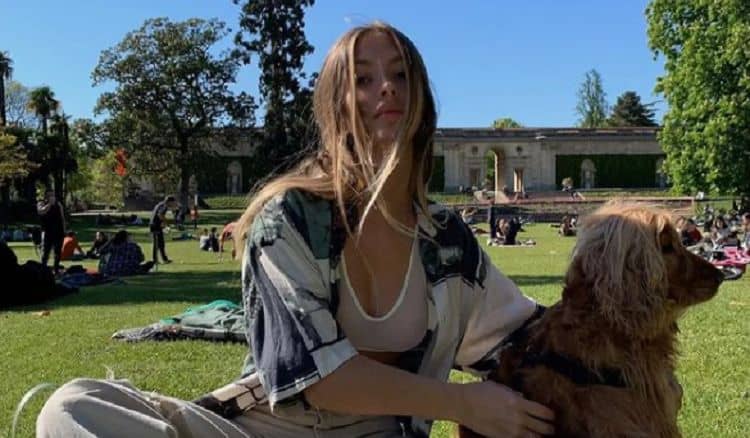 Mathilde Tantot is a woman who has taken her love of fashion and turned it into a lifestyle. She and her sister began their own swimwear line on the internet and turned it into a thriving business. Their line is called Khassani Swimwear, and she puts a lot of time and effort into it. However, she's been in the press recently thanks to a few things that might not be as flattering as they seem, and the world is curious to know more about her, her sister, and what's up with their lives.
1. She's a Twin
We mentioned that she and her sister started their own swimwear line, but we did not mention that her sister is her identical twin. Her sister's name is Pauline. Like most identical twins, they are closer than close, and they do practically everything together.
2. She is Young
She and her sister are still young. They've not yet reached the age of 30, and they still have a few years to go. They were born on December 29, 1994. They were only a few days old when the new year hit, and only five when the new millennium arrived.
3. She is French
She was born and raised in France. She and her sister grew up in one of the most historic, most beautiful, most amazing countries in the world, and that means something. They were able to learn about the history, the culture, and the beauty that surrounds them, and they derived a lot of inspiration from the area in which they grew up.
4. She is Confident
Part of the world in which she lives and has created for herself involves being barely clothed. She makes a living off of wearing next to nothing. Not for nothing, though, that takes a lot of confidence in a world where everyone is criticized for everything that they do, don't do, want to do, think about doing, didn't do, and might do. Confidence is key, and she rocks it.
5. She Has a Great Relationship with Her Body
She's very open about the fact that she has never had a problem with her body, which is a truly lovely thing. She's never disliked it or wished for more or less of anything. She's always been body-positive, and that is certainly no easy feat in this society. She's got no problem being fully clothed. She's got no problem being nude. She has no problem taking off her top and being topless on the beach – no tan lines!
6. She Does Not Advise Rear-End Injections
She's very open about this opinion, too. She once did it, and she does not recommend it to her followers. She found that her body simply did not respond well to the injections – which are essentially fillers – and she didn't get anything from it as a result.
7. She Does Do a Little Work
She's been asked numerous times about surgeries and whether her beauty is natural. The only surgery she's ever had is on her nose. She does, however, take part in facial fillers and injections that only enhance her natural beauty. She does use lip injections, and she did try butt fillers that one time.
8. She Dreamed of Acting
As a young girl, Mathilde was interested in becoming an actress. She knew she wanted to spend her life in the public eye doing things she loved, but she did not see herself going into the line of work she ultimately ended up going into. She focused on her acting for a while, but she didn't follow that childhood dream.
9. She Skipped College
She thought she'd go to college when she was younger, but she did not. At the end of the day, she decided it would be worth it for her to spend her time focused on her career online. She spent her time growing her Instagram account (she has millions of followers) and focusing on her career in the fashion industry. To say that things paid off is an understatement.
10. She is Doing Well
There are some reports that her net wroth as of 2020 is well over $2 million. That's not bad for a young woman who left school to pursue a career on the internet. She and her sister are doing well with their swimwear line and the work they are doing as models for it, and it shows. She's living her dream, making a living while doing it, and she has no regrets.