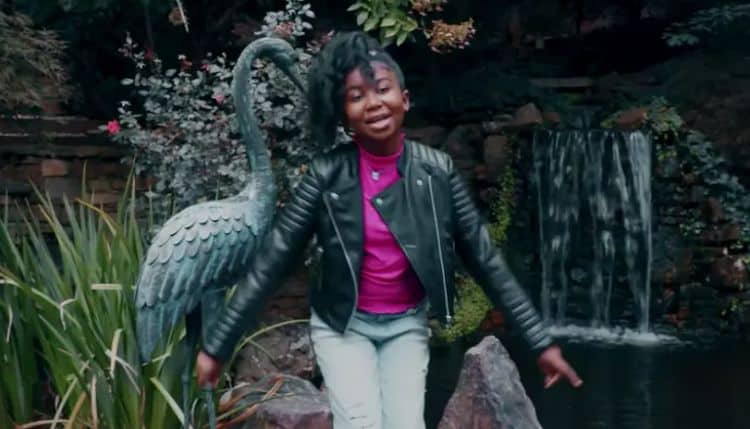 Celina Smith may be just a kid, but she's already well on her way to becoming a superstar in the entertainment industry. The talented young actress made her on-screen debut in 2020 as a cast member in the Nickelodeon series Young Dylan. The role has allowed her to share her talents with a wide audience and it's opened up the doors for more opportunities. It was recently announced that she will be playing the title role in the upcoming production of Annie Live! With her career already off to a very impressive start, lots of people are looking forward to seeing how she continues to grow in the future. Keep reading to learn 10 things you didn't know about Celina Smith.
1. She Sings And Dances
One of the things that makes Celina the perfect fit for the role of Annie is the fact that she is a triple threat. In addition to acting, she is also a very talented singer and dancer. Being in Annie Live! will give her the chance to put all of her talents on display for the world to see.
2. She Has A YouTube Channel
Watching Celina on TV isn't the only way you can see her do what she loves. She also has a YouTube channel that she uses to upload videos of herself performing cover songs. Her channel only has 478 followers but has more than 7,000 total views. She hasn't posted any new content since March 2021.
3. She Is A TikToker
Building a strong online presence is one of the most important things about being in the entertainment industry these days. As a young person, this is something that Celina understands. In addition to being active on YouTube and Instagram, she also has an account on TikTok where she has more than 4,500 followers.
4. She Has A Supportive Family
There are lots of parents out there who would be highly upset if their child decided they wanted to focus on the arts instead of something more on the academic side. However, Celina's parents don't seem to feel that way. Although we don't know much about them, it's clear that they are very supportive of their daughters' dreams. They even manage her Instagram profile.
5. She Is A Georgia Native
Celina was born and raised in the Atlanta area and as far as we know, she still lives there. Although there was once a time when actors had to move to Los Angeles or New York in order to be successful, that is no longer the case. Atlanta is quickly becoming a huge entertainment city with lots of opportunities.
6. She Loves Meeting New People
Most people would probably agree that Celina was born to perform. It's something she genuinely enjoys doing and she's thankful that it's become her career path. Her favorite thing about acting, however, doesn't necessarily have to do with the performing aspect. What she loves the most is that acting allows her lots of opportunities to meet new people.
7. She Is A Marsai Martin Fan
Even though Celina is an actress, she is also a fan and she's grown up watching other young actresses light up the screen. During an interview with Mocha Magazine, Celina shared that she is a big fan of Marsai Martin's work and credited Martin with being one of her biggest influences.
8. She Loves Fashion
Despite her young age, Celina has already developed a great sense of style. Fashion has become another way for her to express herself, and she appears to have a good eye for picking out outfits. It'll be interesting to watch her style continue to develop in the years to come.
9. She Was Honored To Be Cast As Annie
Annie is arguably one of the most popular musicals to come from the 1970s, and it has gone through several iterations since then. Celina is thankful to be joining the production's long legacy, and she's looking forward to putting on a good show. According to US Weekly, Celina said, "It's an honor to follow in the footsteps of the talented young ladies who have played Annie before me and I can't wait to start this journey".
10. She Has Theater Experience
Celina only has two on-screen credits at the moment, but that isn't her only acting experience. Prior to getting into the TV world, she played the role of Young Nala in the national tour of The Lion King. Her experience on the stage is definitely going to come in handy as she takes on more TV roles and possibly even gets into movies.