Actress Lily Rabe is a well-recognized name and face in the industry. Besides her own achievements, which are quite numerous, Rabe comes from a family steeped in entertainment. Both her parents are well-known names in the movie industry.
The actress has played several roles in the anthology horror series American Horror Story. In fact, those roles are primarily responsible for her widespread recognition. But that's not all she has up her sleeve. Rabe was recognized with a nomination for the Tony Award in the category of Best Actress in a Play for her work in the Broadway production of The Merchant of Venice. Needless to say, she's a force to be reckoned with, here are a few things you didn't know about her.
1. Lily Rabe Comes From A Family Of Creatives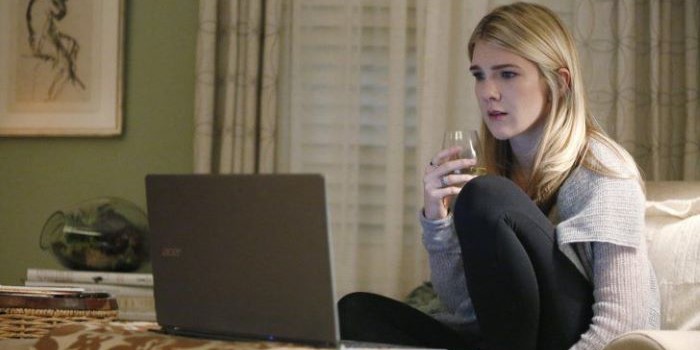 Lily Rabe is the daughter of the writer/actor David Rabe and the actress Jill Clayburgh. She was born on June 29, 1982, making her a Cancer. Rabe's younger brother, Michael Rabe, is equally an actor and dramatist. Then there's her older paternal half-brother Jason Rabe who's a musician. Needless to say, it's clear where she got her inspiration.
2. Lily Rabe Grew Up In New York and Connecticut
She was born on the Upper West Side of New York City. However, she was raised in Bedford, New York. When she was in seventh grade, she moved to Connecticut with her family, transferring to the Hotchkiss School and has now joined the school's long list of notable alumni.
3. She Attended Northwestern University
It would seem that Lily Rabe didn't intentionally start out wanting to act. In fact, she was working as a ballet instructor at a summer arts program in Connecticut. The program's acting instructor contacted her and asked her to do a monologue in the program's culminating show. Rabe went on to read a monologue from Beth Henley's play Crimes of the Heart. She explained that 'aha' moment saying, "It was at that moment, while I was performing that monologue, that I thought to myself, 'Maybe this is what I want to do." Soon after that, she enrolled at Northwestern University to get a degree in acting, which she received in 2004.
4. She Made Her Screen Debut In 2001
Every actor has that first movie or show that introduced them to the world. For Rabe, that was the film Never Again in 2001. She starred alongside her mother, Clayburgh. Then, at the Gloucester Stage Company in Massachusetts, she made her debut in the professional theater world, performing once again beside her mother.
Rabe received her Equity Card thanks to the roles that she played in two one-act plays — Speaking Well of the Dead by Israel Horovitz and The Crazy Girl by Frank Pugliese. In July of 2003, she returned to the Gloucester Stage Company to participate in David Auburn's production of Proof. Additionally, in that same year, she had a role in the movie Mona Lisa Smile.
5. Lily Rabe's Partner Is Hamish Linklater
While Lily Rabe isn't married, she is in a committed relationship with her partner Hamish Linklater who happens to be a well-known American actor and playwright. Born on July 7, 1976, his roles as Matthew Kimble in The New Adventures of Old Christine and Andrew Keanelly in The Crazy Ones brought him widespread recognition. He is Kristin Linklater's son, and she specializes in dramatic vocal training.
6. She Became A Mother In 2017
It was revealed in December 2016 that Rabe was expecting her first child with her partner. In March 2017, she became a mother to a little daughter. They further welcomed their second daughter into the world in June 2020. Rabe announced that she was expecting her third child with Linklater in September of 2021.
7. Her Mother Died In 2010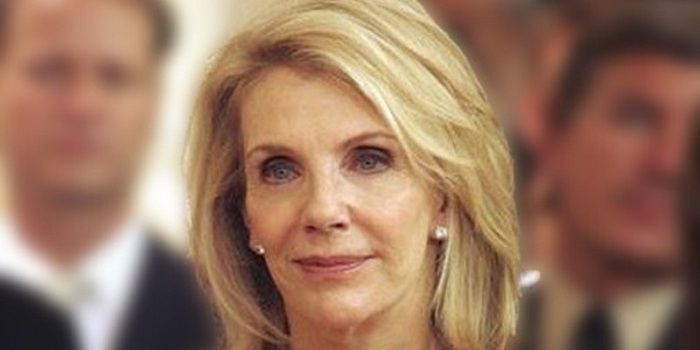 As mentioned earlier, her father is the actor David Rabe, and her mother is actress Jill Clayburgh. Unfortunately, she passed away in November of 2010 after a lengthy battle with chronic lymphocytic leukemia. More specifically, she had battled the disease for more than 20 years in private. Clayburgh passed away at her home in Lakeville, Connecticut.
8. Lily Rabe's Birth Was Announced In Time Magazine
Lily Rabe was able to take advantage of this honor because of her famous parents. In the edition of Time published on July 12, 1982, the Milestone column carried the announcement that she had been born. She was born on the 29th of June in the year 1982, as mentioned earlier. She weighed a healthy 7 pounds and 14 ounces.
9. She Is One Of Just Three People To Appear In Each Season 0f AHS
Alongside Evan Peters and Sarah Paulson, Rabe has appeared in every season of the ever-popular American Horror Story (AHS). In AHS Murder House, she played the socialite Nora Montgomery. More recently, in AHS Death Valley, she was a version of Amelia Earhart. For the most part, all her characters end up taking someone's life.
10. In 'AHS Coven', Her Part Was Created Just For Her
In the second season of American Horror Story, Rabe absolutely stunned viewers with her performance. As a matter of fact, her role as the demonic-possessed Sister Mary Eunice earned her a nomination for a Critics' Choice Television Award for Best Supporting Actress in a Movie or Miniseries. That's why the show's co-creator, Ryan Murphy, specifically wrote a part for her in the third installment. She played Misty Day, the witch with the gift of resurgence.
11. Lily Rabe's First Regular Television Appearance Was As Nora Montgomery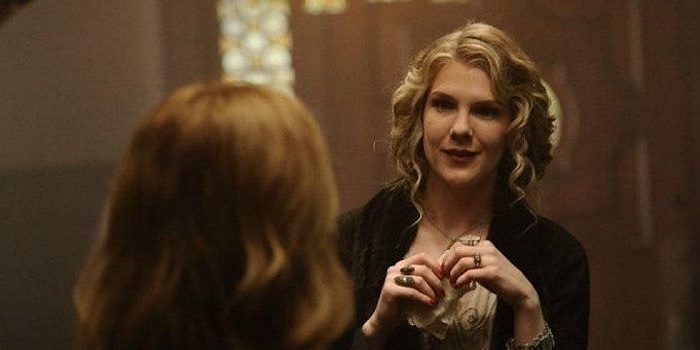 Lily Rabe landed her first recurring role as Nora Montgomery in AHS. She then played Sister Mary Eunice McKee in the second season of the anthology. Luckily, that was the role that earned her a Critics' Choice Television Award.