Camilla Luddington has worked in the entertainment industry for more than a decade and in this time, she has pulled off a range of diverse performances. Delivering performances in both film and TV shows, she has given life to compelling characters, earning her firm footing in Hollywood and the hearts of viewers alike. From her breakout role in Grey's Anatomy to the work she has done on the Tomb Raider video game Luddington has proven time and time again that there's no role she can't take on.
Luddington was born in Berkshire, England. There is not a lot of information on the family she was born into, but it is known that she moved around a lot during her childhood. By the time she was 14, she had relocated to America and then went back to her home country a year later. When she was 19, she moved back to America for school and six months after Luddington had enrolled in a school in Pennsylvania she left and started taking classes at the New York Film Academy. This was what set her on the path of becoming an actress, a job she still does to date. This is a list of Camilla Luddington's best TV shows and movies, ranked based on IMBD
Tomb Raider (8.7)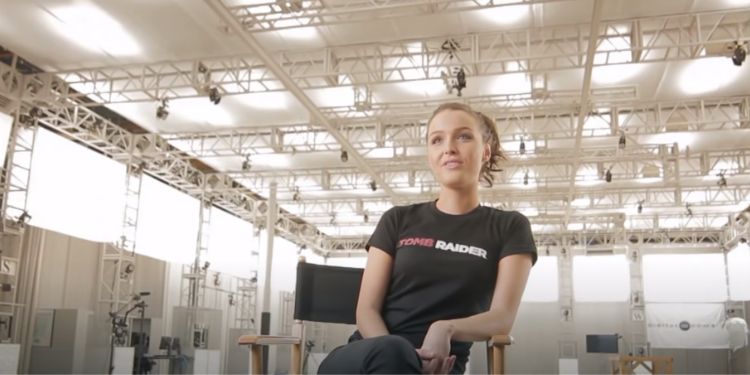 Luddington has done extensive work on the Tomb Raider Franchise. It is also unconventional acting work, as most of it is for a game. She has played the role of Lara Croft in Tomb Raider: The Final Hours – A Story of Survival which chronicled the making of the Tomb Raider games. In the games she not only voices the character but her physicality is also replicated in the game through motion-capture technology. Luddington is able to convey the authenticity of the character which was first played by Angeline Jolie. She is able to convey the same vulnerability and fierce determination that is present in the original Lara Croft films.
Californication (8.3)
In the award-winning, Californication, Luddington plays Lizzie who is equal parts sassy and intriguing. She masterfully navigates Lizzie's journey as a nanny who becomes the girlfriend of the man who employed her. Luddington's charm infused with strong character portrayal brings Lizzie to life, perfectly blending with the show's edgy narrative. Her natural comedic timing and unique ability to connect with viewers significantly elevated her scenes. Luddington's portrayal of Lizzie was a highlight of the show regardless of the fact that she was only on the show for 10 episodes.
True Blood (7.9)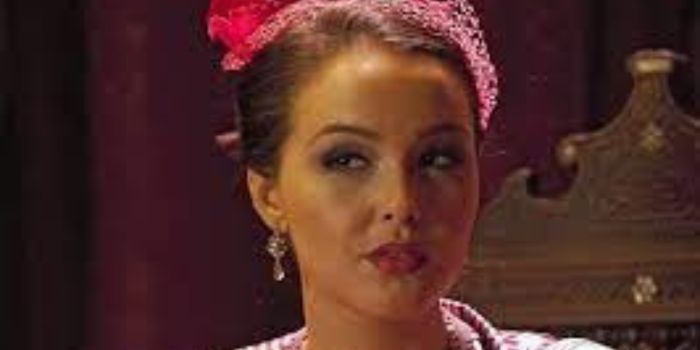 A notable entry in Camilla Luddington's impressive list of movies and TV shows includes the HBO show, True Blood. Luddington plays Claudette Crane in the series. On the show, she is a faerie who has telepathic and photokinetic powers. Luddington, portraying one of the Crane fairy sisters, successfully conveys the required ethereal quality of a fairy. Her portrayal is as enchanting as it is ethereal. This is another show where she has limited screen time but this does not stop her from delivering a noteworthy performance, as she weaves a poignant mix of mysticism, dazzling fairy grace and a hint of naivety.
Justice League Dark & Justice League Dark: Apokolips War (7.7)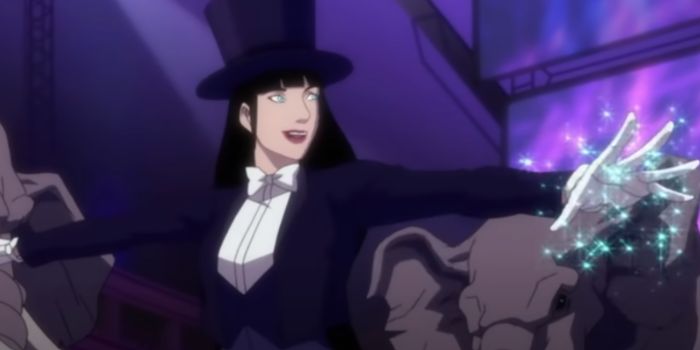 Her work on Tomb Raider is not her only voice-acting role in a franchise. In Justice League Dark and its sequel Justice League Dark: Apokolips War, Luddington voices the magician Zatanna Zatara. Through her impressive voice work, Luddington crafts a vivid portrait of this enigmatic sorceress, infusing Zatanna with compelling depth and emotion. This offers a realistic interpretation of the superheroine. Luddington's work in these animated films underscores her multifaceted talent, proving that she can create a powerful, memorable performance even without appearing on screen. She adds a dose of magic to the DC Animated Movie Universe line-up, enchanting both long-time DC fans and newcomers to the animated universe.
Grey's Anatomy (7.6)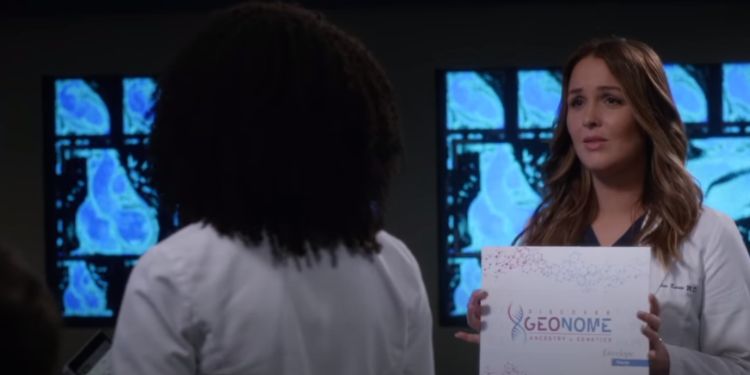 A list of Camilla Luddington's best movies and TV shows would not be complete without Grey's Anatomy. The TV show is known for the stellar cast it has had over the years, with immensely talented actors spending time on the show and building their careers from it. The same is somewhat the case for Luddington who joined the show in its 9th season in 2012 and has remained on the show. She plays Dr Jo Wilson, who is a complex character dealing with abandonment issues as well as domestic violence. These have contributed to the mental health issues she has to handle even as a surgeon. Luddington masterfully portrays these complexities of Jo's life and her journey through the shows with sensitivity and grit. Adding layers to a character that's both complex and relatable.