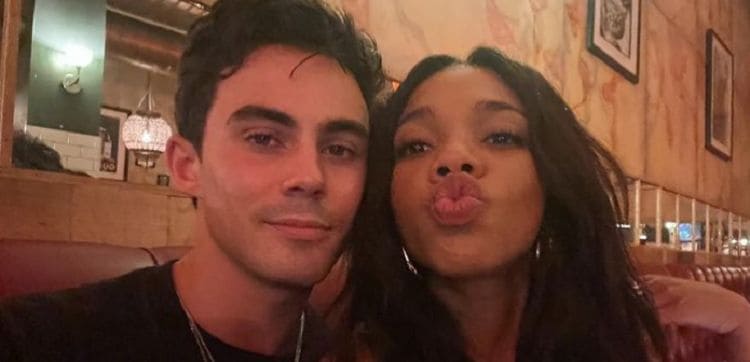 With a handsome face and plenty of talent to back it up, Tyler Alvarez is an actor who is definitely worth keeping an eye on. Tyler started his professional acting career a little over a decade ago, and he has achieved a lot of success in that time. He got his first big break in 2014 when he was cast in the TV series Every Witch Way. Since then, he has appeared in several other popular shows including Orange Is the New Black and Veronica Mars. He currently has a handful of projects in the works that will give him even more chances to let his star shine. Even though he isn't a household name just yet, he's well on his way to becoming one. Keep reading to learn 10 things you didn't know about Tyler Alvarez.
1. He Is From New York City
Tyler was born and raised in the Bronx, and he is very proud of his New York City roots. His father is Cuban-American and his mother has Puerto Rican ancestry. From what we know about Tyler, he still lives in New York and there's nothing to suggest he has plans to relocate.
2. He Loves Spending Time Outdoors
Tyler might be from the Concrete Jungle, but that doesn't mean he doesn't have a special place in his heart for nature. He really likes being outside and it seems to be a great way for him to clear his head and take a break from the hectic nature of being an actor. Some of his favorite outdoor activities include boating and going for walks.
3. Family Is important to Him
Although Tyler hasn't shared much information about his personal life, his social media presence makes it very clear that he comes from a close-knit family. He really cherishes the bonds he has with his loved ones and he looks forward to spending time with them whenever he can.
4. He Is A Member of the LGBTQ+ Community
In the summer of 2021, Tyler decided to open up to the world about his sexuality. In an Instagram post, he revealed that he is part of the LGBTQ+ community. Many people in the comments section of the post were very supportive of Tyler's decision and it probably felt like a huge weight had been lifted off his shoulders.
5. He Is Bilingual
Not only is Tyler successful and talented, but he is also a bit of a linguist. Tyler is fluent in both Spanish and English, but it appears that he has only acted in English. However, the fact that he is bilingual can definitely work in his favor as he moves through his career.
6. He Is Passionate About Human Rights
Entertaining others isn't the only thing that Tyler uses his platform for. He has also made it a point to raise awareness of the things that are important to him. He has spoken out against racism and he also isn't afraid to get a little political from time to time.
7. He Has Theater Experience
Tyler has spent most of his acting career in front of the camera, but like lots of other actors, the stage will always be near and dear to his heart. He made his off-Broadway debut in 2020 in a production of 72 Miles to Go. Unfortunately, the show's run ended early due to COVID-19.
8. He Has a Great Sense of Style
The fashion and entertainment industries have always had a very close relationship, and it's easy to see why. Actors typically tend to be people who like to express themselves, and fashion is one of the best ways for people to share who they are with the world. Tyler is a very stylish person and he knows how to put together the perfect outfit for any occasion.
9. He Likes to Travel
Tyler may have lived in New York for most, if not all, of his life but he's still gotten the chance to experience other places. He has been fortunate to do a good amount of traveling over the years and he seems to especially enjoy places that have beautiful beaches. There's no doubt he'll get to do even more traveling as his career continues to grow.
10. He's Done Commercials
Every actor's career has to start somewhere. For Tyler, that somewhere was doing commercials. His first professional acting gig was in a commercial for Totino's pizza rolls. Even though commercials may not be the most glamorous opportunities out there, they are still a great way for actors to get a foot in the door.
Tell us what's wrong with this post? How could we improve it? :)
Let us improve this post!