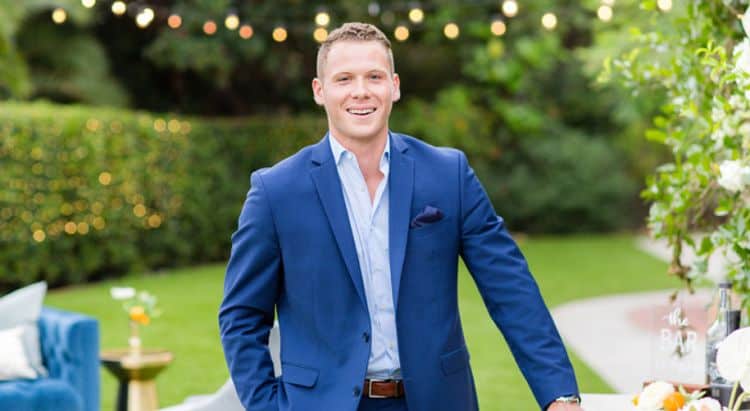 Cody Menk hasn't had much luck in love, but he's hoping that won't be the case for much longer. As a contestant on the 17th season of The Bachelorette, Cody is one of more than 30 men who is hoping to win the affection of Katie Thurston. Statistically, the odds aren't exactly in Cody's favor, but that isn't going to stop him from putting it all on the line for a shot at love. With his good looks and fun personality, there's no doubt that Cody will be able to grab Katie's attention. However, his ultimate goal is to keep it. We'll all have to wait and see if Cody ends up being the lucky guy to win Katie's heart, but for now, it's time to enjoy the ride. Keep reading to learn 10 things you didn't know about Cody Menk.
1. He's From New Jersey
Cody is originally from northern New Jersey, and it appears that his family has been from the area for several generations. He attended Pennington Prep High School although it's unclear exactly when he graduated. He currently lives in the San Diego area like several other Bachelorette contestants. If Katie and Cody end up together, one of them is going to have to compromise on their living situation in order to make things work since she currently lives in Seattle.
2. He Has A Great Job
If Katie is looking for a guy with a solid career, Cody definitely ranks high in that department. He currently works as a regional account manager for a company called Zip-Pak. According to Cody's LinkedIn, the company specializes in "providing close and re-open zipper that is applied to pouches and bags." Sure, it's probably not the most exciting job in the world, but it sounds like a solid gig.
3. He Loves Spending Time Outdoors
Don't let Cody's handsome face make you think he's above getting a little dirty from time to time. He loves taking advantage of the beautiful weather in San Diego whenever he gets the chance. He spends a lot of time outside doing things like surfing, swimming, and bike riding.
4. He's A Dog Person
Katie Thurston better love dogs, because there are a lot of contestants this season who are dog people and Cody is one of them. He has an adorable French bulldog named Blue and he also has photos of some other very cute dogs on his Instagram profile. I think it's safe to say that his followers would love it if he posted more pictures of Blue.
5. He Likes To Work Out
When you live in a place like San Diego, it's always nice to have a beach body all year long. As a result, keeping himself in great shape appears to be very high on Cody's list of priorities. He loves to get a good workout in whenever he can whether that be going to the gym or exercising outside.
6. He's all About Romance
Cody has officially reached the point in his life where he's ready to settle down, and he's willing to turn on the charm when he meets that special person. He's all about romantic gestures and he's looking for someone who is ready to build a solid foundation with him.
7. He Loves To Travel
In addition to having lived on the east and west coast, Cody has also had the pleasure of visiting other parts of the world. He loves traveling and it's the perfect way for him to scratch his adventurous itch. Some of the places he's visited include The Bahamas, India, and China.
8. He's An Eagle Scout
Just when you thought Cody couldn't quite possibly fit the all-American mold more than he already does, you find out that he's an Eagle Scout. For those who aren't familiar, an Eagle Scout is the highest rank a person can achieve in the Boy Scouts of America. To qualify, a person must earn 21 merit badges.
9. He Went To High Point University
Education is something that is important to Cody, and he excelled during his college years. He attended High Point University in North Carolina where he earned a bachelor's degree in major strategic communications. During college, he was also a member of the club lacrosse team.
10. He's A Jersey Shore Fan
According to his official bio for The Bachelorette, he is a big fan of the show The Jersey Shore. This may seem like a fairly minor detail, but something like this could potentially make or break his connection with Katie. If she's not a fan of the show, she might judge him for being one.