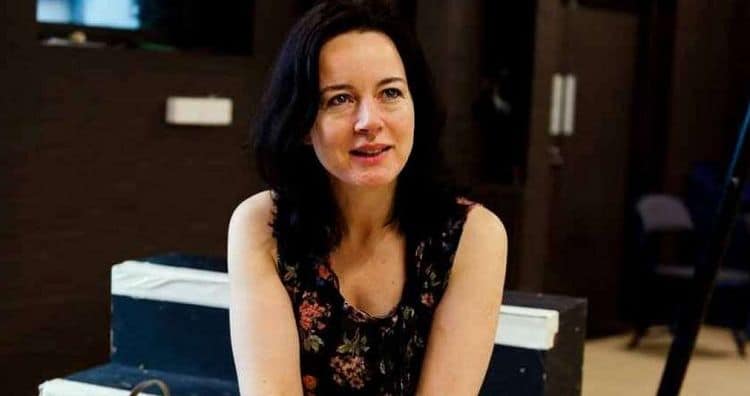 Most famous for her role in EastEnders, Amanda Drew is a fan favorite. Her acting career is one that spans many decades, and her desire to become an actress is one she grew up with most of her life. The lovely actress has many credits to her name, but it's her life outside of her job that her fans are most interested in. She's a private woman who shares so little about her personal life that her fans find it difficult to get to know her outside of her characters. We've done some digging, and this is what we've learned.
1. She is British
It might not come as a surprise to anyone who watched her in EastEnders, but she is British. That's not just a great faux accent she has; it's real. She was born and raised in Boston, Lincolnshire, and she was there until her family moved when she was a little older. They did not go far, however. They merely relocated to Leicestershire.
2. She Began Theater Early
Her initial interest in the world of acting began when she was growing up. She joined youth theater in Leicestershire, and she spent her time rehearsing for her roles. She once played the role of Charity in the play Sweet Charity, and it was a role she will never forget.
3. She Began Stage Work in the 90s
By the time she was an adult, she was still very interested in theater work. She got her start working in the West End with different productions, and she began making a name for herself. It was her work in productions of both the comedic and drama genres that allowed her to really begin making a name for herself.
4. She Has a Nickname
The British media gave her some creative nicknames thanks to her character on the hit show East Enders. It was a huge show in that part of the world, and her role as Dr. May Wright was so good. The media calls her both Mad May and the psycho doctor thanks to her incredible portrayal of a woman who is simply out of her mind.
5. She Was Missed
When her character left the show, the world was horrified. Dr. May Wright was the gift that kept on giving, but her time was cut short and she was no longer part of the cast. Because of this, she took on other work, but her fans continued to believe she was the mad doctor. Everywhere she went, she was widely recognized for the role.
6. Her Big Comeback
When the mad doctor was written back into the show, the world was insanely happy. She was also so happy as an actress to get to bring life back to the character she created. So dark and complex, this character was unlike anything else she'd done to that point, and Amanda Drew knew she was being given a gift to go back and replay the role even for a short time.
7. She Was a Shy Child
As a shy child, it was her role as a flower in a school play that allowed her to realize that she could be less shy by pretending to be someone else. Her love of acting grew from there, and she also developed a love of storytelling that stuck with her. She was lonely, so she joined theater groups, and that is how she ended up making friends, and how she worked through her naturally shy nature.
8. She Loves Animals
If acting had not been her calling – or if it simply had not worked out in her favor – you might see her working somewhere with animals. At a rescue or an organization of sorts, she's very called to help animals. She's someone who loves them, who abhors anything that is cruel, and she just really enjoys the company of animals. And, yes, she is a dog owner to a rescue.
9. She Doesn't Care to Fly
At the end of the day, many people are not fans of flying. For this reason, she prefers to vacation as close to home as possible so she can hop in the car or on any other form of transportation and go. She is a woman who recognizes her own fear, and she prefers to stay off of planes if she need not be on one.
10. She's Looking for a Garden
While we don't know if she likes to garden or if she simply wants to have a garden to perhaps learn, she adopted her dog and was immediately looking for a place to live that has a garden as well as plenty of space for both her and her dog to enjoy.