Unsurprisingly, Madeleine Stowe has made several lists as one of the most beautiful women in the world. Stowe is one of a few actresses whose performances are consistently critically acclaimed. Combining her good looks with her back-to-back stellar performances, Stowe is unarguably one of the top-rated actresses in Hollywood.
With a career spanning over four decade years, Stowe has starred in several box-office hits and TV shows. Born Madeleine Marie Stowe Mora in Los Angeles, California, on August 18, 1958, Stowe is most recently remembered for her role in the ABC drama Revenge. Here are 8 facts you didn't know about Revenge's Madeleine Stowe.
1. The TV Shows You Know Madeleine Stowe From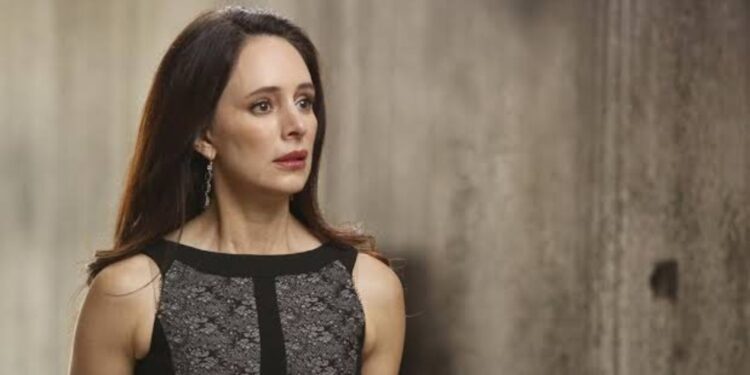 Madeleine Stowe made her comeback to television in the early 2010s with her role as Victoria Grayson in Revenge (2011–2015). The character is the series' main antagonist and the matriarch of the Grayson family. Often dubbed the Queen of the Hamptons, Victoria Grayson is a cold, ruthless, self-centered manipulator and murderer who is only concerned with her societal status.
Stowe's delivery of the character earned her critical praises and award nominations. In late 2010, Stowe also played Margot Weston on the short-lived Netflix musical drama Soundtrack (2019). Weston was the mother of Eleanor "Nellie" O'Brien (Callie Hernandez) and Sam Hughes' (Paul James) mother-in-law.
2. Madeleine Stowe Had A Different Career Choice Growing Up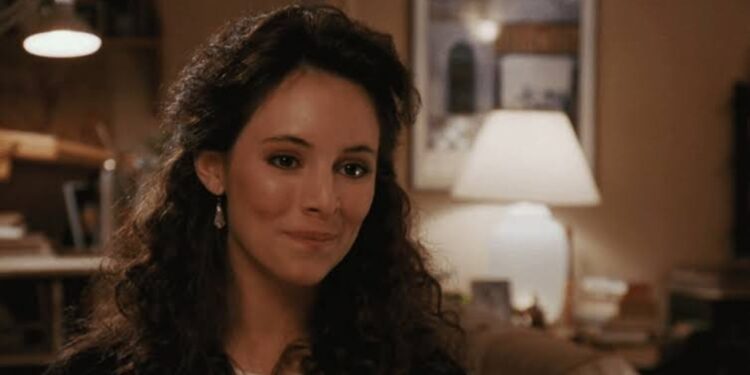 While Madeleine Stowe's acting performances are near-perfect, she never thought of having a career as a professional actor. Stowe was a shy kid growing up, taking solace in learning and playing the piano. It was her way to escape socializing with other kids. The more she learned to play, the more she wanted to have a career as a professional Concert Pianist.
As with her acting, Stowe was naturally gifted in playing. Impressed by her gifts and skills, her musical teacher, Sergei Tarnowsky, continued to teach her, even while on his deathbed. When Tarnowsky died at 92, it was a wake-up call for Stowe to stop hiding away. She sought to do other things. While in college, Stowe spent most of her time away from classes and more at the theatre, where she volunteered for plays. She made her entrance into film and television after a movie agent watched her performance in one of the plays.
3. How She Got Started In Acting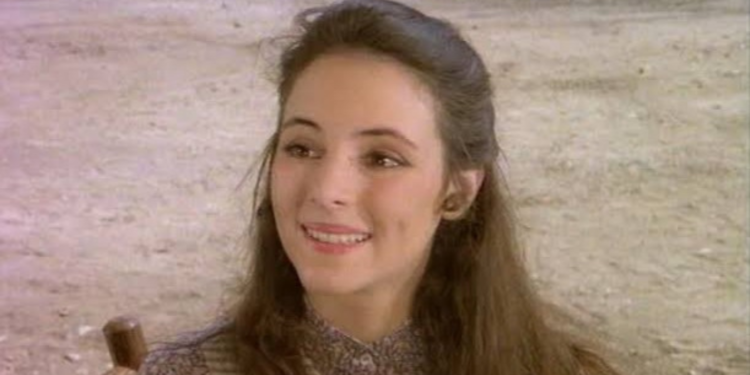 With the movie agent's help, Madeleine Stowe landed her first role on television. Stowe was cast in 1978 to play Anna in a single episode of ABC's detective TV series Baretta. For a young and upcoming actress, Stowe had a busy 1978, appearing in several guest roles and two TV movies. She played Jesus' mother, Mary, in The Nativity (1978) and Hetty Hutter in The Deerslayer (1978).
4. Madeleine Stowe Breakthrough Role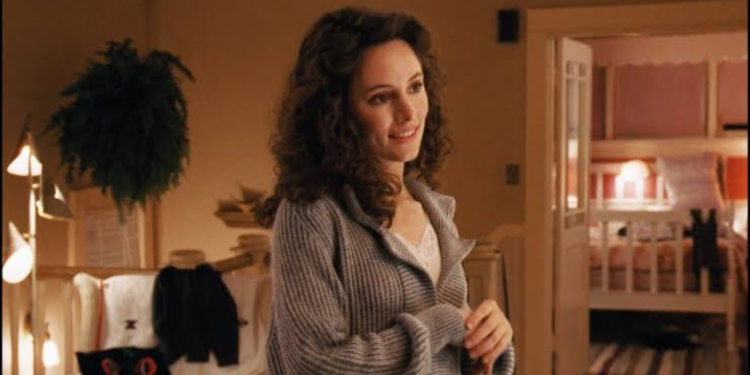 Madeleine Stowe continued to land guest star roles on TV shows and supporting roles in TV movies. Stowe made her film debut in 1981, playing Ruth Lasker in Gangster Wars. However, her breakthrough role came six years later (almost a decade after her career began) in Stakeout (1987). Although a supporting role, Stowe's Maria McGuire stood out among movie critics and audiences. Although Stakeout was her breakthrough role, her performance as Cora Munro in Michael Mann's epic historical drama The Last of the Mohicans (1992) helped raise her status from a supporting actress to an A-list lead star.
5. Madeleine Stowe Has Taken A Few Breaks From Acting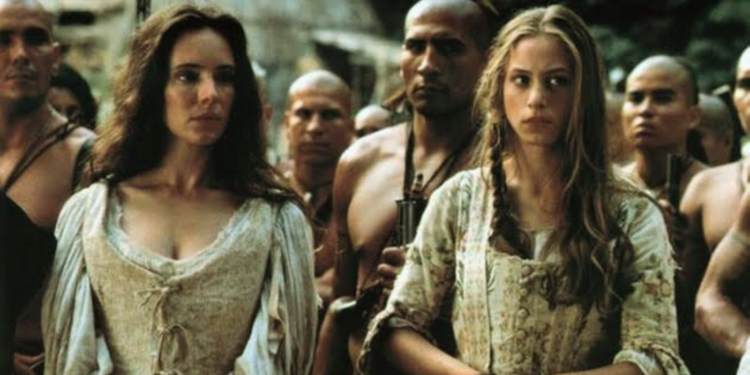 While it's common for actors to take breaks and walk away from the spotlight, Madeleine Stowe has taken several breaks throughout her career. In 1996, Stowe took a break from film and television to focus on her family and raising her daughter, May Theodora Benben. She and her husband bought a ranch in Texas and moved there for a few years.
Stowe returned in 1998, playing Eleanor Barret in The Proposition (1998). Since 2003, after starring in Marcus Adams' horror film Octane (aka Pulse) as Senga Wilson, Stowe has not made an appearance in a film. Although she continued appearing on television, she took a break again in 2019 after playing Margot Weston in Soundtrack. Stowe is expected to play a role in an upcoming horror series based on Stephen King's It novel, Welcome to Derry (2024).
6. Madeleine Stowe Has Starred With Several A-list Actors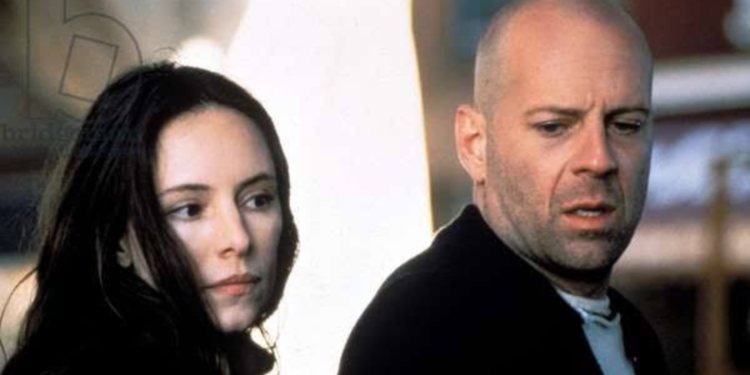 Stowe has worked with many Hollywood A-listers in film and television. In Stakeout (1987), she starred alongside Richard Dreyfuss and Emilio Estevez. Stowe worked with Kevin Costner in Revenge (1989), Jack Nicholson in The Two Jakes (1990), and Daniel Day-Lewis in The Last of the Mohicans (1992).
She starred with an ensemble cast of top actors, including Julianne Moore, Chris Penn, Robert Downey Jr., and Tim Robbins, in the comedy-drama Short Cuts (1993). She also starred alongside Bruce Willis, Brad Pitt, and Christopher Plummer in 12 Monkeys (1995). Other top actors include John Travolta, Mel Gibson, and Sylvester Stallone.
7. She Is Married To Her The Gangster Chronicles Co-Star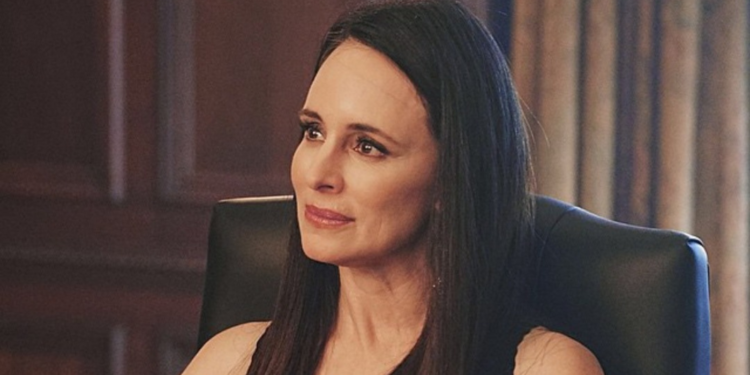 Madeleine Stowe is married to Brian Benben. The couple met on set while filming NBC's crime drama miniseries The Gangster Chronicles in 1981. The couple married in 1982 and have stayed married since then. The couple share a daughter, May Theodora Benben, born in 1996.
8. The Nominations & Awards Madeleine Stowe Has Received
Madeleine Stowe has been nominated for several awards throughout her career. Stowe received her first nomination for being part of the ensemble cast in Short Cuts. In 1994, she was part of the recipients of the Golden Globes Awards' Special Award for Ensemble Cast for Short Cuts. Madeleine Stowe was also nominated in 1996 for Best Actress at the Saturn Awards for her performance in 12 Monkeys.
Tell us what's wrong with this post? How could we improve it? :)
Let us improve this post!