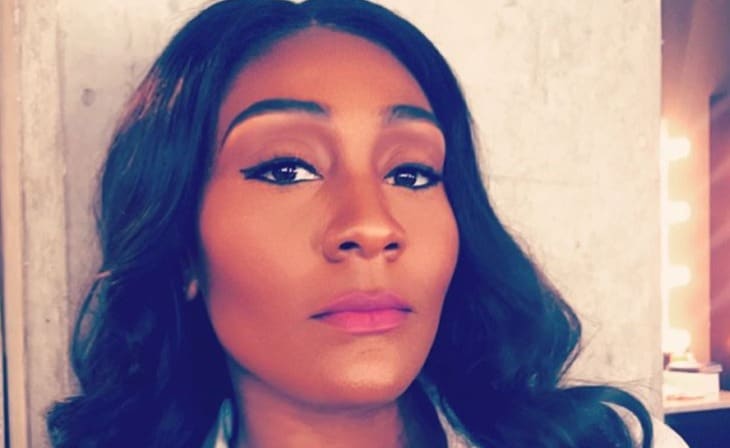 Mignon Von has a few credits with the primary one being "42 Seconds," and she is now starring in "Sistas." There is not much information about the actress who also doubles up as a director. Mignon does not divulge any details of her romantic life, and for those who love scandals, none involve her. Luckily for us, she shares most of her life on Instagram, and here is everything we have learned about her.
1. She is a Christian
The freedom of religion has led people to publicly declare whatever or whoever they believe in, with some choosing to believe in nothing. In America, as well as the entire world, the most popular religion is Christianity, and Mignon is among the billions of adults who practice it. After realizing that she had been booked for the role of Daniella in "Sistas," she was grateful to God. Mignon captioned her photo on Instagram that God can take you a long way only if you let Him.
2. She is guilty of self-sabotage
It has been said time and again that confidence is not wondering if people will like you once you walk into a room. Instead, it is questioning yourself if you will like them. Most people, even those who seem to have it all, suffer from low self-esteem, and Mignon is unfortunately in that category. Incredibly, the beautiful woman believed she was not good enough to book the character of Daniella. Nevertheless, she confessed on Instagram that after the callback, she lay on her air mattress, tears flowing into her ears, wondering if she was enough.
3. Her idea of true love
Everyone has their concept of what true love is. The late Don Williams even sang that true love is what we most desire, and it is hotter than a fire. However, for Mignon, as she told BET, her idea of true love lies in real acceptance. Mignon believes that a person who truly loves you should take you as you are. Many relationships break because someone thought that they could change the other. Maybe they realized they drink too much but believed that with time, they would change. Mignon advises that true love does not try fixing or changing your partner. Instead, you meet them at their crossroads and journey with them.
4. She has a pet dog
Mira Grant said that there is nothing in this world as pure as the love of a good dog, and most celebrities know that through experience. Stars like Hillary Duff and Jenny Slate do not mind sharing how much they adore their pets on their social media accounts. Mignon is also a dog lover, as can be seen from her Instagram post, where she is flaunting her white puppy.
5. She is close to her family
Families come in all shapes and sizes, and unfortunately, we cannot choose our relatives. Some people have had rocky relationships with their family members; hence, the quote that a family does not necessarily mean blood relations. Still, Mignon loves the one she was blessed and takes every moment she can to show her love. Her Instagram is full of pictures with almost all her female relatives, including her mother and sister. She showed her appreciation for all the women who have loved and inspired her through a lovely Happy Mother's Day message. Mignon went ahead to wish the rest of the mothers and soon to be mothers a Happy Mother's Day.
6. She was a fan of "Game of Thrones."
Game of Thrones became an addictive series not just in America but worldwide, and when the final season was announced to be underway, fans could not wait for its release. Consequently, the season finale for season eight broke records; it was the most-watched episode of all the series' seasons as well as of any HBO show ever. Among the millions of viewers who watched the season finale was Mignon Von. In her Instagram, Mignon shared how she felt as she watched the final "Game of Thrones" credits roll.
7. She does not believe in giving up
Giving up on anything or anyone could be regrettable in the long run once it dawns on you that you went picking stones instead of waiting for the diamonds to come your way. Mignon compares, giving up to falling when you are a few steps from the finish line or oasis. However, it is not just about completing the journey for our sake. Mignon feels that we owe it to those who believe in us to not fail them since our lives are not our own.
8. She gets approached by designers to help advertise their products
Once your face becomes recognizable due to the time you spend on the screen, many people in business can view you as an opportunity to make more sales. Many celebrities have landed product endorsement deals. Anne Hathaway, for instance, has an agreement with Tiffany &Co, Halle Berry endorses Harry Winston products while Nicolas Cage helps push sales for Montblanc. Mignon's new series seems to have attracted a money-making opportunity for the actress. On Instagram, Marohh was more than ready to make Mignon a brand ambassador. The brand manager, Daniela, asked Mignon to contact her so Mignon could get free pieces to feature.
9. A series she has binge-watched
We are all guilty of becoming so addicted to something such that once you start, it will take a lot of self-control to stop. Television shows can make us stay up all night; you think you can do with one episode per night, but the minute it ends, you are curious to know what happens next. Before you know it, the series has ended, and the bright morning sun is peeping through your bedroom windows. Mignon hence, shared with her Instagram fans, she was binging "The Good Doctor" until 2 am.
10. She is hopeful for a bright future
In one post, Mignon once again shows her belief in God by quoting a bible verse. She elaborates that she cannot change the past; hence, she does not look back. Mignon adds the present can be temporary, so we should not get sucked in by what we are experiencing at the moment. Instead, we should focus on what is ahead since a bright future awaits.
Tell us what's wrong with this post? How could we improve it? :)
Let us improve this post!