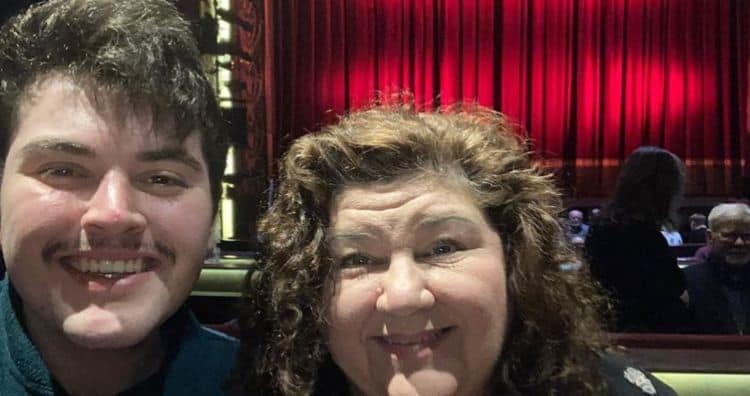 Cheryl Fergison has been acting for more than 30 years. During that time, she went from a struggling artist to one of the most popular faces on British TV. Cheryl is best known for her role as Heather in EastEnders and she was a fixture on the show for more than a decade. Although she took a bit of a hiatus after leaving EastEnders in 2016, Cheryl is back and she's showing the world that she hasn't missed a beat. She will be in an upcoming TV show called Hard Cell that is set to debut on April 12 and her fans are excited to see her back on the screen in a major way. Continue reading to learn 10 things you didn't know about Cheryl Fergison.
1. She Is A Formally Trained Actress
The entertainment industry is full of talented people which means that a person must have more than talent if they want to be successful. This is why many actors choose to enroll in drama school to sharpen their skills and Cheryl is no exception. She studied acting at Rose Buford College in England before starting her career.
2. She Is A Musician
Most people know Cheryl for the work she's done as an actress, but that isn't the only creative talent she has. She is also a talented singer and songwriter who loves telling stories through her music. That said, it doesn't appear that Cheryl has released a full-length project to date and it doesn't appear that she has plans to.
3. She Is A Proud Mom
Cheryl has accomplished a lot of awesome things during her career, but that isn't all she has to be proud of. She is also a dedicated mother and she and her son, Alex, have a very close relationship. Alex was born in 1998 when Cheryl was married to her first husband, Jamshed Saddiqi.
4. She Has A YouTube Channel
Building a strong online presence has become a great way for people in the entertainment industry to help advance their careers. This is something that isn't lost on Cheryl. On top of being active on Twitter and Instagram, Cheryl also has a YouTube channel where she posts music covers and other kinds of content. Although the channel has just 249 subscribers, her videos have gotten a total of nearly 10,000 views.
5. She Is All About Positivity
Cheryl's career hasn't always been easy. There are lots of times when it would've been easy for her to just give up. However, no matter what kinds of obstacles she's faced, Cheryl has always found ways to keep going and that is largely due to the fact that she is a very positive person.
6. She Loves Interacting With Her Fans
Cheryl is thankful for all of the people who have shown her love and support over the years and she likes to return the favor whenever she gets the chance. She enjoys being able to engage with her fans on social media and it's common to see her retweeting messages from her followers.
7. She Enjoys Taking Pictures
Even though Cheryl spends the bulk of her time in front of a camera, she also doesn't mind stepping behind one in her free time. She loves to take pictures when she's out on her adventures and she has an eye for capturing beautiful moments. She often shares her photos with her followers on Instagram and they seem to really enjoy them.
8. She Is a Dog Person
Cheryl technically has just one child, but she is also a very devoted dog mom. She loves her fur baby, Rosie, and the adorable pup has made several appearances on Cheryl's Instagram profile. Maybe one day Cheryl will even consider making Rosie her own profile.
9. She Likes to Read
Storytelling is something that Cheryl has dedicated her life to. However, she doesn't just like to tell stories; she also likes to enjoy them. Cheryl enjoys getting lost in a good book and sometimes she posts pictures of a book she's reading or interested in. That said, she probably doesn't get nearly as much time to read as she would like.
10. She Likes Being Out In Nature
The entertainment industry may look flashy and glamorous, but the truth is that it can also he hectic and overwhelming. For that reason, it's important for those who work in the business to find ways to relax and decompress. For Cheryl, being outdoors is one of the ways she likes to do that. She enjoys exploring the beauty of nature and it also gives her time to take plenty of great pictures.
Tell us what's wrong with this post? How could we improve it? :)
Let us improve this post!