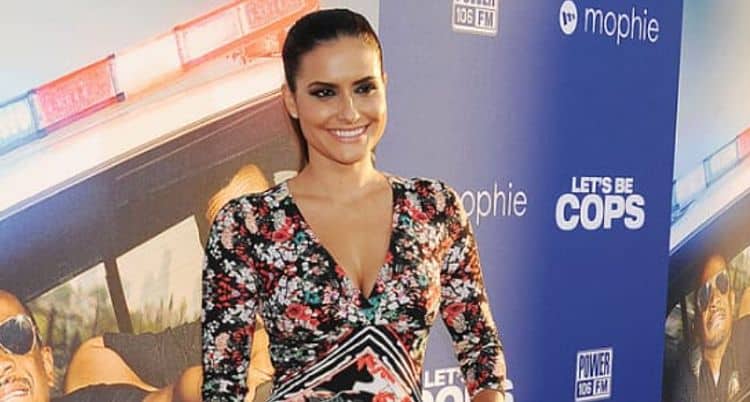 When Samara Saraiva married Damon Wayons Jr., she knew she'd lose a significant portion of her own privacy. Marrying someone with his level of fame is not for the faint of heart, and she's been dealing with the fame that comes with the spotlight with grace. She's also someone who has done her best to maintain as much of her own privacy as she can, which means she's not someone many people know too much about. She's made it her mission to maintain as much privacy as possible, and we commend her for what she's accomplished since marrying the famed actor. However, we did some digging, and we know a little about her that fans might not know.
1. She's Been Married Approximately Six Years
She and her husband wed in 2016. Their life has been sweet so far, and she's been able to stand beside her husband through the hard times and the easier times, and she's supported his decisions, career, and what he's done for his own children from his previous relationship. She's someone who does her best, and she makes it clear that supporting her family is her priority.
2. She's an 80s Baby
Allegedly, of course. No one knows when she was born and what her date of birth is. However, it's suspected she was born at some point in the 1980s, which could put her anywhere between 33 and 40 as of 2022. Either way, she looks amazing.
3. She Has Children
Samara is a mother to three of her own biological children. She has three children with her husband. Together, they have a son and two daughters. Their son is Maverick, and their daughter's names are Lua and Berlyn, per his Wikipedia page.
4. She's Been with Wayans Since 2014
There is, of course, a chance the couple has been together longer than this, but this is the first year this couple was official. She was his date at a red carpet event in 2014, and that is when the world found out they were in a relationship. Whether it was a new one or one they'd had going on for a while is unknown to anyone. They are very private.
5. She Supports Her Husband's Kids
When Wayans filed paperwork with a judge stating that the mother of his own children was no longer fit to raise them and he'd like to seek custody, Samara was by his side the entire time. She spent that time focused on him, helping him, and bonding with his children. From all accounts, they have a positive relationship with their stepmother.
6. We Are Unclear on Her Relationship With her Stepdaughter's Mother
One thing we can say for certain about Samara is that she doesn't seem much like her husband's ex, and the mother of his two daughters, Aja Metoyer. She is someone who has been in the press more than a few times over the years for her relationships, decisions, and so much more. She is the woman who became pregnant when Dywane Wade cheated on Gabrielle Union. She is the mother of the son she gave birth to prior to his marriage to Union. Whether she and Samara get along is not something we know anything about.
7. She is Exceptionally Private
She's a woman who is exceptionally private. She's not into things like talking to the press, spending her time doing interviews, and while we found multiple women who share her name, we did not find her on social media. She is inherently private, and that seems to work for her.
8. She's Close to Her Family
From what we can tell, she's a woman who places a high value on her family. They are the most important to her, and she will not do anything to jeopardize that and make that seem like it's not important to her. Family is first, and they are her main priority.
9. There's a Lot of Misinformation
If you take a few moments to look her up and try to learn anything about her, you'll learn a lot of nothing but misinformation. Despite the fact that her own husband's Wikipedia page says that he is married to Saraiva and that they have three children together, most sources on the internet claim she has no children of her own.
10. She Seems Lovely
At this point, we are merely speculating. However, she's the wife of a celebrity who seems to want nothing to do with the media attention or anything of the like, and that is a good thing. Nothing says she's into her family more than anything like only going out and being photographed when she's her husband's date to an event.
Tell us what's wrong with this post? How could we improve it? :)
Let us improve this post!