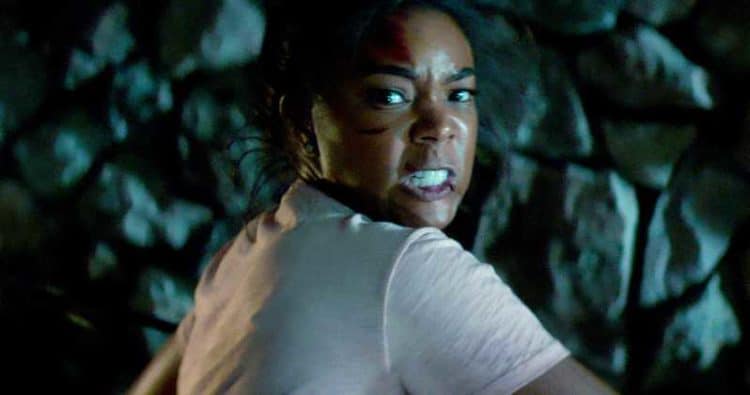 In another life, Gabrielle Union would have played Olivia Pope, the no-nonsense character created by Shonda Rhimes, who is a fixer in every way. In this life, however, around the time she auditioned for Scandal, Gabrielle Union got to learn of a different role, one in which she became synonymous; that of Mary Jane Paul on the BET series Being Mary Jane. Just like Pope, Mary Jane is powerful, independent, and in the limelight. She may not be in love with a president, but she sure does have one hell of a love life. Union brought Mary Jane to life so well, the role only but added to her scope of influence. If she'd held America's attention before, the world was now watching. Not only did she get a new audience, but bigger checks were also in the offing. With a business empire that includes apparel, books, clothing, and hair products, Union has capitalized heavily on her life as a public figure and brought the family with her. Young Kaavia, the latest to join the Union-Wade family, is already an author.
Union's rise to the top of the acting pool wasn't so easy a journey. In the beginning, she took on smaller roles. Her first appearance was on an episode of Family Matters, where she played the role of a girl at the mall. Between 1993 and 1999, Union appeared on a number of shows, including Saved By the Bell: The New Class, Moesha, Star Trek: Deep Space Nine, The Steve Harvey Show, and H-E Double Hockey Sticks. In a way, Union was more of a one-episode-wonder in the early stages of her career. It wasn't until 1999 that she appeared in her first movie, She's All That. The same year, Union appeared in 10 Things I Hate About You and Love and Basketball. A year later, she ultimately got the role that turned everything around.
Union's Breakout Role: 'Bring It On'
Union's breakthrough in the industry came in the form of Bring It On, a 2000 film. Film Critic Roger Ebert wasn't too pleased with the movie, as he wrote; " This movie wants it all. In addition to the sex comedy, the romance, the cheerleading intrigue, and the condescending treatment of the black school, there's also the big climax at the cheerleading competition, so that a movie that has exhausted every possible high school cliche can now recycle all the obligatory plot gimmicks involving the Big Game. Will our team, which used the illegal choreographer, win or lose? In a movie with a memory, it might lose, but short-term memory loss is a symptom of movies like this, and the choreographer, who was illegal to make a quick plot point, is long forgotten by the time the movie gets to the finals."
In Bring It On, Gabrielle Union plays Isis, captain of the Clover, a cheerleading team. On how she prepared for the role, Union mentioned a cheerleading boot camp that was carried out over a nine-day period. The days, Union said, were pretty intense. The team spent nine to ten-hour days learning the routines. The crew was also clear on not bringing in any doubles. Produced on a budget of $11 million, Bring It On raked in a total of $90 million at the box office. The role got her nationwide recognition, thrusting her into a higher rank career-wise. Union joined City of Angels and subsequently bagged more roles that came with even bigger paychecks. She had successfully broken the one-episode curse. At this point, all she had to do was maintain the climb. While she was thriving in her career, the same could not be said for Union's personal life.
Hitting Rock Bottom, And Bouncing Back Up
The meeting between Gabrielle Union and her first husband Chris Howard happened in 1999. Union and Howard would go on to date, and in 2001, the pair tied the knot. Speaking of her marriage, Union said there were a couple of red flags she ignored at the beginning that came to haunt her later. Fate had it that, five years after they got married, Union and Howard divorced after being separated for a year. The divorce, Union said, was public and humiliating. It carried with it a career setback that found Union in a place she called 'rock bottom.'
Competition in any business is needed and much required to keep people on their toes. In Hollywood, this is not an uncommon a thing. However, things can get heated really quickly, as it did with Union. In a sitting with Oprah and veteran actors like Phylicia Rashad and Viola Davis, Union revealed how caught up she was in the mean girl frenzy. This she gave in detail when she was accepting the Fierce And Fearless Award at the Essence Festival. " We live in a town that rewards pretending. And, I had been pretending to be fierce and fearless for a very long time. I was a victim masquerading as a survivor. I used to revel in gossip and rumors and I lived for the negativity inflicted upon my sister actresses or anyone whose shine diminished my own." Part of Union's speech read.
In order to step into the light, Union had to search within. Whether we like to admit it or not, our careers and relationships can only be as good as the security we have within ourselves. That means validating ourselves and approving of our strengths with the help of experts. Union's savior came in the form of her coach A.J Johnson. " I started doing the work on myself, and really wanting to be the woman I sort of dreamed. I had to examine all the choices I made as an adult, and what I liked and didn't like. There was a lot that I didn't like. " Union said. Together with Johnson, she became extremely honest with herself and did the inner work that made her the Gabrielle Union we see today. Through her social media, Union chooses to embrace other players in the game via her #WCW posts. She has built herself into an acting powerhouse with more accolades than we can count and has given us one of the best gifts of all: Shady Baby.