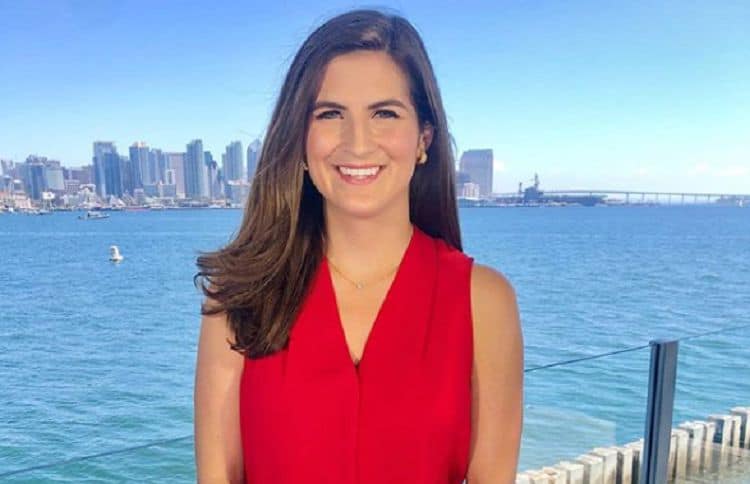 You probably don't need to watch CNN to know who Kaitlan Collins is. She's a news report and the White House Correspondent for CNN, and she's made some big headlines in recent years. She's had an impressive career despite her rather young age at this point, and we can say for certain she's a woman to watch. She's the kind of journalist who will not stop here. She's got a lot more to accomplish, and she's got a long way to go before she's done doing what she feels she needs to do. However, many people know very little about her personally. What made her who she is? And, more importantly, who is she?
1. She's From the South
She was born on April 7, 1992 (which means a Happy Birthday is in order this month). She attended high school in a small town call Prattville, in Alabama, but we aren't sure if she was born and raised here. She went to the Prattville High School, graduated, and then moved on to proudly call out Roll Tide. As a Florida Gator, it's difficult to write that, but we do have some solidarity with our fellow SEC fans. It is the best conference in the nation, after all.
2. She Was Busy at the University of Alabama
She didn't attend, work hard, and graduate. She did all of the above, of course, but she also joined a sorority. She was part of the Alpha Phi sorority, which is something she will remain a part of the rest of her life as a member. She graduated from 'Bama in 2014 with her degree in journalism and political science.
3. She Left for D.C. Quickly
Some people don't know what they want to do when they're in their early 20s, fresh from college with a degree in hand and their entire future in front of them. Kaitlan Collins is not one of those people. She bid Alabama farewell, and she left for Washington D.C. right after she graduated college.
4. Her First Job
In June 2014, not long after she graduated from college, she was able to land her first job. She worked as a journalist for The Daily Caller in the entertainment sector. Within three years of landing this job, she earned the title of White House Correspondent for the website, and she's been in the White House since.
5. CNN and Her New Job Controversy
Some of us aren't fans of CNN, and that's all right. However, even as someone who prefers a different news outlet, you probably heard what happened to her when she was hired by CNN as a White House Correspondent. After traveling with President Donald Trump to many locations for work, she was suddenly banned from a press conference after the Press Secretary said she was shouting questions and refused to leave when asked. She admitted to asking questions about Vladimir Putin prior to being banned from the conference, and her employer claims the ban was done in retaliation. Other media outlets stood by her doing this time, believing that it's a violation of free press, among other things.
6. She's Influential
And, not just because she's a journalist and we see her regularly. She's influential because she's been given that title on more than one occasion. She's the number 50 most influential person in the news media according to Mediaite, where she was named alongside journalists such as Jake Tapper. She's also a Forbes 30 under 30 in the Media category as of 2019. She's earned more influential recognition, too, but these are the ones that stand out the most to us.
7. She's Had Other Controversies in Her Life
Not too long after she landed her position at CNN, she was brought under fire for some old tweets that resurfaced. She was accused of using gay slurs on her social media account in the past, and she apologized for them. We've said this before and we will say it again: We believe when someone is young and impressionable and they make comments on social media, forgive them when they apologize years later after never uttering another slur. They were young, they were impressionable, and they were probably not in their right frame of mind and clearly not thinking straight when they said what they said. Let's let people make mistakes, mature and grow up, and then learn from their mistakes while offering them grace and forgiveness. Judge if they mess up again, okay?
8. She Comes from a Large Family
She is a girl who has three siblings, which makes her one of four. As the mother of four, I could have guessed without knowing that she is the oldest based solely on the fact that she is clearly driven and responsible. Our oldest is the same way. Kaitlan Collins has two younger brothers and a younger sister at home.
9. She's Engaged
She doesn't say much about her personal life, but she's rumored to be engaged to a man named Will Douglas. While she does work hard to keep her life and her relationship out of the press, she's been in it more than she probably cares to be in it for reasons unrelated to her job. She's been photographed out and about, among many other things. We hope that she's enjoying the wedding planning process, though we doubt she's got a lot of free time in the midst of what is currently going on in the world around us thanks to her job.
10. She's Private
When you choose to work in a profession that puts you in front of television screens on a regular basis, you sacrifice a certain level of privacy in your life. However, she's a young woman who does what she can to maintain some of her own life just for herself, and she says very little about her personal life in public. We know she's engaged to be married to a pharmacist, and that they've been together since at least 2016, allegedly, but that's all we know.