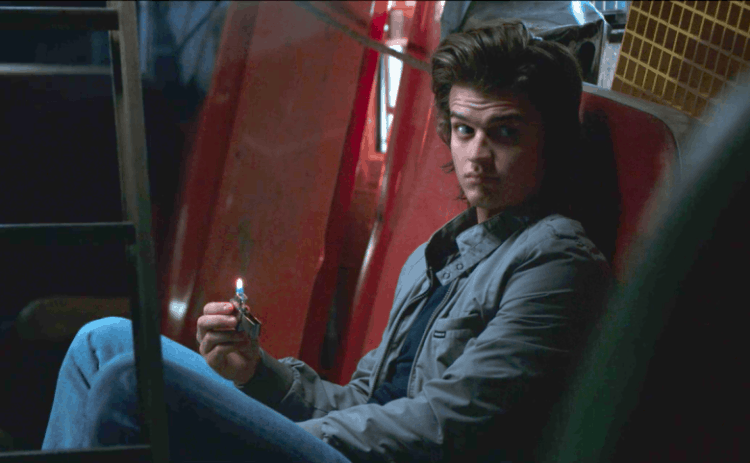 Joe Keery is an American actor who is known for his role as Steve Harrington on the popular television series "Stranger Things." Fans of the show have been thrilled with his performance and Keery has amassed a huge following who would like to know more about the talented actor. To satisfy this curiosity, here are ten things you didn't know about Joe Keery.
1. He went into the series "Stranger Things" as a seasoned professional
Joe Keery is enjoying an ongoing role in the series "Stranger Things" and even though this was his breakout role, it wasn't his first. He put in a great deal of time and effort in training as a professional actor. Prior to nailing his role as Steve Harrington, he actually did some work on a couple of other acting platforms. He appeared in the theatrical production "Spring Awakening" and "Angels in America" during his time studying to earn a degree in theater.
2. Prior to becoming famous, he appeared in television commercials
Here is a bit of trivia that not all of Joe Keery's fans are aware of. Before he landed his role in "Stranger Things," Keery worked as a brand commercial actor. You can probably find clips of his commercials for Kentucky Fried Chicken and Domino's Pizza on the internet. This was prior to 2016, and in addition to appearing in the commercials, he played minor part in the hit television shows "Chicago Fire" and "Empire"
3. He filled the role of Ferris Beuller in a Domino's commercial
Here is a novel fact that we previously didn't know about Keery. There were a series of Domino's Pizza commercials that re-enacted scenes from the original Ferris Bueller's Day off, and he's the actor who was substituted in the role of Matthew Broderick for the purpose of the commercial recreation of the opening sequence. To make this even more exciting, Alan Ruck also appeared in the commercial with him. For those of you who don't remember, Ruck played the part of Cameron in the unforgettable film.
4. He's a talented musician as well
Joe Keery, in addition to being a good actor is also a musician. He plays the guitar and sings for a band that is called Post Animal. The group performs psych-rock music. They're based out of Chicago and started out as a garage band. They released a full length debut album in 2015. Prior to joining Post Animal, Keery released his own music and at that time, he went by the name of Cool Cool Cool.
5. He's nothing like his character Steve Harrington
In real life, Joe Keery is just about the opposite of his character Steve on "Stranger Things." He doesn't have a huge ego, and he doesn't do a lot of talking unless he has something to say. He's known by the rest of the cast for being a sweetheart, even though Steve is a total jerk.
6. Joe Keery is an award winning actor
Keery has received nominations for his acting work, and he's even won an award for his stellar performance. He was nominated for the 2017 Screen Actors Guild Awards in the category of Outstanding performance by an Ensemble in a Drama Series for "Stranger Things. He won this award. He was also nominated in 2018, but did not receive that award, still, it's an honor to be on the list of actors considered.
7. Keery has an impressive CV
Joe Keery has appeared in 6 films and in roles in 4 television series. His career began with theater production roles in college, and a few TV commercials. He landed roles in the 2015 film "Henry Gamble's Birthday Party" as Gabe' in the 2016 movie "The Charnel House" as Scott' in "Slice" as Jackson, in "Molly's Game" as Cole all in 2017. He also appeared in Sirens" in the role of Scenester in 2015, followed by the part of Emmett in "Chicago Fire" and in "Empire" the same year and then he landed his breakout role in "Stranger Things" as Steve Harrington in 2016.
8. He debunked a popular fan theory
Joe Keery is a Ben Schwartz look alike. This is what kicked off the fan theory that he and Schwartz are blood relatives in real life. Although they were right about Jeal Ralphio Saaperstein being the son of Steve Harrington, Keery and Swartz both appeared on a talk show to let the world know that they're not relatives.
9. His fame has changed the way he shares on social media
Keery is still adjusting to the success of the series and the attention that he's getting for his role. He's been having a tough time learning how to gauge feedback, but he relies on his mother's opinions to help him with that process. All of the exposure he's getting has changed the way that he communicates online as well. He shared that he realizes that there are millions of people reading his posts so he's more hesitant now and he thinks about what he shares first, but he still enjoys using it for entertainment and enjoyment, according to Teen Vogue.
10. He's a native of Newburyport, Massachusetts
Joe Keery was born in Newburyport, Massachusetts and his real name is Joseph Keery. He's a real down to earth kind of guy and he hasn't felt the need to adopt a stage name for his acting career. He grew up in his home town, along with four sisters. He's the only boy and he's also the oldest. He moved to Chicago, Illinois, and as for his love life, he keeps this personal but he has dated Maika Monroe, a fellow actor.