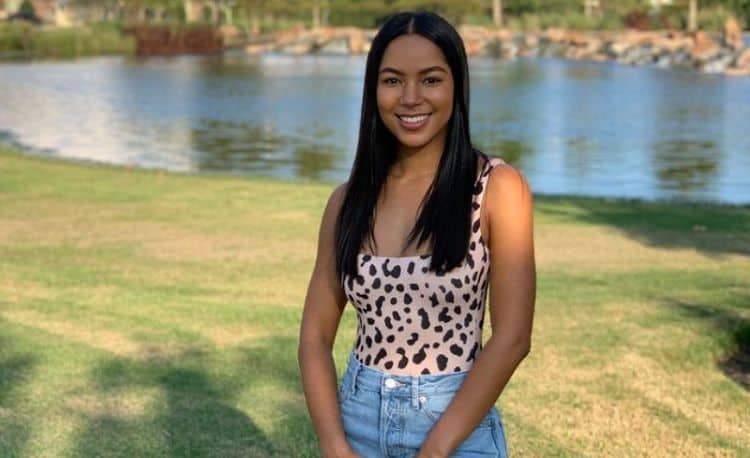 The desire for love is something that everyone has in common. But even though love is something that everyone wants, it's still surprisingly hard to find. Bri Springs is hopeful that her time as a contestant on The Bachelor will result in finding the love she's always hoped for. Although there are lots of people who are skeptical about dating shows, Bri is ready to put it all on the line in the quest to win Matt James' heart. We'll all have to tune in this season to see if Bri and Matt are able to make a love connection, but either way, watching their journey will certainly be entertaining. Keep reading for 10 things you didn't know about Bri Springs.
1. She's A California Native
Bri was born and raised in the San Francisco area, and as far as we can tell she still lives there today. Like a true California girl, you can usually find Bri somewhere hanging out by the water. Since Matt James is from North Carolina, the two will have to do some serious compromising on where to settle down if Bri were to win.
2. She Likes To Be The Dominant One In The Relationship
Relationship dynamics traditionally call for women to be subservient to their partners, but that isn't how Bri rolls. According to her official bio on the ABC website, Bri is used to being the alpha in all of her relationships and she's hoping to meet someone who won't be intimidated by that.
3. She Loves Being Outdoors
If Matt is looking for the kind of girl who isn't afraid to break a sweat and spend time in nature, Bri is already scoring some major points. She is a very active person and she loves being outside. Some of her favorite outdoor activities hiking, swimming, and visiting parks.
4. She Seems To Be A Private Person
When people sign up for reality shows, it's easy to assume that they are the kind of people who love to put their business on display. That isn't always the case, however. There are plenty of relatively private people who end up on reality shows, and Bri is one of them.
5. She May Be An Early Favorite On The Show
By the time you read this article, season 25 of The Bachelor will likely have already premiered, but even before the first episode there have already been lots of people suggesting that Bri will be one of Matt's favorite contestants. The fact that she's beautiful, drive, and smart make it easy to see why Matt would be interested, but as we all know, competition on the show can get a little fierce.
6. She Wants To Live in Kauai Some Day
Have you ever thought about your perfect place to live? Bri has, and it's a beautiful island in Hawaii. Eventually, Bri hopes to one day get the chance to move to Kauai and enjoy the relaxing island lifestyle. Hopefully this is something that Matt would be cool with, too.
7. She Has A Close Relationship With Her Mom
Despite the fact that we don't know much about Bri's personal life, one thing we do know is that she has a very close relationship with her mother. Bri's mother was a single parent and Bri is grateful for all the sacrifices her mother made so that she could be successful in life.
8. The Bachelor Is Her Only TV Experience
Even though The Bachelor is a dating show, there have been countless people who have done the show simply for personal gain. Instead of wanting to find love, they hope to find fame. That doesn't appear to be the case for Bri, however. As far as we can tell, The Bachelor is Bri's only TV experience – reality or otherwise.
9. She Works In Communications
Bri has found lots of success in her professional life and she currently works as a communications manager. While things have been going well for her on the work front, she's ready to have the same success when it comes to her romantic life. Hopefully her experience on The Bachelor will be just what she's looking for.
10. She Wants To Have Children
Deciding whether or not to have children is one of the most important decisions a couple can make together and it's an important thing for people to be on the same page about. Hopefully Matt wants to have children today, because Bri's bio on the ABC website makes it clear that she's hoping to have two or three kids one day.