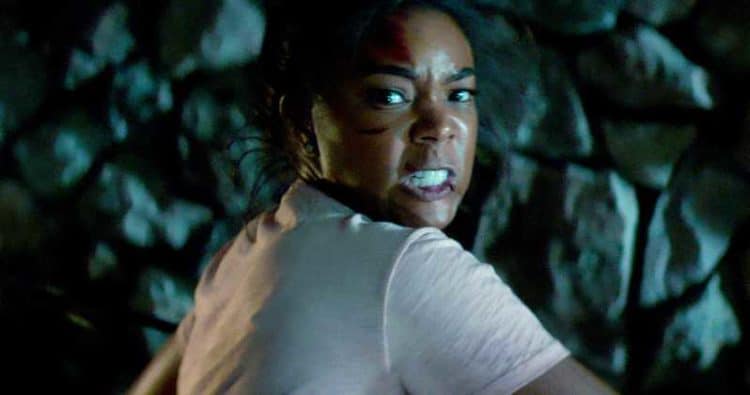 There was a time when Gabrielle Union was considered to be one of the most popular women in show business, and to be honest she hasn't fallen off the map or disappeared, but it's kind of evident that she's not in the spotlight quite as much as she used to be. That's kind of strange since she's proven to be quite effective on screen and has shown that she has the acting chops to make a lot of different roles work. There have been movies that she's starred in that have been less than stellar, but that's a fairly common occurrence in show business that shouldn't be a huge detractor to using an actress for one role after another. In fact given her bearing and her look it seems likely that she could fulfill a great number of roles that would be right up her alley and capable of keeping her in the limelight.
Here are five of her best movies.
5. She's All That
Teen movies were at one time a rather big hit with a lot of people since they seemed to get the idea of what teenagers were going through and, with some dramatization and over the top emotions and situations, made us laugh a time or two. She's All That was one of the stereotypical movies however where a lot of people aren't really as they seem to be and Gabrielle was proof since she was one of the popular girls that still had a lot of heart and was capable of accepting other people into her life when it was made apparent that they were willing to be receptive to change. In other words she was the pretty girl that knew how to treat people like human beings but was still considered as one of the more popular girls in school.
4. Breaking All the Rules
Relationships are tricky at any age it would seem, and Nicky and Evan seem to find this out when they part ways only for Nicky to end up with Evan's cousin Quincy, who didn't know who she was since she gave him a false name. When Evan tries to get back with her however he discovers that she and Quincy are seeing each other and goes off and finds another woman that he ends up marrying by the end of the movie, while Nicky and Quincy end up together and are on their way to Portland by train as the credits roll. It's a funny and engaging movie that somehow still has the ability to make your head spin.
3. Bad Boys II
Right away you know that Marcus is not the kind of guy to be trifled with when it's his family on the line and he feels stressed. He might not be as big as Mike or even as strong but when it comes to his family he's still not the most stable person. When it's evident that his sister is running the same case that he and Mike are on however Marcus can't help but feel overly protective of his little sister no matter that she's an adult and can handle herself. As they make their escape from a drug dealer's lavish home eventually, blowing it up in the process, she and Mike finally come to admit their feelings for each other and things just kind of progress from there.
2. Breaking In
One thing you don't do is stand between a mother and her children. It's been proven in nature and throughout history that this is a poorly planned move if one can't make it work or doesn't have the intelligence or lack of compassion to pull it off, and it's proven here as well. When Shaun and her family are separated and the robbers within her father's house threaten her kids she does whatever it takes to get inside and to take them out one by one as she seeks to keep them safe and get them out in one piece. This is the kind of story that a lot of people might think is a little over the top when it shows how far a mother will go for her children, but in truth, a lot of moms would go this far and further.
1. Bring It On
It's one thing to pay homage to another squad by performing one or two of their routines, but to rip it off entirely without anyone knowing initially is not only wrong, it's grounds for a beatdown when it comes to some folks. But despite Torrance not knowing that her squad was ripping off routines she did go along with it in favor keeping her squad happy, which was a huge mistake. Thankfully by the end of the movie Torrance and Isis finally gain a bit of respect for one another, and the matter of who's the best is settled.
It'd be great to see her in a blockbuster or two in the future.
Tell us what's wrong with this post? How could we improve it? :)
Let us improve this post!