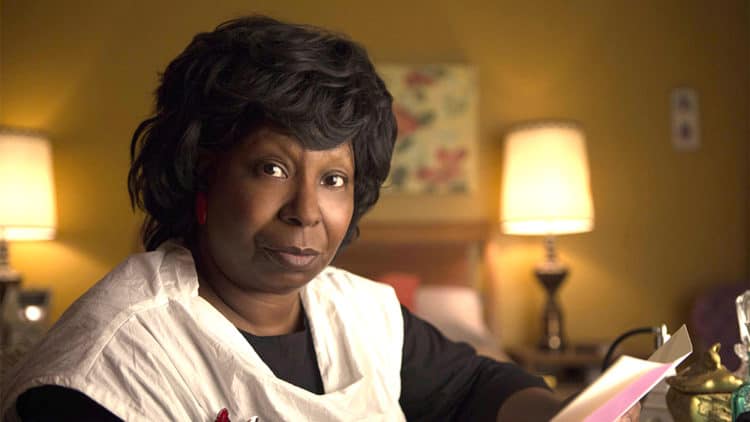 Longevity and consistency are two of the hardest things to come by in the entertainment industry, but Whoopi Goldberg has managed to find them both. She has had the kind of career that many entertainers can only dream of. Over the years she has shown the world that she is capable of doing just about anything. From comedy, to acting, to hosting , and writing, Whoopi has been part of dozens of incredible projects and she's never afraid to try something new. Most impressively, she is one of only 16 people to win an Emmy, a Grammy, an Oscar, and a Tony (EGOT). No matter what she's working on, Whoopi brings something fun and exciting to everything she does.
At this point in her career, she's been in at least one thing that almost everyone has enjoyed. But even after spending so many years in the industry and accomplishing so much, Whoopi is still thinking of ways to elevate her career. She is currently writing a superhero themed movie that might just change the way we all look at superheroes forever. Keep reading to learn more about Whoopi Goldberg's superhero movie.
How Whoopi's Superhero Movie Will Differ From The Rest
When most people think of superheroes, there's a pretty uniform image that comes to mind: brave, young, and strong. Whoopi's superhero will only have two of those characteristics, however. During an interview with Variety, Goldberg shared that she superhero movie she's working on will focus on an elderly Black woman as the superhero. She said, "Since I was a little kid, I've been obsessed with superheroes. They're all saving the earth all the time. But do you know who's really going to save the earth? Old Black women."
Apparently, the woman will discover the her powers late in life, and she will have to learn how to use them. Unfortunately, we don't have any details on what kind of powers the character will have or what kind of villains she will be fighting against.
Goldberg didn't go into any additional details about the movie and there's no information on when it will be released. That said, Whoopi's track record makes it clear that this is a movie we can all look forward to. Since the story is so unique, it will likely attract people who don't typically watch superhero movies which could be a great thing for the genre. When the script is done, it'll be interesting to see who is cast in the leading role. Most of Goldberg's fans would probably love to see her play the part.
Has Whoopi Written Any Other Movies?
Whoopi has done a lot of cool things throughout her career, but surprisingly she hasn't written any movies. She has, however, written for several TV shows over the years including The View and Strong Medicine. She is also the author of several books. With that in mind, it seems like it was only a matter of time before she decided to write a film. If you have to make a debut into the film writing world, I think we can all agree that starting with a superhero movie is the best way to do it. Plus, the entire genre has long been criticized for its lack of diversity. What better way to shake things up than with a character who holds three identities that we don't typically find in superheroes?
Although Goldberg's film will be up against some strong competition when it comes to superhero movies, her creativity and experience will easily help her stand out among the rest.
What Else Is Whoopi Goldberg Working On?
Once most people hit their mid 60s, retirement is the first thing on their minds. That's not true at all for Whoopi, though. She has her plate full and she's loving every minute of it. On top of her superhero movie, Whoopi is also working on some other cool things. She will be in the upcoming movie Sister Act 3 in which she will reprise her role as Sister Delores. She will also be producing a movie based on the tragic murder of Emmett Till which took place in the summer of 1955. On top of that, she will continue her role on The View and has no plans of leaving.
Even though her other endeavors sound exciting, if you're anything like me, you're looking forward to hearing more about this superhero movie she's working on. Hopefully, by the end of the year we'll get some more specifics on when we can expect the movie to begin production.
Tell us what's wrong with this post? How could we improve it? :)
Let us improve this post!