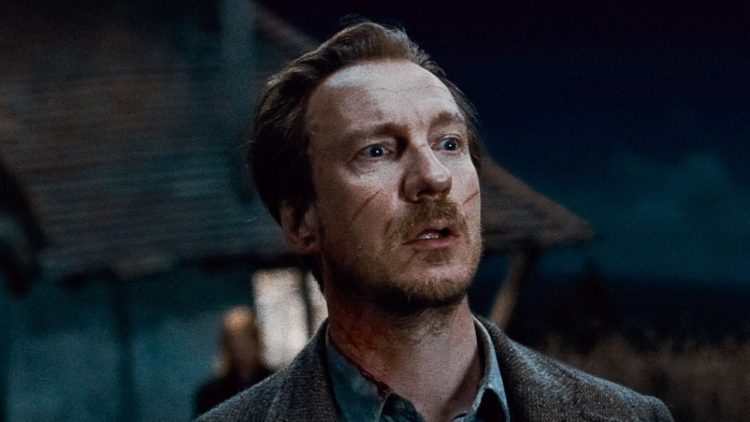 David Thewlis has been acting on screen for the last three decades. His resume reflects that of an actor who is extremely talented and versatile. He started his career in TV but has spent many years doing movie roles. Although he has almost 100 acting credits to his name, he is best-known for his role as Remus Lupin in the Harry Potter series. However, it looks like David Thewlis is about to be part of yet another successful film franchise. He has been cast in the next two upcoming Avatar films. Avatar 2 is set to be released in December of 2021, and all we can do is hope that COVID-19 doesn't impact the release date. Keep reading for 10 things you didn't know about David Thewlis.
1. He Used To Be In A Band
Becoming an actor wasn't something David Thewlis initially set out to do. Instead, he was a musician and planned on keeping it that way. When he was a teenager, he was a member of a band called QED. He eventually joined a band called Door 66 which is what ultimately brought him to London.
2. He's A Father
David is known for being a private person and he has been that way throughout his entire career. However, many of his romantic relationships have always found their way into the public eye. His relationship with actress, Anna Friel, resulted in the birth of his daughter, Gracie. He is currently married, but his wife's name hasn't been shared with the public.
3. He Was Once Banned From China
When David started his acting career, there's no way he could have imagined that it would eventually get him banned from China, but that's exactly what happened. China was so displeased with the way the country was depicted in the 1997 film Seven Years in Tibet that it banned Thewlis and several other people involved, including Brad Pitt.
4. He Almost Lost Himself While Filming Naked
Getting into character is a serious process that often requires actors to spend lots of time really becoming the person they're playing. While filming the 1993 movie Naked, David got so invested in his character that he almost lost himself. He told Independent, "I was so much in character, there was only one per cent of David still there. I wasn't in control of my body any more. That got scary.""
5. He Studied At The Guildhall School of Music and Drama
After things didn't work out with his music career and David decided to pursue acting, he knew he had to get serious about learning the ropes. He enrolled in the Guildhall School of Music and Drama in London where he studied acting. The school has produced several notable alumni including Orlando Bloom, Daniel Craig, and Ewen McGregor.
6. He Isn't Active On Social Media
Privacy is something that has always been important to David, and one of the best ways to ensure that his life stays private is to keep it off of social media. He doesn't seem to be active on any social media platform and that's probably just how he likes it. Although some people think being on social media is a must in order to have a successful career, David is proof that that isn't true.
7. He Was Initially Considered For The Role Of Professor Quirrell In Harry Potter
Before being cast as Professor Lupin, David had originally been considered to play Professor Quirrell. Missing out on the opportunity may have felt like a huge disappointment at the time, but everything worked out in the end. He turned out to be the perfect fit for the role of Remus Lupin.
8. He Likes To Play The Bad Guy
David has played a wide variety of characters over the years, but he has a special place in his heart for being the bad guy. He told Deadline, "I've realized over the years I either play very good people or very bad people, and I think I always enjoy the very bad people more."
9. He's An Author
David isn't just an actor, he's a creator and he loves expressing himself through the arts. He is also an author who released his debut work in The Late Hector Kipling in 2007. The book is a dark comedy that follows a fictional character named Hector Kipling.
10. He Directed A Short Film
In addition to his work in front of the camera, David also has some experience working behind it. In 1995, he directed a short film titled Hello, Hello, Hello which earned him a BAFTA nomination for Best Short Film. He also wrote and directed the 2003 film, Cheeky.
Tell us what's wrong with this post? How could we improve it? :)
Let us improve this post!