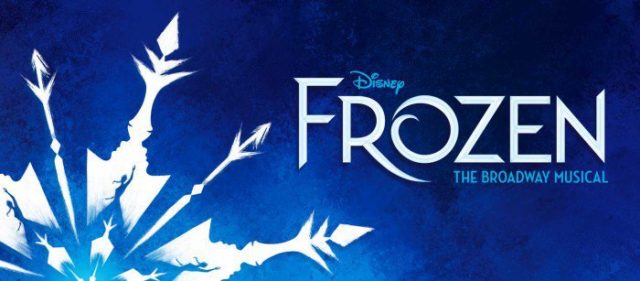 If there was ever a film meant to be made into a musical Frozen would be near the top of the list. The story, the music, and the feel of the film simply offer themselves up without question to the idea of Broadway, and there were probably dozens of women, if not many, many more, trying to audition for the roles of Anna and Elsa. The cast will undoubtedly be only the best that Broadway has to offer, and the look of the play will be so spot on you might believe that you're watching a different version of the movie. But the point is that Frozen on Broadway will be a smash hit no matter what.
Now that that's been said there are just a few issues that are in some ways understandable but are a bit problematic for diehard fans of the film. There are no casting issues to speak of really, the characters have been faithfully kept and there's no chance of disappointment when it comes to Elsa or Anna. But there are a few other issues that seem like they need to be discussed.
The rock trolls are getting cut of in favor "sexy" greenery-covered creatures.
First off, let's put it this way. The old legend of the Ice Queen is in fact one a time-honored favorite and is far different from the idea of Frozen. Secondly, Frozen, as it stands now, was created by Disney, you know, the kid-friendly corporation that loves to market anything it can? The idea that the rock trolls are anything but endearing to the crowd, which in many cases are children, is kind of ridiculous. Sure kids might ooh and ahh at different creatures, but let's face it, the sex appeal is going to be for the adults. This is an adult show we're talking about now if we get rid of the cute parts. Instead of a cute and touching scene we're now bound to get something far more serious and a lot less able to be understood by kids.
But the chances are you won't be taking your kids. Chances are, a lot of us won't even be going.
The ticket prices are a little insane.
Even for Broadway prices the ticket prices are out of control. They are still selling but only to those that can actually afford balcony seats at $10,000 a ticket. And even the orchestra seats are $5,000 a seat. So unless you're a millionaire that can afford to throw money into something like this the chances are you'll have to hear about it, read about it, or hope that Broadway markets a DVD of the show at some point and time. Otherwise you might want to save that money for a car or a few months worth of house payments. When the most expensive shows only come up to as much as $500 a ticket, if that, then it seems a little nuts to pay so much more.
There's no doubt that the show is going to be a hit. Frozen has been a huge production ever since it came out. Even the Disney on Ice versions have been largely sold out no matter where they go. Yes, it will be a big hit.
Save