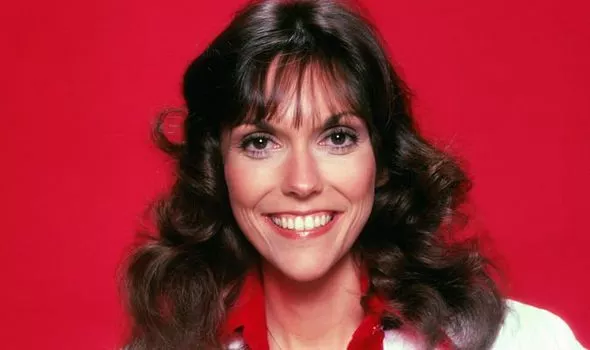 Karen Carpenter died too early at the age of 32, but she left behind a musical legacy that continues to thrive in an era of repetitive pop music. She brought to us songs that anyone in the world would be able to recognize, such as "Top of the World," "We've Only Just Begun," "I Won't Last A Day Without You," and "Sing." Paul McCartney once said Carpenter had the best female voice in the world, characterizing it as "melodic, tuneful, and distinctive." Writing about the life of Karen Carpenter, NPR emphasized the struggles she had to face behind the scenes. "Most of Karen's friends say that she was a goofy, fun-loving and caring friend — someone who craved stuffed animals and adored children. But she also had serious personal issues. She struggled to feel loved and accepted by her mother, who, by many accounts, was a stern and difficult woman. She also sought a sense of independence, and maybe even a reprieve, from her workaholic brother, who called all the shots and insisted on a grueling recording and touring schedule." Karen Carpenter's legacy is one that deserves a proper, major studio biopic. One was made a few years after she died, titled The Karen Carpenter Story. It doesn't hurt to revisit her life and legacy, however, with a modern-day biographical film starring the best actresses of today. In a hypothetical biopic about the singer, who should portray her on-screen? Here's a list of casting recommendations for who should play Karen Carpenter in front of the camera.
Emma Stone
Emma Stone is our frontrunner for actresses who should portray Karen Carpenter in a biopic. Aside from both figures having similar, wide-eyed features, making Stone an accurate physical representation of the singer, Emma also knows how to sing, having done so in the widely acclaimed movie La La Land. She also has some experience portraying real-life figures on screen. She's played the courtier Abigail Masham in the artsy movie The Favourite as well as tennis legend Billie Jean King in The Battle of the Sexes. Emma Stone has appeared in multiple blockbuster films, such as Zombieland and Zombieland: Double Tap, The Croods, Cruella, and The Amazing Spider-Man.
Anne Hathaway
Another actress who would portray Karen Carpenter excellently is Anne Hathaway. The actress has been able to prove her acting range time and time again, appearing in silly characters like The Princess Diaries to serious roles such as Interstellar. She has also been able to boast her singing chops in front of the camera, singing in Les Miserables and Ella Enchanted. Granted, she's no Karen Carpenter when it comes to singing, Anne Hathaway would still do a good job playing her in a potential biopic. Most recently, we saw Anne Hathaway in 2020's Witches, as well as 2021's Locked Down, which was shot in the middle of the pandemic. Hathaway has an upcoming project titled Armageddon Time, a movie that will also feature Anthony Hopkins and Jeremy Strong.
Amy Adams
Add Amy Adams to the list of actresses who would totally nail portraying Karen Carpenter on screen. She has, over the past few years, wowed fans with acting roles that gained her worldwide recognition. She most recently starred in Hillbilly Elegy, a movie that was panned but highlighted Amy Adams acting versatility. She was also in Arrival, The Woman in the Window, and Dear Evan Hansen. Amy Adams can sing, too, which should make her a leading contender for a potential Karen Carpenter biopic. She showcased her singing talents on The Muppets and Enchanted, which should make the singing parts of a hypothetical Karen Carpenter biopic a breeze for the actress. Amy Adams is set to appear in an upcoming sequel of Enchanted, titled Disenchanted. The movie will include her, alongside Patrick Dempsey, James Marsden, Idina Menzel, Maya Rudolph, Yvette Nicole Brown, Jayma Mays, and Oscar Nunez. In an interview with TimesTalk via People, Adams explained that her career shifted for the better when she decided to change her hair color. "Based on roles that I was getting, called in for, people were responding to certain types of characters with me as a blonde and the minute I went red, it was quirky and fun instead of flirtatious and dumb. It was great, I liked that. But in all seriousness, it's just hair color. It was really fascinating to see just one element of yourself change people's perception and that became a very powerful tool for me even in my acting." Her ability to shift her image should help her portray Karen Carpenter on screen if she is ever given the opportunity to do so.
Amanda Seyfried
Perhaps one of the best actresses to portray the legendary songstress is Amanda Seyfried. A classically-trained performer, Seyfried should be able to take on the challenges of portraying Karen Carpenter on screen, particularly the singing parts. Most people know Amanda Seyfried for her film debut on Mean Girls, but she has since moved on to more mature roles. She played roles in A Million Ways To Die In The West, Fathers and Daughters, and You Should Have Left. Seyfried also has a strong experience playing real-life characters in biopics. She portrayed the adult film actress Ada Lovelace in Lovelace as well as actress Marion Davies in Mank. She can hold a tune on camera, too, having performed hard ABBA songs in the movie Mamma Mia! and Mamma Mia! Here We Go Again. Seyfried is set to portray disgraced tech entrepreneur Elizabeth Holmes in the TV film The Dropout.
Krysten Ritter
Last on the list is Krysten Ritter. While her star power doesn't quite match the other actresses on this list, her talent should be more than enough to carry her if she's ever given the opportunity to portray Karen Carpenter on film. Ritter is most notably known for starring in her sitcom Don't Trust The B—- In Apartment 23. She is also a part of the MCU, having portrayed Jessica Jones in her own Netflix show, Jessica Jones. She was also a recurring character in Breaking Bad, a role she reprised in the TV film spinoff El Camino. While Ritter has not yet been given the chance to showcase her singing abilities in a project, she does have a band where she sings and plays guitar. That, plus her acting talent, should qualify her to play Karen Carpenter in a potential biopic.