April Bowlby isn't a household name, but she's delivered stunning portrayals in more things than you might realize. Although she's far from being considered an A-list celebrity, April Bowlby has starred in several popular TV shows that have helped elevate her industry ratings. Bowlby has featured in both film and television but has more of her works in television.
Although she has starred in recent TV shows, Chuck Lorre's sitcom, Two and a Half Men has been the game changer for her career. There's a lot more to April Bowlby than the characters she plays on screen. Here are 6 interesting things you didn't know about Two and a Half Men's, April Bowlby.
1. The TV Shows You Know April Bowlby From
Although her professional acting career began in television in 2004, April Bowlby's breakthrough role came the following year in 2005. Bowlby joined the cast of the CBS sitcom, Two and a Half Men. Bowlby was cast in a recurring role as Kandi in Two and a Half Men season 3.
However, the character was introduced as Kimber in her first appearance on the show. Kimber was Charlie's gorgeous but not terribly bright girlfriend. In later seasons, April Bowlby's character was renamed Kandi and became wife and then ex-wife to Charlie's younger brother, Alan Harper. April Bowlby is also popularly known for playing Rita Farr on Titans (2018) and Doom Patrol.
2. How April Bowlby's Got Started in Television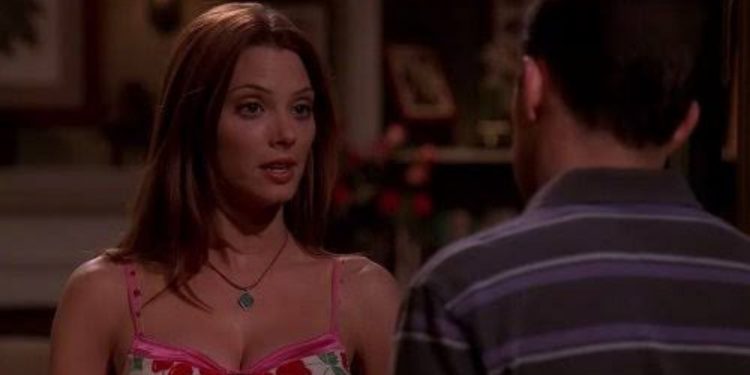 After graduating from Moorpark College in California, April Bowlby began her career in modeling. It was after establishing herself as a model, she chose to venture into acting. Not having the necessary experience and qualifications to work as an actress, she studied drama under Ivana Chubbuck. Ivana Chubbuck is a renowned American acting coach, who has a career in acting before becoming an acting coach. Some of her top-rated students in the industry are Jessica Alba, Jim Carrey, Halle Berry, Brad Pitt, Sharon Stone, Beyoncé, and Charlize Theron, amongst others.
3. April Bowlby's Movie Appearances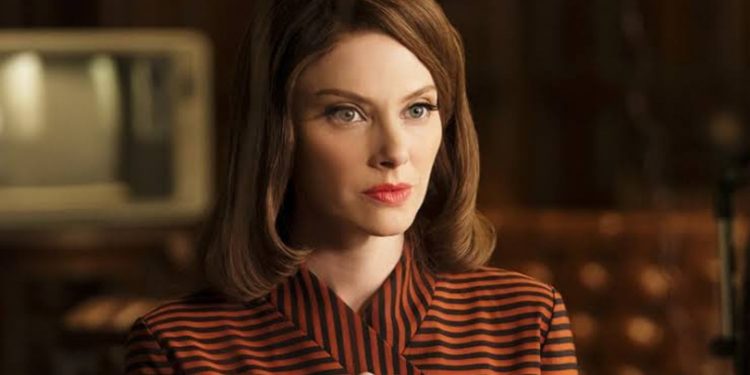 Away from television, April Bowlby has also done her fair share of acting in film. She has about five credited works in film. She made her film debut in 2008 in Dennis Fallon's drama, All Roads Lead Home, playing the character of Natasha. Bowlby's last credited movie was the 2021 British Christmas comedy, Father Christmas Is Back. In the movie, Bowlby played the role of Jackie.
4. April Bowlby Played A DC Comics First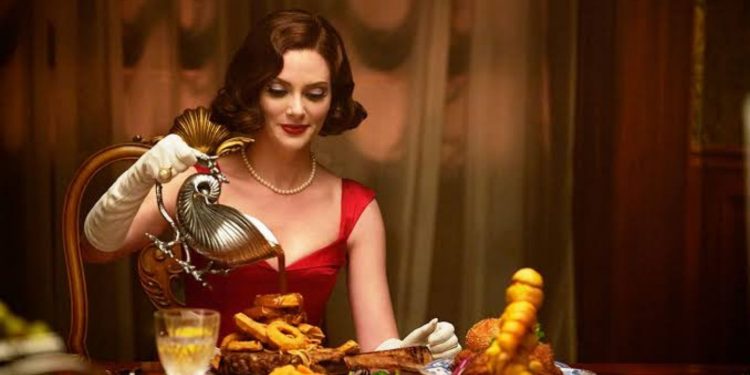 April Bowlby made history as the first person to be cast to play the live-action superheroine, Elasti-Woman. The character is part of DC Comics superheroes, especially in the Doom Patrol comic books. Up until April Bowlby took on the role, the character has only appeared outside the comics in cartoon television shows and films.
Elasti-Woman, otherwise known as Elasti-girl, is known for her supernatural abilities of size-shifting, elasticity, and regeneration. Bowlby first played the character in the DC Universe and HBO Max series, Titans. Bowlby reprised the role in the series Doom Patrol. In her everyday life, Elasti-Woman is known as Rita Farr.
5. Other TV Shows April Bowlby Was In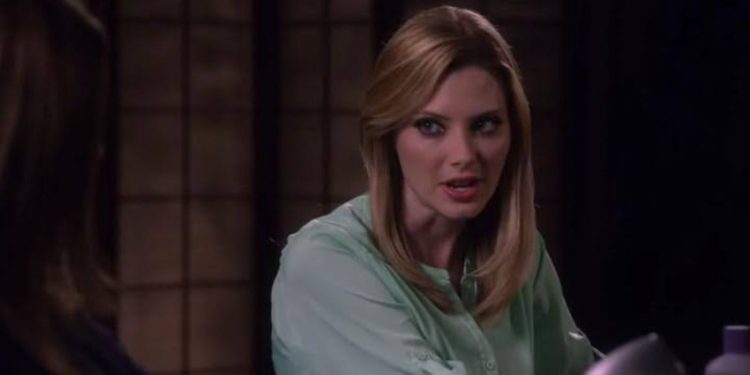 Besides her popularity from the roles played on Two and a Half Men, Titan, and Doom Patrol, April Bowlby has also starred in other TV shows. Before joining the cast of Two and a Half Men, Bowlby starred in single episodes of CSI: Crime Scene Investigation and CSI: NY in 2004 and 2005, respectively. Bowlby also played Meg on four episodes of How I Met Your Mother.
Bowlby played Stacy Barrett in Lifetime's fantasy TV series, Drop Dead Diva. In 2015, Bowlby was on the episode "Cheeseburger Salad and Jazz" on the CBS sitcom Mom. April Bowlby guest-starred as Rebecca on a single episode of The Big Bang Theory in 2017.
6. April Bowlby is Married To A Filmmaker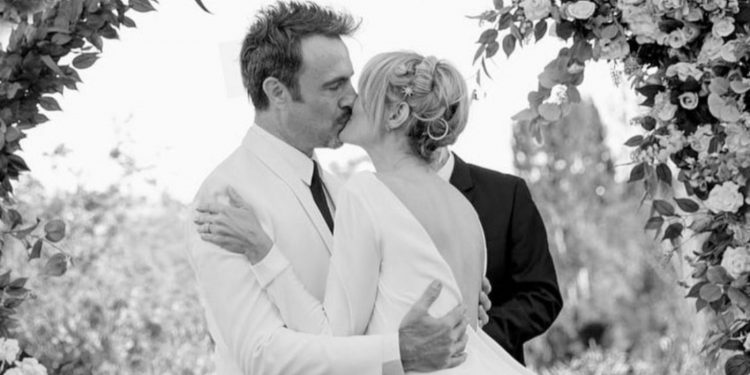 In December 2020, April Bowlby married filmmaker Matthew Cooke in a low-key ceremony. The couple had a baby together in 2022. Bowlby's husband, Matthew Cooke is a writer, producer, and director. His notable works include How to Make Money Selling Drugs and Survivors Guide to Prison.
Read Next: 10 Interesting Things You Didn't Know About Natalia Dyer