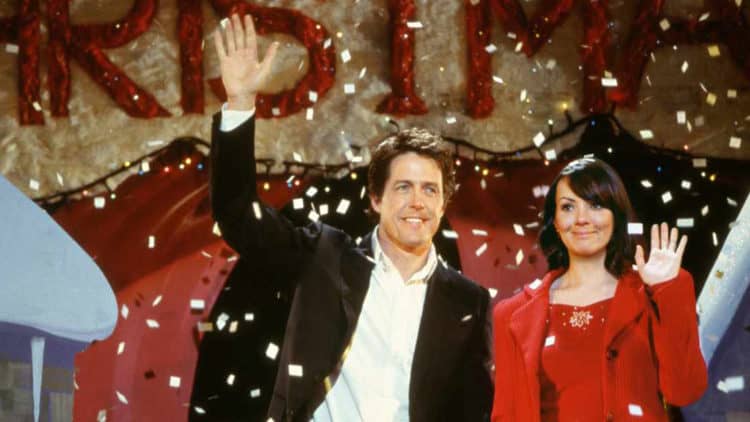 With Christmas around the corner, watching romantic Christmas movies with your friends or your significant other might be on your holiday agenda. A bunch of Christmas movies is available to watch on various streaming platforms such as Netflix, Hulu, and HBO Max. You can check the newly released romantic Christmas movies or you can always revisit classic ones. To help you plan your romantic Christmas movie binge-watching, here are five movie recommendations that you can include in your list as you cozy up with your loved ones for the holidays.
A Castle For Christmas
The Netflix original A Castle for Christmas, directed by Mary Lambert, stars Brooke Shields and Cary Elwes in a rom-com film set in Scotland. The story follows best selling-author Sophie played by Brooke Shields who escapes a scandal by traveling to Scotland. She falls in love with a castle located in his father's ancestral village which is now owned by an ill-tempered duke played by Cary Elwes. Despite the movie having plenty of cliché moments, Variety shared a review of the film saying, " Despite its smattering of shortcomings, A Castle For Christmas is gently disarming, heartening, holiday-themed escapism that's as satisfying as a cup of hot chocolate on a cold winter's night." They added, "It's refreshing to see a sweet love story revolving around a couple over the age of 50. Lambert brings an assured sense of introspection and nuance to the narrative while bestowing it with an endearing effervescence."
Happiest Season
This romantic comedy movie released by Hulu at the height of the pandemic focuses on the story of a longtime lesbian couple Abby (Kristen Stewart) and Harper (Mackenzie Davis), who spend the holidays with Harper's family. The couple faces a dilemma in their relationship when Abby discovers that Harper hasn't come out yet to her family. The film is directed and co-written by Cela DuVall and also stars Alison Brie, Aubrey Plaza, Daniel Levy, Mary Holland, Burl Moseley, Victor Garber, and Mary Steenburgen. The Guardian published a review of the film saying, "Happiest Season exists within a well-worn framework but still feels fresh, a sprightly and substantial comedy that will be an immediate addition to the Christmas movie rotation for many."
Holidate
Singletons who dread an earful from family members during the holidays will relate to the romantic comedy film Holidate, which you can stream on Netflix. The great chemistry between Emma Roberts and Luke Bracey is embodied in a story of two strangers, cool-girl Sloane and handsome Aussie Jackson, who came up with an agreement to be each other's platonic date for all the holidays of the year while they are single. The film also stars Jake Manley, Jessica Capshaw, Andrew Bachelor, Frances Fisher, Manish Dayal, and Kristin Chenoweth. The pretending-to-be-together scenario in rom-com movies is definitely not new but Holidate is a charming light film to watch for the holidays. Variety reviewed the film saying, "Holidate won't change your mind about the tread-worn challenges of romantic comedies, but its leads leverage their charms nicely."
Let It Snow
The teen romantic comedy Let it Snow, available on Netflix, is based on a book of the same name featuring three stories, written by John Green, Maureen Johnson, and Lauren Myracle. The movie is directed by Luke Snellin with a screenplay by Kay Cannon, Victoria Strouse, and Laura Solon. The film follows the lives of a group of high school seniors whose stories are intertwined as a snowstorm hits their small town on a cold Christmas Eve. Some of the main cast include Isabela Merced, Shameik Moore, Kiernan Shipka, and Odeya Rush. In a film review published by The Guardian, they shared, "Let It Snow is a prime example of what happens when the Netflix algorithm machine spews out something that actually feels like a real movie. It ticks all the right buzzword boxes for the platform (YA, Christmas, romcom, cast filled with recognisable faces) but does so with such ebullience that you'll fail to notice, or at least care about, the many strings being pulled throughout."
Love Actually
You can't go wrong with the holiday rom-com classic Love Actually. Despite mixed reviews during its initial release, the film has become a true-blue Christmas movie staple and this feel-good film, written and directed by Richard Curtis, features an ensemble cast. If you've watched the film before, you might not consider the movie as a romantic one, but how the movie tells a story about love set during the holidays is worth the watch to warm your heart. The movie tells nine different stories showing different aspects of love which are interlinked as the stories progress. The stories include David (Hugh Grant) as the newly elected British prime minister who falls for the junior staffer (Martine McCutcheon), a crime novelist (Colin Firth) and his Portuguese helper (Lúcia Moniz), graphic designer (Laura Linney) and her long time crush colleague (Rodrigo Santoro), husband (Alan Rickman) and wife (Emma Thompson) dealing with a marital struggle in their midlife, widower (Liam Neeson) and his stepson (Thomas Brodie-Sangster), bride (Keira Knightley) and her husband's best friend (Andrew Lincoln), an elderly rocker (Bill Nighy) and his manager (Gregor Fisher), body doubles (Martin Freeman and Joanna Page) who meet while filming on an erotic movie set; and Colin Frissell (Kris Marshall) who is convinced that his Britishness is an asset and goes to America to woo American girls. Love Actually was a box-office hit, grossing $246 million worldwide and has received a nomination for the Golden Globe Award for Best Motion Picture – Musical or Comedy. An article published by The Guardian talked about how the film has become a classic Christmas movie. "It is the Christmas movie that devours all other Christmas movies. No longer can it be merely enjoyed for what it is – a couple of hours of well-meaning, gently funny sentimental gubbins with an all-star cast. Love Actually has become the transitional object for a generation of cultural commentators, the site of a thousand unconscious projections, the Lacanian mirror stage of pop-culture journalism."
Tell us what's wrong with this post? How could we improve it? :)
Let us improve this post!