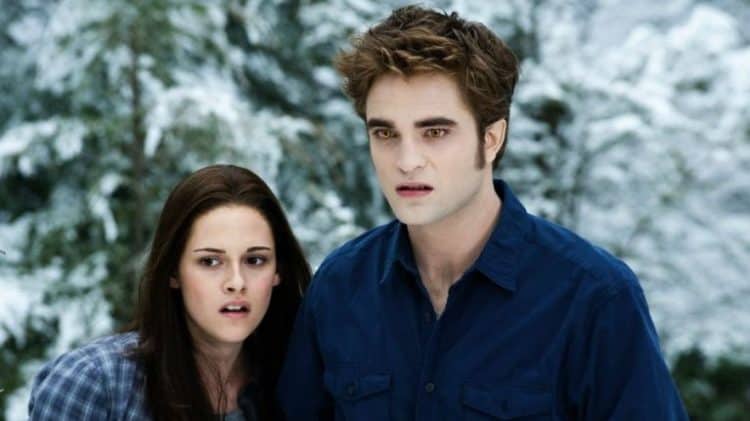 Actresses who start out their Hollywood journey at a young age oftentimes miss out the opportunity to elevate their careers further. Some have fallen prey to addictions, while others have been boxed into playing certain types of roles. Luckily, this has not been the case for Kristen Stewart. The actress started acting at the age of 12, and has since gone through leaps and bounds in her career. She may not have been able to evade certain controversies through the years, but she was able to rise above them all, and come back even stronger than ever. The public has grown to understand her stoic nature and mysterious appeal. Her unpredictability has also added to her appeal. We don't know what she's going to do next.
From Child Star to Major Movie Star
Stewart has already shown huge potential from a young age. She first gained notice for her role in David Fincher's thriller, the Panic Room, as she starred alongside award-winning actress, Jodie Foster (The Silence of the Lambs). There were other diverse roles that came along the way, but the one that propelled her to stardom was her portrayal of Bella Swan in The Twilight Saga film series. This film franchise was adapted from the bestselling young adult novels by Stephenie Meyer, which revolved around the epic love story of Bella, a mortal, and Edward Cullen, a vampire, portrayed by Robert Pattinson (Tenet). Teens all over the world went crazy over their unique love story that went against all odds. All five films broke box office records, and garnered a cult following, which even grew bigger after Stewart and Pattinson confirmed their real-life romance. The relationship may have ended after a couple of years, but the level of fame the two stars achieved was unprecedented. This is not to say though that Stewart's Hollywood journey has been smooth sailing all along. There were a couple of hits and misses that are pretty much part of a rising star's career. Her breakthrough role in The Twilight Saga just served as a stepping stone for a whole lot more of doors to open for Stewart, who was able to carefully showcase her talents, and prove to the world that she was much more than her teenybopper roles. Her rise to fame was a slow burn that just got better in time. Good things take time, and Stewart is here to prove that the wait has been worth it.
Evolution at its Finest
We've seen different versions of Stewart throughout the years, yet she is still able to catch us off guard every time. There was also a moment in her career when she shied away from big-budget films in favor of smaller independent productions. This just goes to show that she is in for the craft and self-fulfillment rather than the fame and fortune. Her repertoire has expanded to cover film genres of all sorts, and the timid and awkward actress we were so used to seeing has turned into a capable actress, who is able to handle more challenging roles. Out of all her projects, the most noteworthy would have to be Pablo Larraín's biographical drama, Spencer, wherein Stewart plays the role of Princess Diana. Her portrayal has since garnered critical acclaim, and major award nominations seem to be within reach. Princess Diana, who is also known as "The People's Princess", has been portrayed in various films and television shows in the past, the bar is already set so high. It's a controversial role to portray, and an even harder character to interpret.
It's evident that Stewart put her heart and soul into the role. Her transformation has been remarkable, and her resemblance to the famed Princess, uncanny. The film is another major milestone in Stewart's career, and one that intends to reap her a lot of benefits. The evolution of Kristen Stewart has been a sight to see. She is proof that it's never too late to break out of stereotypes, and how good things can stem from pursuing your passion. A lot of opportunities are wasted on actors who let other peoples' judgement dictate the course of their career. There's also a downside from being too calculated. Stewart's carefree and fearless attitude has allowed her to get out of her comfort zone. She could have easily wallowed in her success from The Twilight Saga, and relied on the safer roles that could amass her more box office success, but she chose to take the road less traveled. It's a class act, and one that deserves all the accolades and attention she has been getting. It has been one heck of a ride, and we're here to see it through.
Tell us what's wrong with this post? How could we improve it? :)
Let us improve this post!