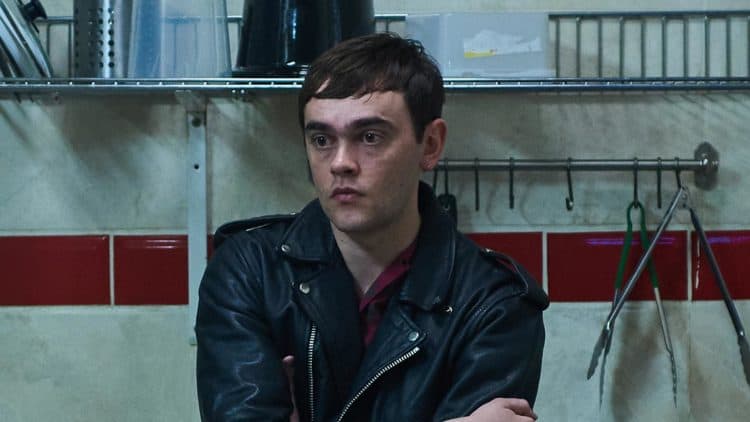 With a decade of on screen experience on his resume, Brian Vernel is working towards establishing himself as one of Scotland's most talented actors. His career consists of a wide variety of roles and he has shown that he has the versatility to act across multiple genres. From the big screen to the small screen, Brian knows exactly what to do to keep viewers engaged. He is most recognizable from his role in shows like The Last Kingdom and Gangs of London. He also appeared in the 2015 film, Star Wars: Episode VII – The Force Awakens. There's no doubt that there will be even more impressive roles from Brian in the years to come. Keep reading for 10 things you didn't know about Brian Vernel.
1. He Didn't Get Into Acting Until High School
In the acting world, some people will consider you a late bloomer if you didn't discover your love for acting around the same time you learned how to talk. With that being said, Brian got into acting a little later than some. He did some acting in high school, but wasn't looking at it as something that could be a career. After high school, he began to consider it more seriously.
2. He Is A Formally Trained Actor
Brian was accepted into drama school when he was 20-years-old. After spending one year at Glascow University he began his studies at Royal Conservatoire of Scotland. The school has a long list of notable alumni including James McAvoy, David Tennant, Alan Cumming.
3. His Early Acting Credits Were Under A Different Name
These days, Brian is known to the world as Brian Vernel, but that wasn't the case at the start of his career. According to his page on IMDB, his first acting credits were listed under the name Tom Vernel. We weren't able to find any information on why he began using a different name or which one of these names is his 'real' first name.
4. He Has Theater Experience
Not only does Brian have a nice on screen resume, but he also has a lot of theater experience. In fact, some people may be surprised to know that he's actually been in more than a dozen stage productions including Certain Young Men – Queer Theatre at the National Theatre.
5. He's In A Relationship
Brian is the kind of actor who doesn't like to spend much time in the spotlight or in front of the camera if it isn't about his work, so it's not surprising that there isn't a lot of information out there on his personal life. Based on his Instagram posts, however, he does appear to be in a relationship although he hasn't tagged his girlfriend in any of their pictures.
6. He Likes To Travel
Brian's career has taken up a lot of his time, but he still likes to enjoy the free time he does get. One of his favorite ways to do that is by traveling. He has visited several countries including Barbados, Denmark, and Sweden. He has also traveled extensively throughout the UK.
7. He Participated In Blackout Tuesday
Race relations in the United States have been tense since the country was founded. Several times throughout history, that tension has reached a boiling point, and 2020 was one of those times. After several unarmed Black people were killed at the hands of police, protests broke out throughout the country and even other parts of the world. Brian showed his support for the Black Lives Matter Movement by participating in a virtual show of solidarity called Blackout Tuesday. On June 2, people were asked to upload a black square on social media to show they stand with the fight to end racism.
8. He's A Star Wars Fan
Being cast in Star Wars: Episode VII – The Force Awakens was a dream come true for Brian in more ways than one. Not only was it a huge opportunity for his career, but as a lifelong Star Wars fan himself, it was a bit of a full circle moment to be included in the legendary franchise.
9. He Enjoys Playing Soccer
We weren't able to locate any information on whether or not Brian has ever played soccer competitively, but it does look like he enjoys playing for fun. He is also a fan of the sport and enjoys going to live matches whenever he gets the chance. It's unclear which team is his favorite.
10. He Likes To Meditate Before Performances
Like most people, Brian feels a little bit of nerves before he does live performances. He told The Culture Whisperer, "When I was younger, I used to have to get myself into a place where I was quite hyped up before going on sage, but now I'm slightly older, I feel I actually do my best work when I'm relaxed and calm. I've got a meditation app which I use to try and suppress nerves."
Tell us what's wrong with this post? How could we improve it? :)
Let us improve this post!