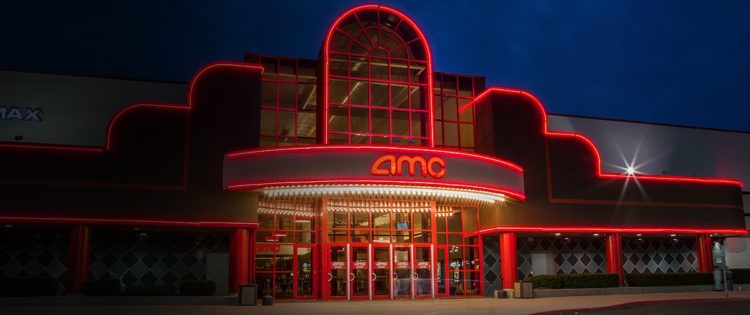 One thing that Kevin Burwick of MovieWeb has said that makes sense, among other things to be certain, is that the movie industry will have to adapt. This is coming on the heels of AMC and Regal Cinemas, as well as many other small theaters to be sure, having to close down by government mandate to help contain the spread of COVID-19, as social distancing is now becoming the norm among Americans as people are being urged to stay at home and only go out as needed. If anyone's looked around however, life is still going on, albeit without continual trips to the theater, the bar, the gym, or to various other places that have been deemed as less than safe when it comes to the virus. If one can believe it, the virus has even managed to cancel jury duty, something that usually takes a monumental effort to occur. When it comes to theaters however, one can't help think that two to three months with their doors closed will be enough to tank those businesses that aren't suited to take this kind of loss, especially those that have been hanging on by a string for years before this point. Big chains such as Regal and AMC might be able to weather this time with a great deal of loss but enough left to recoup if and when things are allowed to return to normal. But like it or not, the movie industry is going to have adapt and change as it's been trying to do already.
While even that might not be enough, the effort is being made since movies such as The Hunt, The Invisible Man, and several others are coming to the audience early on digital and can reportedly be rented for around $19.99 for a two-day rental. Travis Clark of Business Insider has more on this. If anything needs to change however, THAT might need to since the studios are looking to get their money back on these movies, but realizing that the average moviegoer might not be able to afford that kind of money for a two-day rental could be a hard truth that the studios have to face since at this time a lot of people are already looking at being out of work and will need to go on unemployment, which as many know is not always bound to pull in nearly as much as is needed to maintain the lifestyle of a family or even an individual. Obviously it's not meant to as it's relief when a person is without work and, hopefully, seeking work to sustain themselves and their dependents, if they have any. Even the stimulus payments that have been a subject of newscasts as of the last couple days wouldn't be enough to help people justify renting movies for such a price.
But the truth is that the studios will have to find a way to recoup their losses since the box office numbers have plummeted and will only continue to do so as theaters shut down and an alternative needs to be found. For some this might appear fortunate since it could mean that a lot of studios with movies needing a release to the people could relent and send them straight to digital or streaming since with a two or three month drought in place when it comes to theater play, they'll be needing to find a way to recapture at least some of their losses. The only problem with sending the movies to streaming is that several people are now weighing whether or not they can afford the streaming services they have as well, and if prices were to raise yet again to accommodate the studios' need to gain back their losses then it's likely that the number of subscribers might find that their old DVD or VHS collections look far more appealing considering that they're free. So with the theaters closing, and possibly going out of business for good in many cases, it's likely that Hollywood will have to sink to a level that won't afford it the kind of budget that has been so prevalent throughout the decades. But if you believe it will come to that, without Hollywood studios putting up one helluva fight to get their money back, then you haven't been paying attention to the industry that long. Dana Feldman of Forbes has more to say in her own words.
It might be worth warning people to get ready for some price gouging, but it might also be worth reminding Hollywood that they exist at the behest of the fans that help them to remain popular and desired. While we value our entertainment and want to see it continue, a lot of people are likely to at least think of reminding the Hollywood elite that the comfortable padding that rests in their many scattered bank accounts is bound to take a hit since the people want to see them and enjoy their movies, but they don't want to be gouged for their last penny just because the millionaires feel the need to get paid, even in a time of crisis.