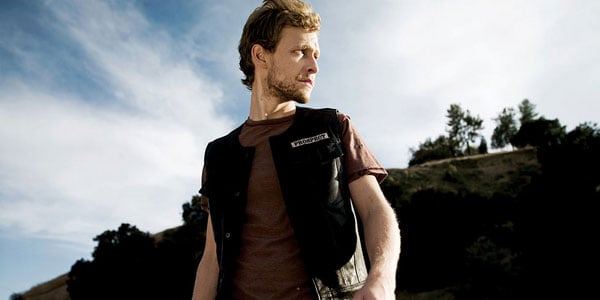 Suicide is a growing mental health problem in the United States, especially among young people and people over the age of 50. When it comes to actors and actresses who commit suicide, more than a few people wonder how such a decision could be made given they had what many people seek — fame and fortune. Though how much money makes someone rich is a personal opinion, the fame of an actor or actress is pretty clear. This list gives many reasons for the circumstances that led to the suicide. In some cases, the suicide is unexplained, or even questionable. It shows that suicide is a complex problem while at the same time always having a tragic ending. Life is all we know, and the effects of a suicide ripple through the acting community, family, friends, and fans.
1. Dana Plato
Plato is an example of the dangers of being a child star. Playing the character of Kimberley Drummond on the TV sitcom Diff'rent Strokes, her career began at the age of 14 and she was the favorite character of many viewers. After the series ended, Plato tried to get work as an adult star, including modeling for Playboy, but never achieved the same success. Misfortune would follow her, as shortly after her divorce from Lenny Lambert her accountant would abscond with the lion's share of her money. The search for the accountant turned up empty, Plato was left with $150,000, and things continued to go downhill. In 1999, she committed suicide by poisoning herself with an overdose of prescription meds. Ironically, her son, Tyler Lambert, would also commit suicide on the exact same day in 2010.
2. Robin Williams
Comedian and actor Robin Williams was one of the most well-known and successful comedians of his time. His life followed the textbook path to stardom for an up-and-coming comedian — from local bars to a major TV role (Mork and Mindy) to HBO specials, and finally to becoming a major movie star. He had suffered from depression in the later years of his life, and there were reports he was suffering from a mental disorder in addition to depression that led to him hanging himself at his California home in Paradise Gay in 2014. The tragedy is that a man who spent most of his life making people laugh was filled with a sadness we could not see or understand.
3. Lucy Gordon
Not a household name in the United States, Lucy Gordon had played in the movies Spider-Man 3 and Serendipity after converting her modeling career to acting. Born in England, Gordon moved to New York to advance her career, then later moved to Paris, France and lived with her boyfriend, cinematographer Jérôme Alméras. Her suicide was accomplished by hanging, and there is no doubt this was suicide because she left behind two suicide notes. One note of sadness that follows her death is that as clear as her intentions were, the reasons remain unknown. She had just completed a movie to be released, Gainsbourg.
4. Marilyn Monroe
In Hollywood, the name Marilyn Monroe is synonymous with "blonde bombshell" and she is one of the few women who is immediately connected with the stereotypical idea of how to be successful in Hollywood by being a dumb blonde. Though her career peaked in the 1950's, the stereotype continues to this day. Through stardom and marriages to two major celebrities, she continued to try to escape the stereotype by acting in dramatic movies instead of comedies that grossly underpaid her and limited her acting career. Before her death she had been seeing a psychiatrist and was given anti-depressants to stabilize her mood swings. She was found dead after locking her room and taking what was a lethal combination of prescription drugs in 1962. Despite the evidence, the Los Angeles coroner had labeled her death as a "probable suicide."
5. Freddie Prinze
Freddy Prinze is the father of Freddy Prinze Jr. who was known to millions of TV viewers in the series Chico and the Man. He had a long history of depression, managing it through his early successes. However, his success was combined with a troubled marriage, a marriage he wanted desperately to keep together. His efforts were wasted as his wife filed for divorce in 1976. Several weeks later, in January of 1977, Prinze shot himself in the head in front of his business manager. There were rumors that it was an accident because Prinze was known for joking around, playing Russian roulette, but a suicide note quashed those rumors. Later, it would be revealed that before he shot himself, he called family members to say goodbye. He was 22 years old.
6. Johnny Lewis
The Sons of Anarchy star is known to fans as Kip "Half Sack" Epps in the A&E series. However, his acting career began at the age of 16 with parts in 7th Heaven and Malcolm in the Middle. But his success was clouded by what one of his lawyers had said was a psychosis and an inability to make clear-headed decisions. He had substance abuse problems, but the autopsy revealed no drugs in his system. This is a suicide that falls under the "questionable" category as Lewis was found dead after jumping from the roof of his home. The police had found his landlady, 81, and her cat both dead in the house. Lewis had a number of run-ins with the law prior to his death, and many people believe his psychosis was connected to his suicide.
7. Margaux Hemingway
Margaux Hemingway's major film appearance was the movie Lipstick which has gained a cult following since its release in 1976. She was the granddaughter of the famous writer Ernest Hemingway, who had died by committing suicide when she was only 7 years old. Margaux's life had been riddled with issues of depression and drug addiction, including two failed marriages. She had been found dead after taking an overdose of barbiturates — just one day before the 35th anniversary of her grandfather's suicide. The pattern of family suicides continues with Hemingway's death, and she was characterized by her own family as someone who was a very angry woman. The family initially rejected the reports of her suicide, but in 2005 her sister, Mariel, admitted they had accepted the harsh reality.
8. George Reeves
George Reeves was perhaps the first TV star to have to deal with being cast-typed into a starring role. He was the original TV Superman, and had been primarily raised by his mother, his father leaving him shortly after his birth. He would never see his father again. The TV series, The Adventures of Superman, was a success but after two years he, like Marilyn Monroe, wanted to pursue other acting roles. Unlike Monroe, producers of the show tried to find a replacement so Reeves could move on, but were not able to. His 1959 suicide is somewhat controversial because while the evidence about his suicide, shooting himself in the head on the side of his bed, fits in with the event profile, most of the people present at the house where Reeves killed himself were very drunk. The police were not able to get meaningful testimony from any of the guests.
9. Gia Allemand
Known primarily for her appearance on the reality TV show The Bachelor, Gia Allemand committed suicide by hanging herself in 2013. She may be considered to be a child star (though she was unaware of it at the time) because she was featured on Gerber baby TV commercials. She did pursue modeling prior to acting, and was prepping herself by taking acting classes. So what happened that would cause such potential to come to an abrupt end? Her boyfriend, NBA player Ryan Anderson, had told her that day he didn't love her anymore. This is according to police interviews with Anderson, who said they had an argument because she suspected him of infidelity. Despite what the popular media wants you to believe about moving on when someone breaks up with you, some people are simply more fragile than others.
10. James Whale
James Whale is a name associated with the early days of Hollywood, and though you may not recognize him you are likely to know of his movies: Frankenstein, The Invisible Man and Bride of Frankenstein. Most of the suicides on this list were the result of mental illness, whether it was temporary or permanent. Depression plays a large role as well. But in the case of Whale, it may be seen as an act of self-euthanasia. He was 67 years old when he threw his body into his Hollywood, California home in 1957. He left a suicide note that was not released publicly until 25 years after his death. In it, he stated that his failing health was too much to bear, and took his own life. Prior to that day he had had a number of strokes that left him physically weak and mentally tired.
11. Michael Roof
Roof's most famous movies were his portrayal of Private Maddox in Black Hawk Down and NSA agent Shavers in the XXX series. His entertainment roots were in comedy, as he was a successful comedy club comedian in a variety of college towns. He moved to Hollywood to advance his budding acting career with his wife and children. He was another comedian who had been diagnosed with a mental disorder; in Roof's case it was bipolar disorder. Though he had a history of reasonable success at age 32, the pressures of providing for three children financially apparently had taken its toll. His wife reported him missing, and he was found hanging from a tree several hours later by police.
12. Johnny Indrisano
A one-time professional boxer, Johnny Indrisano found his way into Hollywood as a boxing consultant for movies and a character actor in such popular films as Some Like It Hot and Guys and Dolls. Having grown up in poverty, he literally fought his way up to achieve a moderate level of success. His suicide, which occurred in 1962, never reached a final determination. In those days, phrases like "possible suicide" and "apparent suicide" were used because the science was less exacting than today. He was found hanged in his home on his daughter's birthday. The reason given for his suicide was that he suffered for many years with episodes of depression.
13. Misty Upham
The name is unlikely to be known by many people, even though she had played parts alongside actors such as Meryl Streep and Julia Roberts. She was a Native American actress who was found dead at the bottom of a ravine in the state of Washington. The exact cause of death has never been determined, but authorities have surmised that it was an act of suicide. Misty had suffered tremendous abuse as a child, from her peers and classmates. That led to her being prescribed medication for depression, medication that she would abuse. These are the major reasons law enforcement authorities concluded it was a suicide despite the protests from her family. Her death remains a mystery to this day, and a final verdict about the cause of her death may never be reached.
14. Inger Stevens
The Swedish actress was a familiar face to many TV viewers of the 1960's, appearing in a number of television shows and silver screen movies, such as Clint Eastwood's Hang 'Em High. Her career appeared to be heading up at the time of her death at the age of 35. She was found in her home by a friend who told police Stevens lay on the floor unconscious, but she attempted to lift her head to speak, but was unable. The cause of death was recorded as "acute barbiturate poisoning."
15. Richard Jeni
Richard Jeni was the stage name for Richard John Colangelo who played the role of Charlie Schumaker in the movie The Mask. Jeni's suicide came as no surprise to friends and those who were close to him, particularly his girlfriend Amy Murphy. She said he had been talking to himself days earlier about "just pull the trigger." He was taking antidepressants and sleeping aids as the result of being diagnosed with schizophrenia and severe clinical depression. This suicide has a layer that makes it even more tragic. His girlfriend went downstairs from the bedroom to cook breakfast for him. While she was cooking, she heard the gunshots and ran upstairs to find him dead. It seems as if someone is going to take their own life, there is not much even the closest people to them can do about it. He was 49 years old.
16. Jonathan Brandis
One of the reasons suicide is often connected with depression is because the person believes that life will not get any better; that somehow things will only get worse and the problems will continue to mount. This appears to be the case with Brandis, the star of Neverending Story II. After that role he found the number of offers waning, and seeing his movie career on the skids he hung himself in his apartment. Friends said that he had been drinking heavily and had mentioned suicide. Like many suicides in this list, the exact reasons behind a suicide will remain unknown.
17. Lee Thompson Young
The suicide of Lee Thompson Young unfortunately illustrates the cultural stigma of being a person with a mental disorder. Known for his most recent work in the TNT series Rizzoli & Isles, he had shot himself with a gun at the age of 26. It took almost one year for the family to come forward and tell the world that he had a bipolar disorder, initially diagnosed when he was a teenager. His mother said that there were times when he became very sad, then appeared to recover quickly. The reason the family came forward was to raise awareness about bipolar disorder. What is sadder than Young's sadness was that it took a tragedy for the family to speak up. People say that one person can make a difference but when it comes to mental illness that mantra does not seem to hold true.
18. Everett Sloane
Everett Sloane was an actor in the early days of television, starring in roles in the Philco-Goodyear Television Playhouse and The Alfred Hitchcock Show. If you remember the episode of The Andy Griffith Show where farmer and moonshiner Jubal Foster burned down his own barn, you have seen Sloane. He had a successful Hollywood career, yet committed suicide because he believed he was going blind. But no evidenced surfaced to confirm his fears. Depression and fear appear to have a strong connection when it comes to the topic of suicide.
19. Gig Young
Young won an Oscar for his supporting role in They Shoot Horses, Don't They and was generally known for the many supporting roles he would play on television and the silver screen. He met and married actress Elizabeth Montgomery of Bewitched fame, but that marriage soon ended because of Young's ongoing problem with alcoholism. A month after marrying his 5th wife (he was 64; she was 31), Young and his new wife were found dead in their apartment, killed by a handgun. Police deduced that Young first killed his wife, then turned the gun on himself in a murder-suicide.
20. Benjamin Hendrickson
When it comes to daytime soap operas, there is no shortage of drama and tragedy. Benjamin Hendrickson played the role of Hal Munson on As the World Turns. In 2006, he was found dead in his apartment with a single gunshot wound to the head. There were rumors that he had been suffering from depression, a condition that worsened after the death of his mother in 2003. Though no suicide note was found, it is possible he felt there was no need to write one as he was single and had no children.
After looking at this list, the reasons for committing suicide are often unknown. Fame and fortune are not antidotes for people who are successful and have the money and opportunity to get the help they need. More often than not, suicide gets innocent people involved in the mess such as the instances where a murder-suicide is discovered.
When looking over the names on the list it is clear that suicide has not become the first resort of dealing with problems such as a failed career, alcoholism, or drug dependency among Hollywood celebrities. This is in part due to the efforts of many people, including actors and actresses who have won the battle against depression, to start to make the reality of mental illness a subject we can openly speak about.
With all the advances in medicine and technology, it is puzzling why investigators have difficulty in determining exactly whether the cause of death was suicide or not. Knowing for sure brings closure to friend and family — and fans. A good number of celebrities on this list are unknown by their names, but when we see them on television or in a movie we can immediately identify them. That may be another part of the problem.